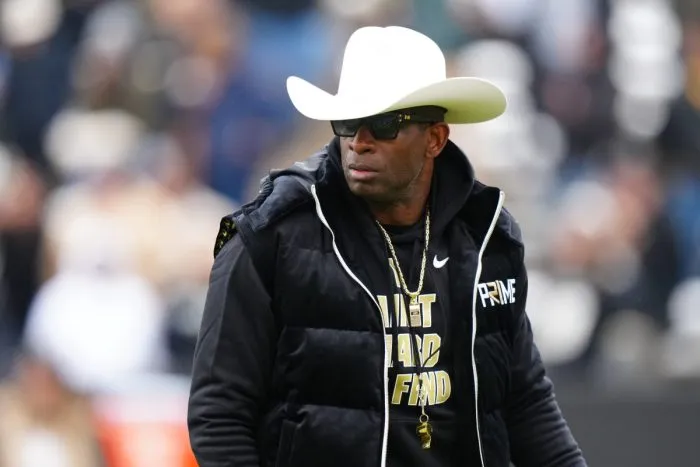 While Coach Prime has taken over the world of college football with his charismatic personality, he recently linked up with one of the Big 12's most charismatic personalities on the basketball court.
Colorado head coach Deion Sanders met up with Kansas State Men's Basketball coach Jerome Tang recently and gave the Wildcats' staff some custom Coach Prime shades to rock this season.
While coach Prime and coach Tang may reside in different sports in college athletics, their first year at the helm was somewhat similar. Sanders made headlines by undergoing a complete overhaul of the roster through the transfer portal with more than 50 players heading to Colorado.
Things looked bleak at Kansas State when Jerome Tang inherited the roster with two active scholarship players remaining in Markquis Nowell, and Ish Massoud. Tang added a roster of 11 different players in the transfer portal and led the Wildcats through March Madness all the way to the Elite Eight.
While the pair will likely never coach against one another unless something crazy happens, the Big 12 Conference is in good hands with charismatic leaders like Deion Sanders and Jerome Tang.