Big 12 News
Chris Klieman Comments on K-State's Starting Quarterback For Week 8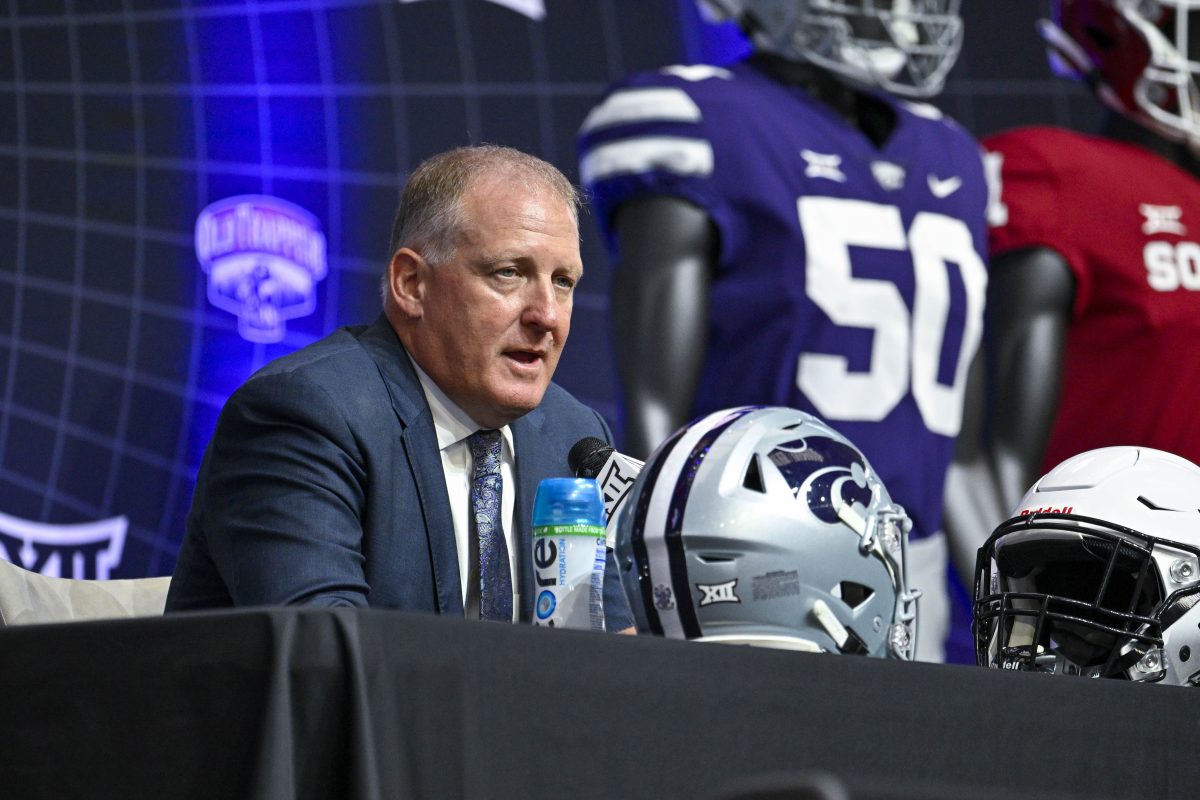 While Kansas State entered Week 7 with some questions on the offensive side of the ball, the emergence of true freshman quarterback Avery Johnson seemingly put an end to those remarks.
Johnson ran for an FBS-best five touchdowns on Saturday against Texas Tech and while the situation may sound like a brewing quarterback controversy in Manhattan, Chris Klieman provided some insight on Will Howard and the QB room.
Johnson had a career day against the Red Raiders going 8-9 for 77 yards passing while adding a stellar 13 carries for 90 yards and five rushing touchdowns on the ground.
Will Howard saw action on a few different drives during the game to keep things fresh and went 6-9 for 86 yards passing before the offensive explosion of Johnson took place.
Kansas State head coach Chris Klieman mentioned the resolve of Will Howard in his ability to handle the move with class saying, "He plays for Kansas State. He doesn't play for Will Howard University, he plays for Kansas State."
While the Wildcats enter Saturday's matchup against TCU with two capable quarterbacks in their locker room, the impressive performance from Johnson cannot be understated and fans should fully expect to see him take some serious snaps against the Horned Frogs in Week 8.