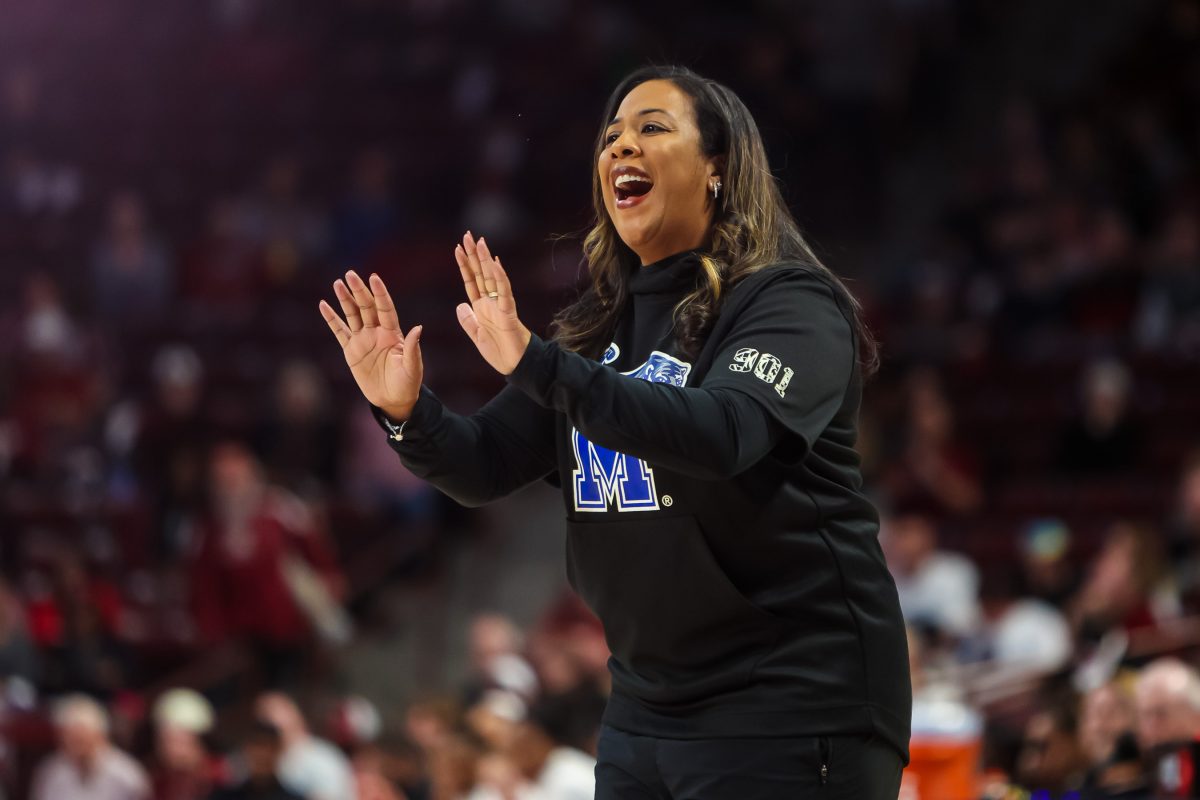 The 2023-24 Cincinnati Bearcats women's basketball schedule is complete and here is an analysis of the entire schedule as basketball season nears.
Season Opener
This is a heck of an opportunity for the Bearcats under their new head coach, Katrina Merriweather, as they host the Louisville Cardinals in the season opener at Fifth Third Arena on Nov. 6.
Off to Paradise
You can't fault the Cincinnati women for seeking to leave the cold of the Queen City for the warmth of the U.S. Virgin Islands in November for the Paradise Jam. But, the schedule? First, Colorado. Then, NC State. Finally, Kentucky. That's going to be one incredible test for a program with a new head coach.
Best Non-Con Game
I mean, take your pick. I'm not sure there's a Big 12 school that is playing more high-major teams in non-conference than Cincinnati. Between Louisville and the competition at the Paradise Jam, the Bearcats will know a lot about themselves going into Big 12 action.
Mid-Major Danger Game
This one is easy — Toledo. The Rockets won the Mid-American Conference, won 29 games last season and was one of the surprise teams on the first weekend of the NCAA Tournament, as they upset Iowa State in the first round in the Knoxville sub-regional before losing to host Tennessee.
Big 12 Opener
The Cincinnati women will get to open their first Big 12 slate at home on Dec. 30 when they host Kansas State, who will have their All-America center, Ayoka Lee, back after missing all of last season.
Big 12 Road Opener
The Bearcats head to West Virginia on Jan. 3. It's a battle of first-year coaches at their schools, as Mark Kellogg takes over at WVU after a long, successful career at Stephen F. Austin.
Brutal Big 12 Stretch
Cincinnati has a six-game stretch from late January to mid-February that will probably define their NCAA Tournament eligibility — at Texas, at Houston, vs. Texas Tech, at UCF, vs. BYU and at Kansas.
What Should Happen?
Cincinnati went 9-14 and 2-12 in league action last year. That's why the Bearcats lured back former four-year letterwinner Merriweather to be the head coach. This is a rebuild job for a coach that has a 151-70 overall record in seven seasons as the head coach of Memphis and Wright State. Getting back to .500 would be a good start for Cincinnati in its first year in the Big 12.
2023-24 Cincinnati Women's Basketball Schedule
Nov. 6 vs. Louisville, 6 p.m.
Nov. 15 vs. Lindenwood, 11 a.m.
Nov. 19 at Toledo, TBD
Nov. 23 vs. Colorado@, 1 p.m.
Nov. 24 vs. NC State@, 3:15 p.m.
Nov. 25 vs. Kentucky@, 3:15 p.m.
Dec. 1 vs. Tennessee State, 6 p.m.
Dec. 10 vs. Xavier, 2 p.m.
Dec. 13 vs. Howard, 6 p.m.
Dec. 17 at Southern Indiana, 3 p.m.
Dec. 21 vs. Siena, 2 p.m.
Dec. 30 vs. Kansas State*, 2 p.m.
Jan. 3 at West Virginia*, 7 p.m.
Jan. 6 at Oklahoma*, TBD
Jan. 10 vs. UCF*, 6 p.m.
Jan. 13 at BYU*, TBD
Jan. 20 vs. West Virginia*, 4 p.m.
Jan. 24 vs. Oklahoma State*, 6 p.m.
Jan. 27 at Texas*, TBD
Jan. 30 at Houston*, TBD
Feb. 3 vs. Texas Tech*, 2 p.m.
Feb. 7 at UCF*, TBD
Feb. 10 vs. BYU*, noon
Feb. 14 at Kansas*, TBD
Feb. 17 vs. TCU*, 2 p.m.
Feb. 20 vs. Oklahoma*, 6 p.m.
Feb. 24 at Texas Tech*, 3 p.m.
Feb. 27 vs. Baylor*, 6 p.m.
March 2 at Iowa State*, TBD
Bold denotes home games; @-at Paradise Jam, St. Thomas, USVI / University of Virgin Islands; *-Big 12 games; Game times local to Cincinnati (eastern); Home games played at Fifth Third Arena. Big 12 Tournament, March 7-12, Kansas City, Mo.