Trending Now
Dick Vitale Plans Broadcasting Return Amid Battle with Vocal Cord Cancer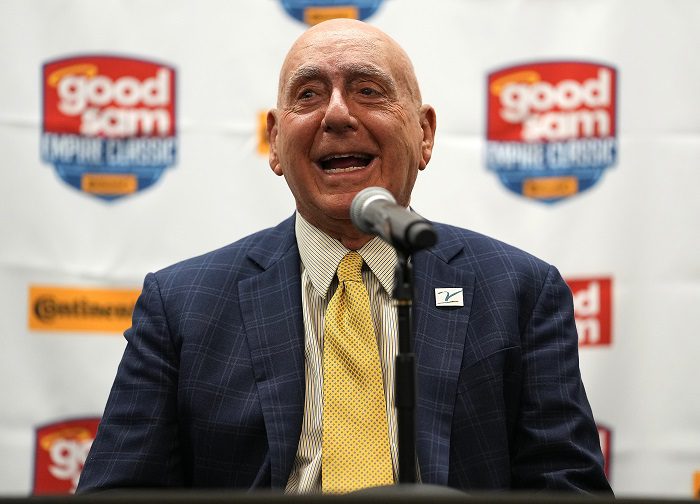 Legendary broadcaster Dick Vitale provided a positive update surrounding his plans to return to broadcasting basketball games following his battle with vocal chord cancer.
Vitale announced that he is planning to call his first college basketball game back in the booth on November 28th when Jim Larranaga and Miami take on John Calipari and the Kentucky Wildcats in Lexington.
Vitale posted a video on Twitter which was the first time that the legendary broadcaster had spoken in weeks saying, "I love all of you and I thank all of you for your prayers and the unbelievable love you've sent me. It meant so much to me. I tell you, It's been tough. It's been tough. I just say have faith. Think positive and I've tried to do that. God bless all of you."
The college basketball community is a better place with Dick Vitale in it, and as he continues his fight against vocal chord cancer on the road to returning to calling games, the college basketball world continues to rally behind him.
Vitale has one of the most recognizable voices in broadcasting as his 41-year run with calling games on ESPN continues to make waves with college basketball fans. Vitale has also written fourteen books and appeared in several films, according to his personal bio on Wikipedia.
Getting Vitale back in the broadcasting booth is an incredible feat as he continues to make his mark on college athletics as the voice of college basketball for more than four decades.