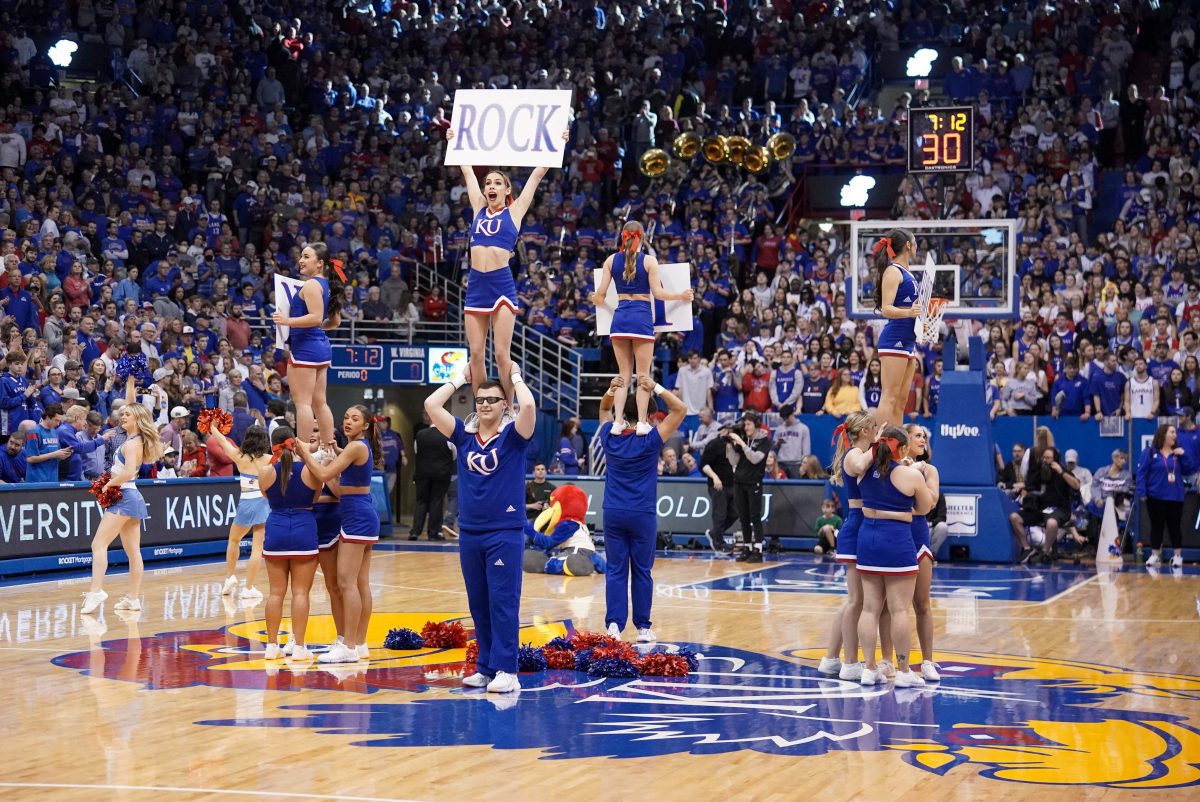 The Kansas Jayhawks are coming off a disappointing postseason showing after a 28-8 season, falling to Arkansas in a 72-71 heartbreaker in the Second Round of the 2023 NCAA Tournament.
Head coach Bill Self didn't appear on the bench for KU's tournament run amid a health scare but is coming into the 2023-24 season refreshed and renewed. Not only that, but Self and the Jayhawks won't have an NCAA investigation looming over them for the first time in six years.
All of that is good news for KU fans, and the cherry on top is that Lawrence is home to the No. 1 basketball team in the country entering the year.
After finishing fourth in the AP Poll last season, Kansas will begin the year as the team to beat, earning 46 of 63 possible first-place votes in the 2023-24 Preseason AP Basketball Poll.
The Jayhawks edged out Duke for the top overall spot, with the Blue Devils receiving the second-most first-place votes (11). Michigan State, Purdue, and Marquette round out the top five, while the next Big 12 team is Houston, at No. 7.
Texas comes in at No. 18 after winning the Big 12 Tournament last season and has several big pieces returning for another run. Baylor, who exited in the first round of the Big 12 tournament and second round of the NCAA Tournament, checks in at No. 20 ahead of the season, giving the conference four teams in the Top 25.
Future Big 12 member Arizona checks in at No. 12, while potential Big 12 addition Gonzaga is No. 11 in the preseason poll. Here's a look at the entire poll, courtesy of the Associated Press.
Preseason AP Top 25
Kansas (46)
Duke (11)
Purdue (3)
Michigan State (1)
Marquette
UConn (2)
Houston
Creighton
Tennessee
FAU
Gonzaga
Arizona
Miami (FL)
Arkansas
Texas A&M
Kentucky
San Diego State
Texas
North Carolina
Baylor
USC
Villanova
Saint Mary's
Alabama
Illinois
Others receiving votes: Wisconsin 53, Colorado 49, UCLA 47, St. John's 47, Maryland 34, Virginia 27, Auburn 27, TCU 24, Mississippi St. 20, Kansas St 13, Xavier 8, Memphis 7, Missouri 6, Boise St. 4, Indiana 3, Florida 2, Coll of Charleston 2, New Mexico 1, Drake 1.