Big 12 News
Washington State, Oregon State Hoping to Join Big 12 or ACC: Report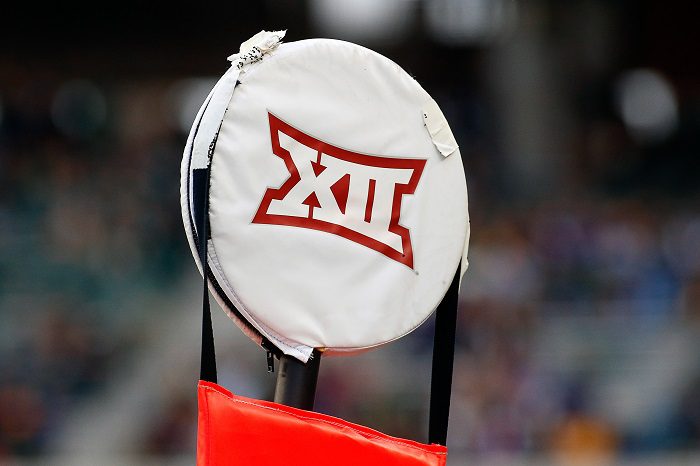 In the months following the liquidation of the Pac-12, two of its members are still wondering what their future holds, and if having FBS athletic programs will continue to be a staple of their makeup.
Washington State and Oregon State have been left out in the cold by not only their in-state rivals, upon who the survival of the Pac-12 hinged, but by the rest of the conference's former members as well.
After USC and UCLA made the decision to leave the Pac-12 for the Big Ten in 2024, the rest of the league's fate was tied to George Kliavkoff and his ability to secure a media right deal that would keep its member schools satisfied. Well, that didn't happen, and now the corner schools are Big 12-bound, Washington and Oregon are headed to the Big Ten, and even Stanford and Cal have found a home in the ACC.
So, what will Wazzu and Oregon State do?
According to Jim Williams, the schools are holding out hope that they can land with either the Big 12 or the ACC once their lawsuit — an attempt to obtain an emergency temporary restraining order to protect what the schools saw as an "imminent and existential threat" to the future of the Pac-12 — goes final.
The only problem is, neither league has shown much interest in adding either school to its membership going forward.
Last week, Action Network's Brett McMurphy reported that the Big 12 was looking at bolstering its basketball profile by adding Gonzaga to its membership as early as 2024. In his report, McMurphy also stated that the Big 12 "is not considering adding Oregon State or Washington State."
Additionally, the ACC seems to have had its fill with Pac-12 schools, bringing on Stanford and California but supplementing their additions with SMU rather than either of the schools in question.
Unless things change, Washington State and Oregon State might be doomed to join the Moutain West Conference and lose their status as a major Division I athletic programs.