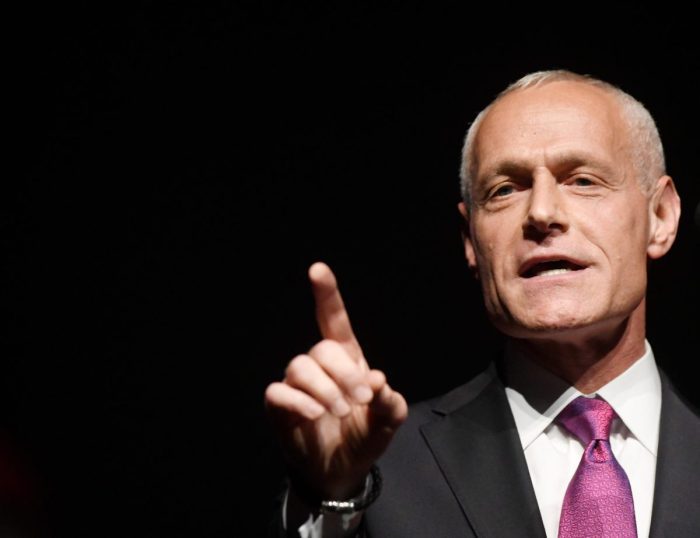 KANSAS CITY, Mo. — Big 12 Commissioner Brett Yormark said on Tuesday that Kansas basketball's program was "vindicated" after its recent ruling from the NCAA's IARP committee.
Yormark made the comments during his address at Big 12 Media Days for basketball on Tuesday.
Yormark was actually asked a question about the money that Kansas must return as part of the ruling. Since some of that money was money shared as part of conference agreements, he was asked if that money went back to the conference's members.
Yormark said he wasn't sure where that money would end up, but did offer his quick comment on the ruling.
"I think the program's been vindicated," Yormark said. "And I think the outcome was a fair One for all and I'm sure they're happy with it, but the economics and the financials, I'm not aware of something I'll probably have to look into."
Last week Kansas, after a six-year investigation by the NCAA, Kansas learned that it received a downgrade in the severity of the five Level I allegations against the program, ultimately judging Kansas' infractions as a Level II case.
As a result of the downgrade in severity, the IARP gave Kansas a three-year probation with no effect on the program's postseason eligibility.
KU head coach Bill Self, who was originally charged with a Level I violation, and was suspended for the first four games of the 2022-23 season, was instead charged with a Level III violation and no additional penalties.
Jayhawks' assistant coach Kurtis Townsend, who was also suspended for four games last season, also had his charges reduced from Level I to a Level II and a Level III violation, with no additional penalties.
With Kansas' investigation now closed, the 2017 investigation into the corruption of college basketball is now history, as the saga in Lawrence was the last its order in this case. The ruling also signifies the final act of the IARP, which was created solely in response to the scandal, but is now being retired for its cost and inefficiency, according to Forde.
You can find Matthew Postins on Twitter @PostinsPostcard.