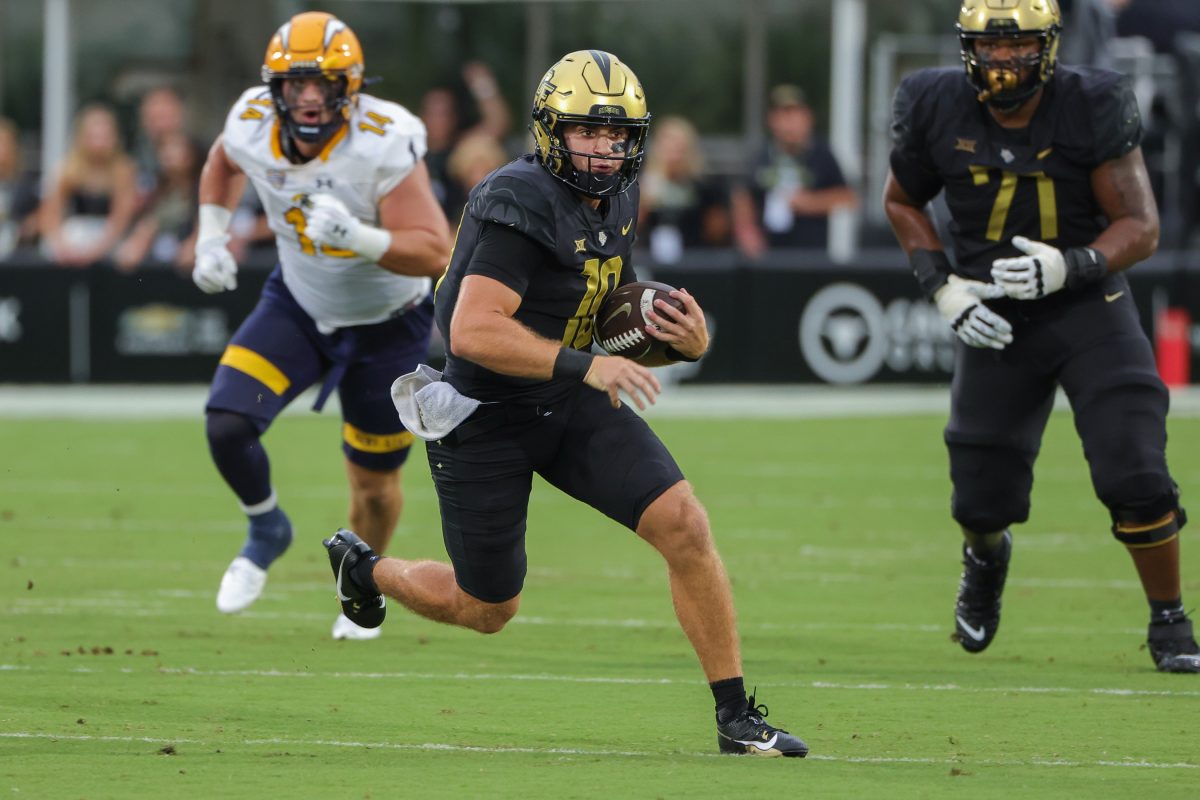 It's Week 8 and there are six Big 12 games on the docket this week. Here are the three Big 12 plays that I like this week.
Saturday, October 21st at Noon ET
Oklahoma -19, Total: 65 (Odds via DraftKings Sportsbook)
Oklahoma enjoyed their bye week by moving into sole possession of first place in the Big 12 after West Virginia's insane loss to Houston. Sooners are the only unbeaten left in the league and are the frontrunners to make the College Football Playoff out of the Big 12. This is the first game for the Sooners after their win over Texas.
This Oklahoma team is very different from any of the Sooner teams we have seen over the past decade. This version of the Sooners has a different streak of mental toughness that has been lacking from the program for years and it was on full display in their win in Dallas. The Sooners' defense had a goal-line stand for the ages and Dillon Gabriel led the drive that will be talked about for the rest of time in Norman. Brent Venables has his DNA all over this team and it showed in a big way. Now comes the hard part for OU, staying focused and getting through the rest of the Big 12 schedule undefeated so they have a great chance to make the CFP.
On the other sideline is UCF. The Knights, along with their new conference mates, have struggled mightily in their first go-arounds in conference play. UCF is 0-3 with two blowout losses on the road (K-State and KU) and their inexplicable loss at home to Baylor. The good news for UCF is that John Rhys Plumlee is expected back after missing the better portion of the past month. I do think the Knights have the offense with Plumlee to hang in this game and make Oklahoma's defense work. I am concerned about their defense's ability to stop their former teammate (Gabriel) and the rest of the OU offense. With all of that said, it is the first game for OU after their biggest win in a few seasons and it is a good spot for a healthy Plumlee to play well. I like UCF to cover the big number in Norman.
PICK: UCF +19
---
Saturday, October 21st at Noon ET
Cincinnati -3.5, Total: 50.5 (Odds via DraftKings Sportsbook)
We head back to Nippert Stadium for a battle between two of the bottom feeders of the Big 12 this season. Cincinnati was thoroughly outplayed and outcoached last weekend by Iowa State as the Cyclones walked into Nipper Stadium and pummeled Cincy 30-10. Emory Jones was bad yet again, throwing for less than 100 yards and throwing two interceptions. It is pretty clear at this point that Jones is not a Power 5 starting QB but Cincy does not have any real option behind Jones right now. Scott Satterfield also got completely outcoached by Matt Campbell, continuing the trend of Cincy having the second-best coach on the field, which has happened more times than not this year. Satterfield's departure from Louisville was celebrated by Cardinals' fans and so far this year, the Louisville fans seem very much justified in that celebration. I always had questions about Satterfield being the right guy to lead UC into the Big 12 and through six games, he clearly doesn't look the part.
Baylor has been the biggest disappointment in the league so far. I expected the Bears to be a dark horse to get to Arlington Instead Dave Aranda's squad will be lucky to play in a bowl game this year. Baylor can't even use the excuse of Blake Shapen's injury for their bad play because the Bears are 1-2 in his starts and should, quite frankly, be 0-3. The Baylor defense has been a huge problem through
six games as opponents are averaging over 6 yards per play and the only FBS opponent that hasn't scored at least 30 on the Bears was Utah and the Utes have no quarterback with Cam Rising still out. The big question in this game is, who will get right? Will it be the Baylor defense or will it be Emory Jones? I think it will be Baylor's defense and at this point, I don't think Cincinnati should be favored against anyone in the conference except for Houston.
PICK: BAYLOR +3.5
---
Saturday, October 21st at 7pm ET
Texas Tech -4.5, Total: 52 (Odds via DraftKings Sportsbook)
Another matchup between disappointing teams is on the docket in Provo. Texas Tech's season is being derailed by injuries at the Quarterback position. After losing Shough for the season at West Virginia, second-stringer Behren Morton has dealt with an AC joint injury and he had to leave last week's loss to Kansas State. Third-stringer Jake Strong had one great drive and then was shut down by the Wildcats defense. We are still not certain of who will start on Saturday just yet but I'm not sure if it makes a huge difference. Texas Tech's defense will have a lot of pressure on them yet again against the Cougars.
BYU is coming off getting embarrassed in Fort Worth by TCU. The alarming trend for BYU has been the regression of Kedon Slovis, as he really struggled against a very average Horned Frogs defense. The Cougars only averaged 3.7 yards per play and turned it over twice. It wasn't any better for their defense as TCU did whatever they wanted on offense with new QB Josh Hoover, who threw for over 400 yards and four touchdowns. BYU's only conference win so far was over fellow newcomer, Cincinnati. There is a good home-field advantage in Provo, and it will be an unfamiliar trip to nearly a mile up in altitude for Texas Tech.
Even with all of the injuries and defections from the struggling BYU defense, I think Slovis will bounce back this week and this is a one-score game in Provo. I'll take the points with BYU.
PICK: BYU +4.5
---
Bonus Bets
Here are some bonus bets for the road!
Kent State +7 v Buffalo
Air Force-Navy Under 36
Army +30.5 v LSU
Last Week
Big 12 Bets: 1-1
Bonus Bets: 1-1-1
Overall: 19-21-2