Big 12 News
Jerome Tang: Big 12 is the 'Elite Basketball League in America'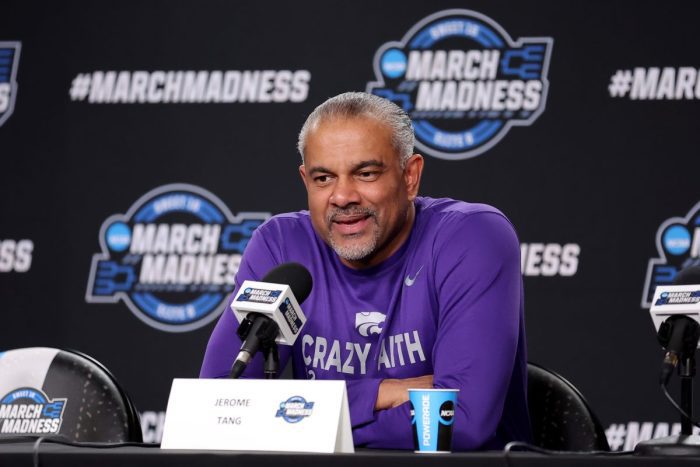 The Big 12 has been one of the most dominant basketball conferences in the nation for some time, but over the past several seasons, that sentiment has only grown.
With a team representing the conference in three of the last four national championship games and winning two of them, the Big 12's depth and talent on the court is unmatched by the other leagues Although the Big 12 didn't make the Final Four last season, it did have two teams in the Elite Eight with K-State and Texas both exceeding expectations under first-year head coaches.
If you ask K-State head coach Jerome Tang, the Big 12 will continue to be the "elite basketball league in America" in the near future.
"We have been the best basketball league in the country for some time now, and we will continue to be the elite basketball league in America," Tang said at Big 12 Media Days on Wednesday. "What's exciting is that every kid out there wants to compete against the best, so they're going to want to come play in the Big 12. We have the best coaches, the best environments, and we have the best players. The results speak for themselves.
"I'm excited about the new teams coming in and the great venues we're going to get to play in. I'm excited about being a part of growth and when you can walk around and know that you are the very best at what you do, it just gives you extra confidence."
With Houston joining the conference, and Arizona on the way in 2024-25, the conference will only get deeper and more talented. Playing in a league filled with the nation's best players and coaches sets Big 12 programs up to make deep runs in the tournament every year, and there's no sign of that coming to an end anytime soon.