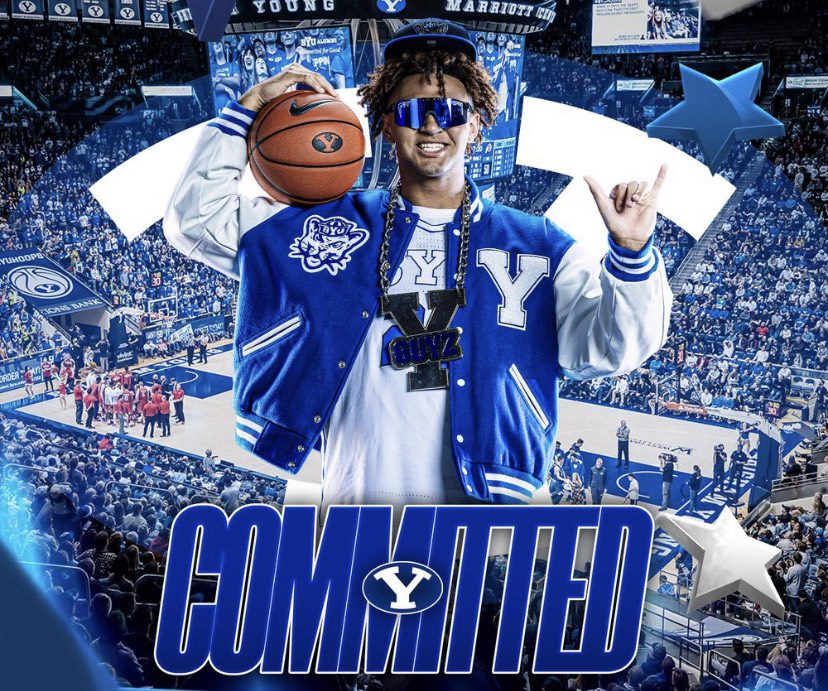 BYU men's basketball coach Mark Pope said the Cougars are still not sure about the eligibility for their top recruit, Marcus Adams, for this season.
Pope talked about Adams' eligibility during Big 12 Media Days in Kansas City on Wednesday. BYU was participating in Media Days for the first time, along with Cincinnati, Houston and UCF.
Adams joined the Couguars in early September after committing to two other schools, including new Big 12 rival Kansas. His late enrollment, along with his early enrollment at Kansas this summer, could be the sticking point to his eligibility this season.
"Yeah, so Marcus is doing an unbelievable job," Pope said. "He's working really hard, kind of finding his way academically and getting healthy, and we're really excited to have him. We won't know about his eligibility this season for a while. That's in process. But we're certainly hopeful."
Adams took a long route to get to BYU. In the summer, the 6-foot-8 prospect from California enrolled at Kansas and just one month after making it to Lawrence, Adams decided to hit the portal and later commit to Gonzaga.
Adams spent roughly the same amount of time with Mark Few at Gonzaga before hopping back into the transfer portal for one last time.
Then, he landed at BYU.
Landing Adams was big for the Cougars, as he was listed as a four-star prospect by the 247Sports index and ranked among the nation's Top 50 prospects. However, that was with the Class of 2024. Adams chose to reclassify into the Class of 2023, which is what started his journey to Kansas, Gonzaga and then BYU.
BYU opens the season in early November.
You can find Matthew Postins on Twitter @PostinsPostcard.