Big 12 News
Hunter Dickinson: 'I Want People to Know We're Better Than Them'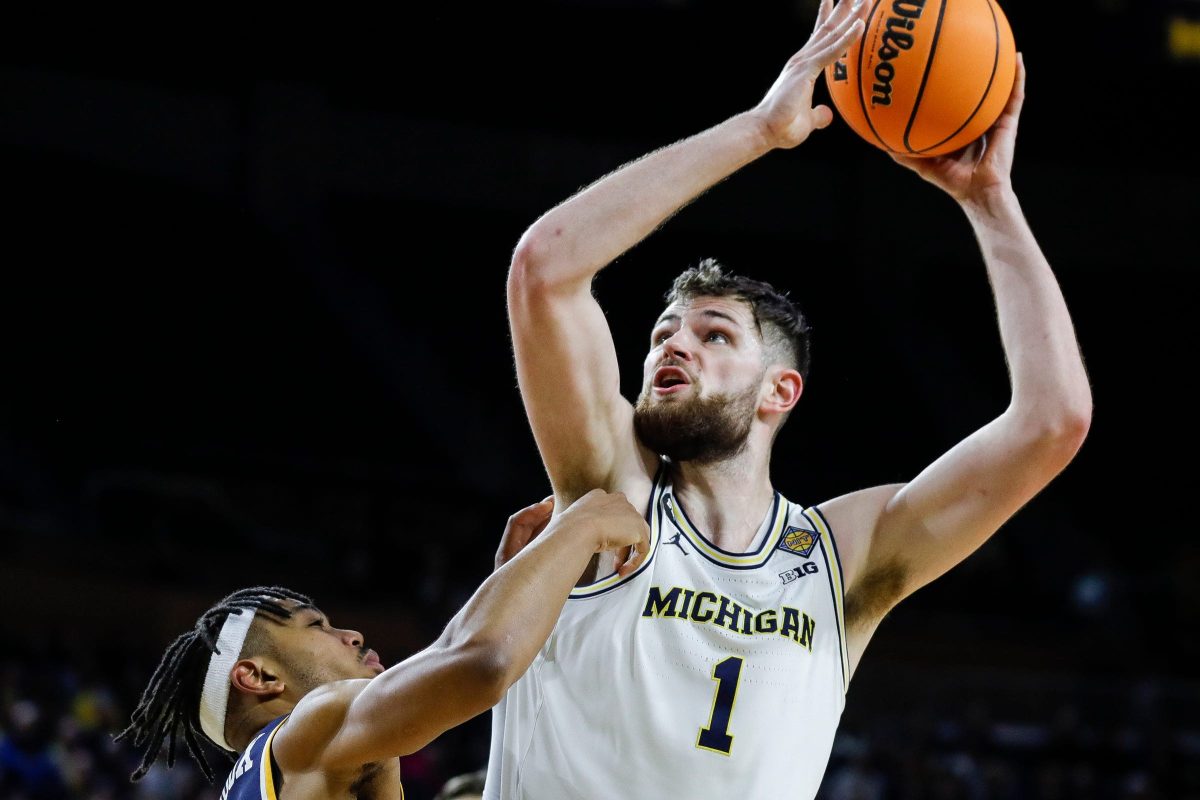 Kansas center Hunter Dickinson earned some major praise in the recent preseason media poll for Big 12 Basketball with his squad being picked to finish atop the league, as well as a Big 12 Player of the Year nomination for the Michigan transfer.
Dickinson was asked during Media Days in Kansas City for his thoughts on being picked to win the league which prompted a unique quote from the big man who said, "I want people to know we're better than them."
Dickinson made his debut at Big 12 Media Days alongside Kansas veterans Dajuan Harris and Kevin McCullar as the trio took the stage to answer some questions from the media following the conclusion of their head coach's comments.
The Virginia native became one of the highest-profile players ever to hit the transfer portal after averaging 18.5 points and nine rebounds per game in his junior season at Michigan.
The former Second-Team All-American elected to commit to Kansas in hopes of competing for a national championship in his senior season under one of the best coaches in the history of college basketball.
The Jayhawks take the floor on November 6th to tip the season off against NC Central at the start of Bill Self's 20th season as the head coach at the University of Kansas.