Big 12 News
Oklahoma Lands 2024 Four-Star S Michael Boganowski Over K-State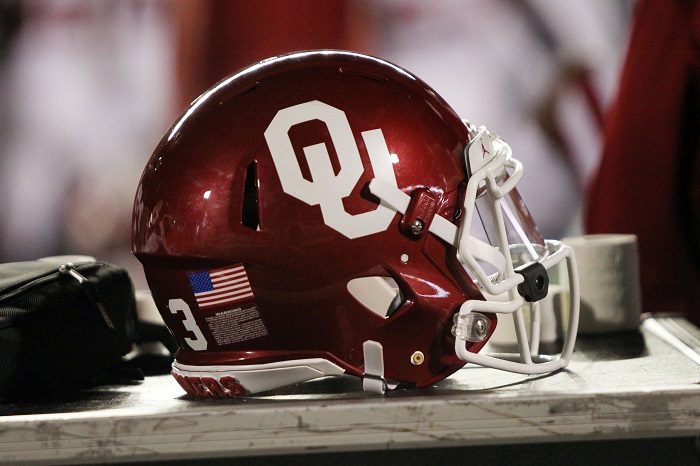 Brent Venables and the Oklahoma Sooners are building quite an impressive 2024 recruiting class ahead of their move to the SEC, and they continued that trend on Thursday after landing one of the top defensive recruits in the nation.
Michael Boganowski, a four-star athlete out of Junction City (KS) and the top overall player in the state of Kansas, committed to the Sooners over Kansas State, Kansas, and Florida State.
According to Rivals, Boganowski is the No. 17 player at his position in the class of 2024 and projects as a safety in Venables' defensive scheme.
Despite being just up the road from Manhattan, Boganowski opted to spend the next three to four years in Norman, and that's got a lot to do with what the head coach is building down there.
"I remember when I got the offer — the interaction on the tweet, it went crazy," Boganowski told OUInsider. "And then getting there on campus, the whole staff just showing me love, it was a great feeling… Just made me feel at home. It's Oklahoma. It's a big brand. The good football they played in the past, that was a big draw and factor — the culture they have down there."
He is the only one who noticed a shift in culture under Venables, as Boganowski's father, known as "Bigger Mike" to some, spoke highly of the leader of the 2023 version of Oklahoma.
"If you can't sit for 20 minutes with Brent Venables and say, 'I'm with this guy,' there's something wrong with you," Michael Boganowski's father told OUInsider.
During Boganowski's visit to Oklahoma, in which he saw the Sooners' defense dominate in a 73-0 dismantling of Arkansas State, the top player in the Sunflower State had seen enough.
"That was really all I needed to see," he said. "So I just started doing some thinking, and I was kind of like, 'I think this is where I want to go.' And then I slept on it for a few nights, and then finally I hopped on the FaceTime with Coach V and I let him know. He was really excited."
With Boganowski's addition, Oklahoma has moved up to No. 5 in the 2024 recruiting rankings, and third in the SEC behind only Georgia (No. 1) and Florida (No. 3). As OU continues to build momentum, the Sooners hope to climb even higher with a few key targets still on the board.
Oklahoma hosts UCF on Saturday after a bye week in Week 7, with kickoff scheduled for 11:00 a.m. CT on ABC.