Big 12 News
Former Texas Tech All-Conference Star: 'Might Be Time For Some Changes'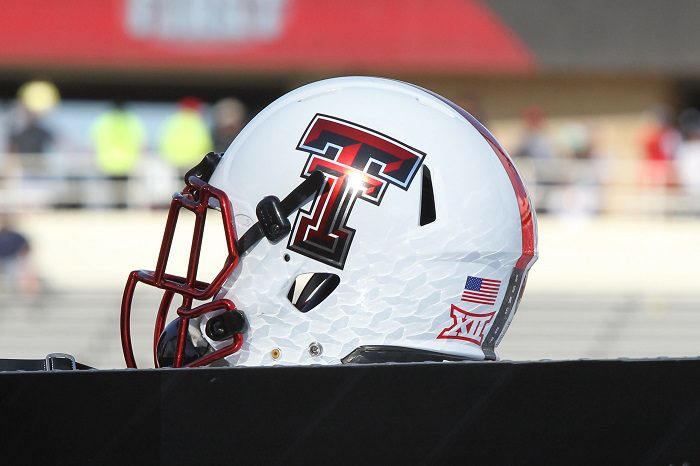 Former Texas Tech All-Big 12 standout Jack Anderson was saying what many Red Raiders fans were thinking after their ugly loss to BYU on Saturday night.
Anderson shared this tweet towards the end of the Red Raiders' loss in Provo, Utah on Saturday night.
I don't wanna be that guy but… might be time for some changes 🤷🏼‍♂️

— Jack Anderson (@JackAnderson56) October 22, 2023
Anderson was a standout player for the Red Raiders before being selected in the 2021 NFL Draft. He was recruited by Kliff Kingsbury and played under him and then Matt Wells.
Anderson has not connection to the current coaching staff, led by Joey McGuire, but clearly doesn't feel like the entire staff is doing its job.
The ire from Tech fans clearly seems directed at the offensive side of the ball, where offensive coordinator Zach Kittley is getting the most heat. While Tech is on its third quarterback of the season, which makes it tough for any coordinator, Kittley's insistence on throwing the ball, and putting his young QB in tough spots, has been difficult to watch the past two weeks.
On Saturday night, Jake Strong threw three interceptions for the Red Raiders, who lost the turnover battle 5-0 at BYU. Per the Big 12's official stats, the Red Raiders have been the second-worst pass efficiency team in the league, ahead of only Oklahoma State.
The Red Raiders also committed nine penalties for 80 yards. They are averaging the fifth-most penalty yards per game in the Big 12.
This could be viewed at as good news or bad news, but Tech is going into a bye week. That means they can get things right, but it also means two weeks of a seething fan base that had expectations of being in contention for a Big 12 title in November. Instead, Tech is just trying to get to a bowl game.