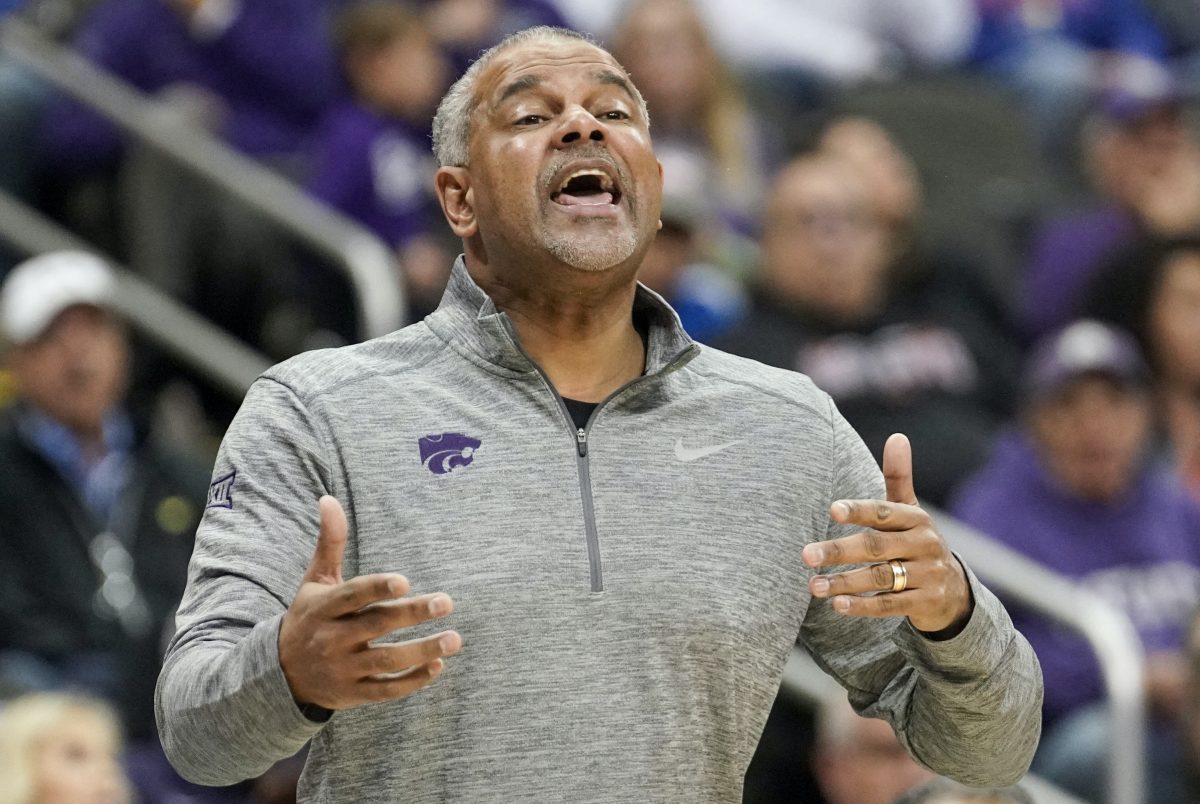 The 2023-24 Kansas State Wildcats men's basketball schedule is complete and here is an analysis of the entire schedule as Big 12 basketball season nears.
Season Opener
The Wildcats aren't messing around. They'll play on the first night of the season in Las Vegas against USC in the Hall of Fame Series. That would mean the Wildcats would face LeBron James' son, Bronny, assuming the younger James has been cleared to resume play after suffering a cardiac arrest this summer.
Sun and Surf
I think we're starting to find out how K-State coach Jerome Tang likes to spend his time. He and the Wildcats will be at the Baha Mar Hoops Bahamas Championship in Nassau, The Bahamas, the second straight year the Wildcats will be in a tropical locale for their non-conference tournament. They will face Providence and then either Georgia or Miami (FL).
Best Non-Con Game
While it's not a lock, getting the chance to test yourself against a Final Four team from a season ago would be a great opportunity for Kansas State. Miami (FL) got there a season ago before being snuffed out in the semifinals.  
Big EAST/Big 12 Battle
That Nassau tournament is something. But their Big 12-Big EAST Battle game with Villanova should be a good one too. Villanova is not quite what it was under Jay Wright, but give the new staff some time. The Wildcats ­— Villanova that is — should be much better this season.
Mid-Major Danger Game
Based on last year it's the home game with Oral Roberts, which went 30-5 and undefeated in the Summit League a year ago. It comes with a big caveat. ORU's best player from a year ago, guard Max Abmas, is now at Texas. How much that impacts the Golden Eagles' ability to challenge the Wildcats remains to be seen.
Big 12 Opener
The Wildcats start the Big 12 season at home against UCF on Jan. 6. They're also one of the few Big 12 teams sandwiching in one final non-conference game before Big 12 play, as they host Chicago State on Jan. 2.
Big 12 Road Opener
Off to country roads as the Wildcats will be in West Virginia to face the Mountaineers on Jan. 9.  
Brutal Big 12 Stretch
Kansas an awfully interesting seven-game stretch that starts with Baylor at home and ends with Kansas at home. In between they get Oklahoma State and Oklahoma at home and Iowa State, Houston and Oklahoma State on the road. Kansas State should have a great idea of where they stand in early February.  
What Should Happen?
Yes, Markquis Nowell and Keyontae Johnson are out. But Tang did a solid job in recruiting and in the transfer portal, as guard Tylor Perry could come in and give the Wildcats exactly what Nowell gave them last year. Nae'Qwan Tomlin should get a jump in playing and it should be accompanied by a jump in the quality of his play. Tang and the Wildcats should be competing for a Top 4 standing in the Big 12 in his second season.
Kansas State Wildcats 2023-24 Men's Basketball Schedule
Nov. 6 vs. USC@, 9 p.m.
Nov 10 vs. Bellarmine, 7 p.m.
Nov. 13 vs. South Dakota State, 7 p.m.
Nov. 17 vs. Providence#, 5 p.m.
Nov. 19 vs. Georgia or Miami (FL)#, 11:30 a.m. or 1 p.m.
Nov. 22 vs. Central Arkansas, 7 p.m.
Nov. 28 vs. Oral Roberts, 7 p.m.
Dec. 2 vs. North Alabama, 1 p.m.
Dec. 5 vs. Villanova$, 6 p.m.
Dec. 9 at LSU, 12:30 p.m.
Dec. 17 vs. Nebraska, 2 p.m.
Dec. 21 vs. Wichita State%, 7:30 p.m.
Jan. 2 vs. Chicago State, 7 p.m.
Jan. 6 vs. UCF*, 5 p.m.
Jan. 9 at West Virginia*, 6 p.m.
Jan. 13 at Texas Tech*, 3 p.m.
Jan. 16 vs. Baylor*, 7 p.m.
Jan. 20 vs. Oklahoma State*, 6 p.m.
Jan. 24 at Iowa State*, 8 p.m.
Jan. 27 at Houston*, 11 a.m.
Jan. 30 vs. Oklahoma*, 7 p.m.
Feb. 3 at Oklahoma State*, 1 p.m.
Feb. 5 vs. Kansas*, 8 p.m.
Feb. 10 at BYU*, 9 p.m.
Feb. 17 vs. TCU*, 11 a.m.
Feb. 19 at Texas*, 8 p.m.
Feb. 24 vs. BYU*, 1 p.m.
Feb. 26 vs. West Virginia*, 6 p.m.
March 2 at Cincinnati*, 6 p.m.
March 5 at Kansas*, 8 p.m.
March 9 vs. Iowa State*, 1:30 p.m.
Bold denotes home games; @-Hall of Fame Series Las Vegas, Nev.; #-Baha Mar Hoops Bahamas Championship, Nassau, The Bahamas; $-Big East/Big 12 Battle; %-at T-Mobile Center, Kansas City, Mo.; *-Big 12 games; Home games played at Bramlage Coliseum, Manhattan, Kan. All game times local to Kansas State (central). Big 12 Tournament, March 12-16, Kansas City, Mo.