Big 12 News
Texas Tech to Start True Freshman QB Jake Strong vs. BYU: Report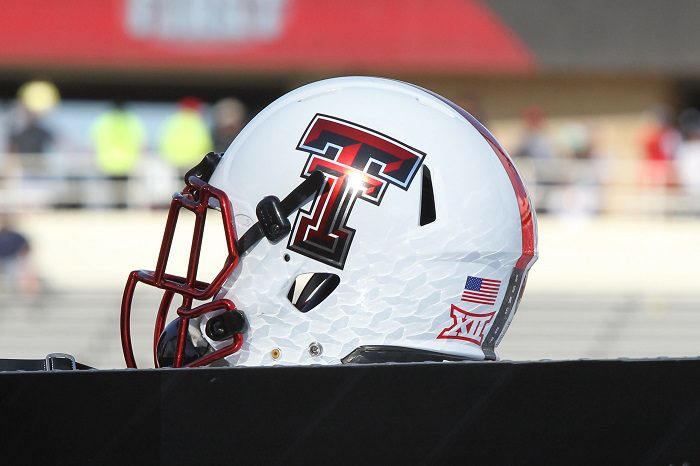 The Texas Tech Red Raiders are turning to true freshman quarterback Jake Strong for the second time this season as the run of quarterback injuries continues for Joey McGuire's squad.
Strong took the field against Kansas State in Week 7 in place of Behren Morton who was banged up in the first half. With Morton out for Texas Tech's Week 8 matchup against BYU, Strong is set to make his first career Big 12 start.
Strong struggled against the defending champs but entered the game and delivered a key drive for the Red Raiders to take the lead 24-21 after the halftime break. Strong finished his day off with a stat line of 16-28 for 173 yards, one score, and three interceptions on the day. He also added one carry for 54 yards and showed off some athleticism outside of the pocket.
The Red Raiders now pivot to their third quarterback of the season with both Tyler Shough and Behren Morton sidelined due to injury. While Texas Tech's season has not gone according to plan in the minds of most Big 12 fans, getting back into the win column against a solid BYU team would be a big confidence boost to Jake Strong and the rest of the squad.
Texas Tech and BYU take the field on Saturday, October 21st at 6:00 PM CT in a matchup of teams looking to find their way back into the race for a Big 12 title.