Trending Now
Michigan Staffer Connor Stalion Caught by Stadium Surveillance at More Than 30 Big Ten Football Games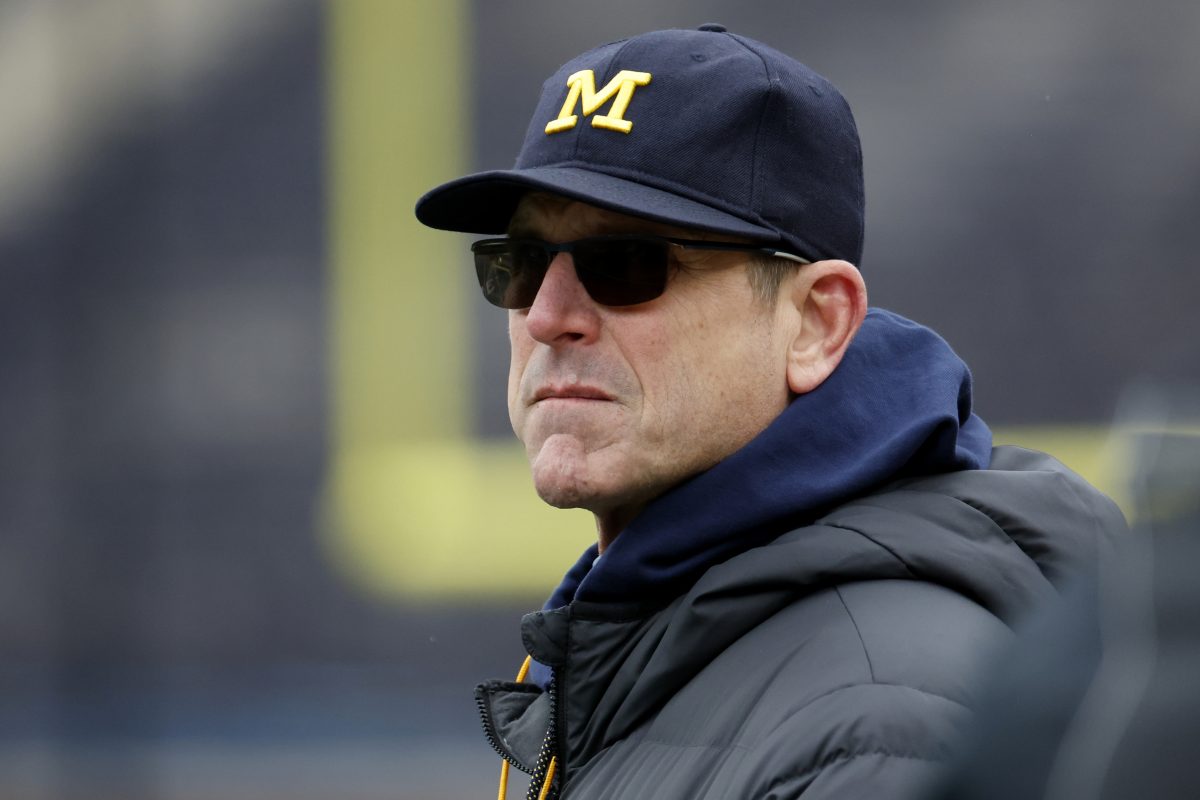 News of the NCAA's investigation at Michigan broke last week and quickly made rounds on social media as many fans chimed in reacting to the alleged surveillance claims by members of Michigan's staff, but at the time was mostly put on the back burner.
ESPN's Pete Thamel put the word out on Monday afternoon regarding Michigan staffer Connor Stalion, who reportedly purchased tickets for more than 30 different games over the last three years, with stadium surveillance confirming Stalion's attendance at 11 different schools in the Big Ten.
While baffling, mind-boggling, and perplexing all work as solid uses of adjectives to describe the act of Stalion purchasing tickets in his own name and attending games to allegedly steal signs of fellow Big Ten schools, the word that works best in my vocabulary is downright idiotic.
On top of the countless egregious mistakes by the Wolverines' staffer, Thamel reports that the NCAA is expected to receive video evidence this week confirming the use of illegal technology used in scouting, tied to tickets purchased by Stalions. One Big Ten source even doubled down and mentioned looking up in-stadium surveillance video from a game this season, and watching as the person in Stalion's seat held up their smartphone for the duration of the game and recorded the sideline of the home team.
In case the laundry list of errors for Stalion hadn't been made clear enough at this point, multiple sources confirmed that the suspended staffer bought tickets on both sides of the stadium directly behind the bench of each team. While it may be tough for the NCAA to prove Stalion's actions at a game that Michigan played in given the fact that he is employed by the Wolverines and should be in attendance for each game the team plays, here's the thing, all 30 games that Stallion attended were matchups held between two different Big Ten opponents, not one including Michigan.
While things keep getting worse for the Wolverines employee, Michigan head coach Jim Harbaugh is remaining consistent in his statement of being unaware of the alleged actions taking place involving his program.
Harbaugh mentioned on Thursday in his press conference that, "I do not have any knowledge or information regarding the University of Michigan football program illegally stealing signals, nor have I directed any staff member or others to participate in an off-campus scouting assignment."
Fans will learn the truth one way or another whether the information comes directly from Michigan or from the NCAA, and while there are still a lot of details left to iron out in the case, the one fact that remains is that it is not a great day to be a Wolverine.