Big 12 Basketball
Oklahoma State Women's Basketball 2023-24 Basketball Schedule Analysis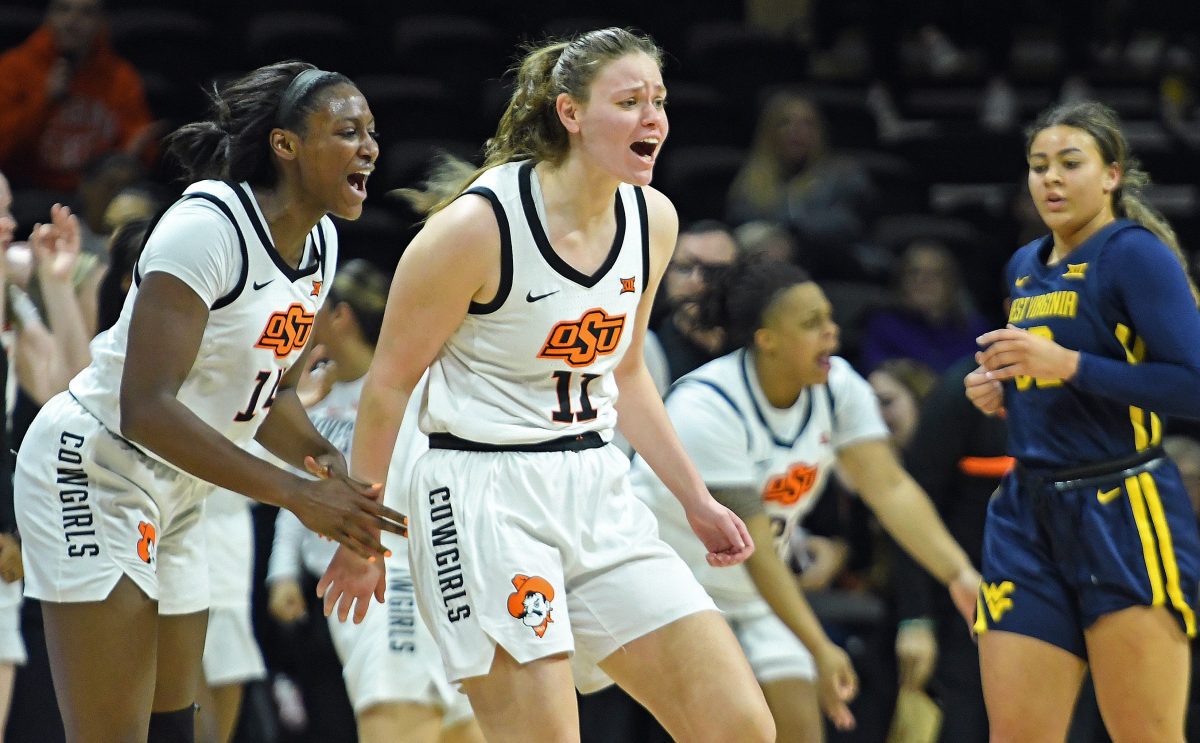 The 2023-24 Oklahoma State Cowgirls women's basketball schedule is complete and here is an analysis of the entire schedule as basketball season nears.
Season Opener
The Cowgirls open the season at home against SIUE on Nov. 6. It's part of a home slate that includes a half-dozen mid-major programs before Big 12 play begins on Dec. 30.
Two MTEs
Head coach Jacie Hoyt and her staff pulled off a rare feat and managed to get two multi-team events in non-conference. First, the Cowgirls will face Penn State and Ohio State at the Baha Mar Hoops event in, Nassau, the Bahamas, from Nov. 20-22. Then, on Dec. 20-21, they'll be at the Trailblazer Classic in St. George, Utah, which is hosted by Utah Tech. The Cowgirls get Uta Tech on the first day and then a stiff test against Oregon on the second day.
Best Non-Con Game
Oklahoma State has carved out some nice games in non-conference. Oregon will a tough test. But so will their only true road game, which is at Colorado on Nov. 12. Aside from the fact that Colorado is returning to the Big 12 next season, the Buffs won 25 games last season and finished third in the Pac-12 standings.
Mid-Major Danger Game
The Wyoming women come to Stillwater on Dec. 3 and that's a game worth watching. Wyoming won 23 games last season and finished second behind UNLV in the Mountain West Conference.
Big 12 Opener
The Cowgirls get to start the Big 12 slate at home when they host the Iowa State Cyclones on Dec. 30 at 2 p.m.
Big 12 Road Opener
The Cowgirls pay a visit to Orlando just after the New Year begins when they face UCF on Jan. 3 at 5 p.m.
Brutal Big 12 Stretch
Oddly, the Cowgirls managed to avoid a particularly brutal stretch. But one pocket of games worth watching is from Jan. 13-20, where they travel to Kansas, host BYU and then host Texas in an eight-day span. It's an early gauntlet for the Cowgirls, but it's also a good time to remind everyone that OSU beat Texas at home last season. 
What Should Happen?
This is Year 2 under Hoyt, and she had just as much turnover, thanks to the portal and eligibility, as she had a year ago. But, there's enough consistency with players like Lior Garzon and Anna Gret Asi, along with transfers like Kennedy Fauntleroy, to lead one to believe that another 20-win season for the Cowgirls is attainable. Non-conference is important. OSU is facing four high-major schools and to be prepared for Big 12 play, they probably need to win two of those games. None are at Gallagher-Iba.
Oklahoma State Cowgirls 2023-24 Basketball Schedule
Nov. 6 vs. SIUE, 5 p.m.
Nov. 8 vs. New Orleans, 11 a.m.
Nov. 12 at Colorado, 5 p.m.
Nov. 20 vs. Penn State#, 5:30 p.m.
Nov. 22 vs. Ohio State#, 5:30 p.m.
Nov. 26 vs. Missouri State, 2 p.m.
Dec. 3 vs. Wyoming, 2 p.m.
Dec. 9 vs. Texas State, 2 p.m.
Dec. 17 vs. Southern Illinois, 1 p.m.
Dec. 20 vs. Utah Tech@, 3 p.m.
Dec. 21 vs. Oregon@, 3 p.m.
Dec. 30 vs Iowa State*, 2 p.m.
Jan. 3 at UCF*, 5 p.m.
Jan. 6 at TCU*, 4 p.m.
Jan. 10 vs. Texas Tech*, 6:30 p.m.
Jan. 13 at Kansas*, 6:30 p.m.
Jan. 17 vs. BYU*, 6:30 p.m.
Jan. 20 vs. Texas*, 2 p.m.
Jan. 24 at Cincinnati*, TBA
Jan. 28 vs. Baylor*, 1 p.m.
Jan. 31 at Iowa State*, TBA
Feb. 3 vs. Oklahoma*, 4 p.m.
Feb. 10 at Kansas State*, 4 p.m.
Feb. 14 at Texas Tech*, 6 p.m.
Feb. 17 vs. Houston*, 4 p.m.
Feb. 21 vs. UCF*, 6:30 p.m.
Feb. 24 at Oklahoma*, 1 p.m.
Feb. 27 vs. West Virginia*, 6:30 p.m.
March 3 at Baylor*, 11 a.m.
Bold denotes home games; @-Trailblazer Classic, St. George, Utah; #- Baha Mar Hoops, Nassau, the Bahamas; *-Big 12 games; Home games played at Gallagher-Iba Arena, Stillwater, Okla. All game times local to Oklahoma State (central). Big 12 Tournament, March 7-12, Kansas City, Mo.