Big 12 News
Cincinnati Adds Home-and-Home with Nebraska in 2025, 2032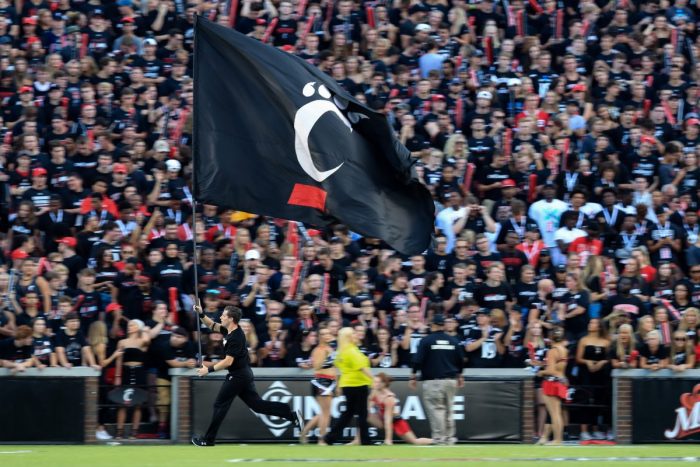 According to a report from FBSchedules.com, the Cincinnati Bearcats and Nebraska Cornhuskers have rescheduled a football series that was previously canceled due to the COVID-19 pandemic.
The Bearcats and Cornhuskers were set to begin a home-and-home series at Memorial Stadium on Sept. 26, 2020, but due to the Big Ten opting to not play out-of-conference opponents at the time, the game was canceled. The second part of the home-and-home series was scheduled to be played at Nippert Stadium on Sept. 13, 2025.
Now, thanks to a public records request from FBSchedules.com, Cincinnati and Nebraska have agreed to reschedule both games of the series, but there have been some venue changes for the Bearcats home contest.
According to the document, Cincinnati will host the first half of the home-and-home series at Lucas Oil Stadium in Indianapolis (IN) on Aug. 30, 2025, which will be the season-opener for both schools.
Then, the Bearcats' rescheduled visit to Memorial Stadium has been set for Sept. 11, 2032.
In addition to the Nebraska home-and-home series, Cincinnati has made a few more adjustments to its nonconference slate for 2025-26.
According to Keegan Nickoson of Bearcat Journal, Cincinnati will cancel a home-and-home series with Western Kentucky in 2025-2026 and their scheduled road trip to Ohio in 2026.
Cincinnati vs. Nebraska to kick off the 2025 season will provide an awesome Big 12 vs. Big Ten matchup that will serve as just the second meeting between the schools. Their first meeting, in 1906, ended with Nebraska coming out on top 41-0 in front of a home crowd in Lincoln, NE.