Big 12 News
Dana Holgorsen Says Kansas State is 'Best Coached Team in the Country'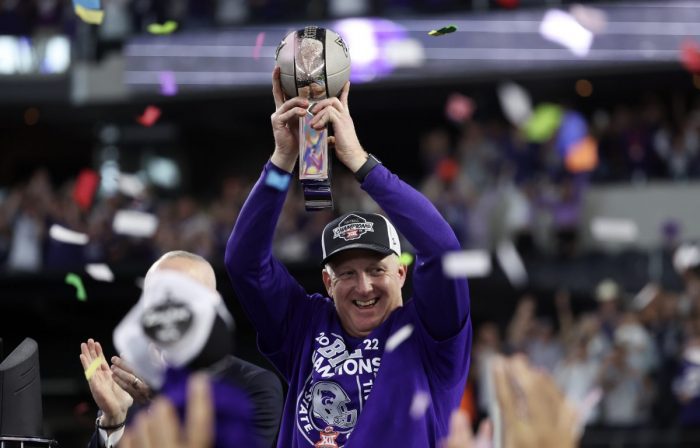 Houston coach Dana Holgorsen took the stage on Tuesday for his weekly press conference and discussed the team's upcoming game with Kansas State, singing the praise of the Wildcats coaching staff in the process.
Holgorsen mentioned that he believes that Kansas State is the best-coached team in the country and compared the challenge of beating the Wildcats to the previous week against Texas.
"They're playing as good as anybody in the country, and they're the defending Big 12 champs," Holgorsen said. "It's a hard place to go play, I've been there multiple times. If you think Texas was a challenge because of how talented they are, well coach this team is extremely, extremely, extremely good."
Kansas State rolled to a 41-3 win over Texas Tech in Week 8 operating with both Will Howard and Avery Johnson taking snaps under center. Klieman's decision to split snaps has worked out well for his team as they continue to climb their way back into the hunt for Arlington.
Horlgorsen continued by saying, "They are extremely sound, well-coached, the best-coached team in the country. Their players don't mess up, and they score. Welcome to the Big 12, this is what we signed up for so let's go."
The Wildcats and the Cougars take the field in Week 9 at Bill Snyder Family Stadium on October 28th at 11 AM CT.