Big 12 News
Lance Leipold: Jason Bean Expected to Start vs. Oklahoma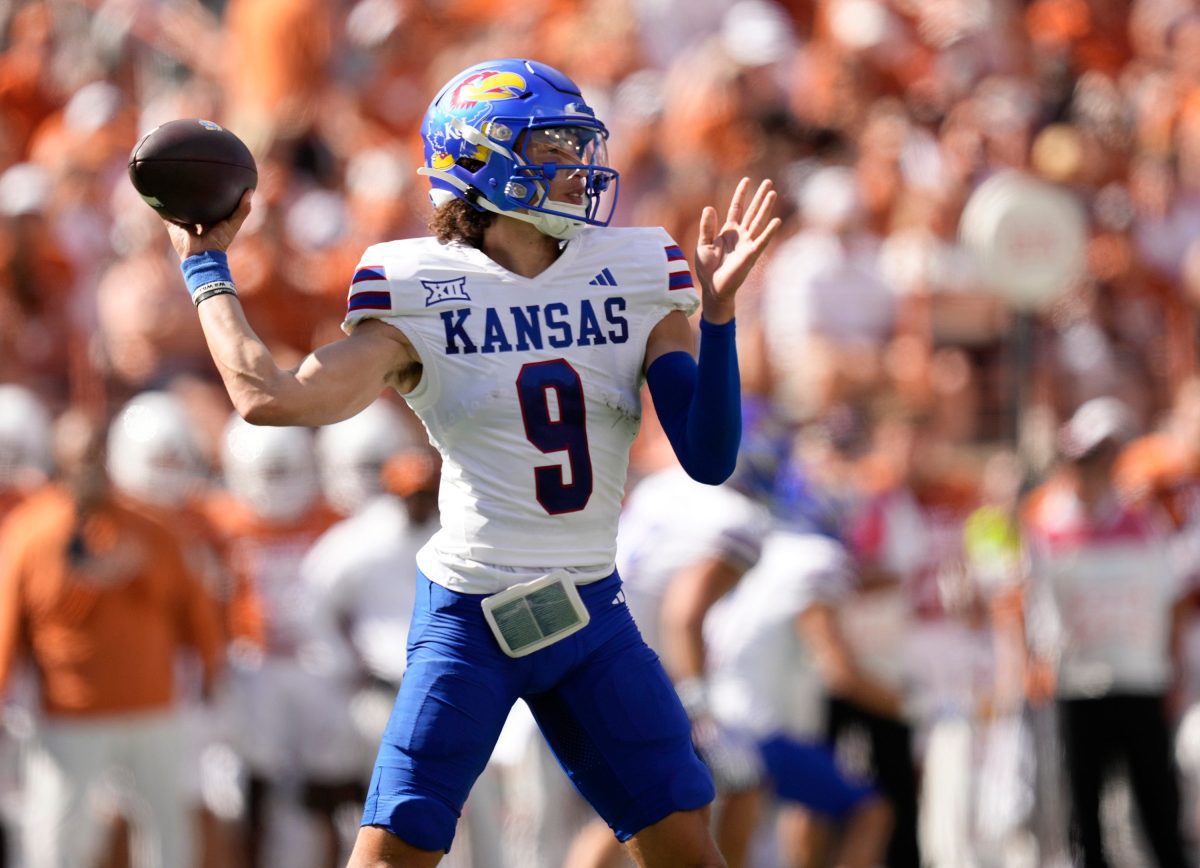 On Monday, Lance Leipold announced that quarterback Jalon Daniels was "doubtful" to play against Oklahoma on Saturday while he still deals with a lingering back injury.
Daniels missed the season opener with a back issue before returning for the next three games against Illinois, Nevada, and BYU. Then, inexplicably, he was unavailable for the game against Texas on September 30 and has been out since.
On Tuesday morning, Coach Leipold took things a step further by providing an update on the quarterback situation on his segment on Sports Radio 810, saying that Daniels has shown some progress but is likely to miss his fourth straight game.
"[Daniels is] making progress," Leipold said. "It's still not where it needs to know. Again, today will be a big day. I haven't heard what the trainers are going to say, but right now I would expect Jason Bean to be the starting quarterback and that's the direction we're heading."
Part of the concern for Daniels is whether he's comfortable enough to get back out there, but the KU medical and training staff have handled the situation well.
"I think we've got a good handle on what the situation is and what they're doing," Leipold said. "Again, part of my conversations with Jalon, are you comfortable with everything? Has your family been comfortable with things? And I think everybody is."
Daniels is 8-4 as a starter over the past two seasons and his availability has been pretty well contributed to the Jayhawks' success under Coach Leipold. The injury situation is certainly frustrating, as No. 6 is the best player on the field most of the time when he steps out there.
"I'll also say internally we are probably as equally disappointed and at times not frustrated at the medical situation but just the fact that Jalon Daniels isn't on the field," Leipold said. "And we have a chance to watch him and his talents and have his personality impacted on the field 100% like he always does. That's disappointing because you want especially a player his caliber and the position he plays available for you each and every Saturday."
Luckily, Jason Bean has been able to keep the offense rolling with Daniels out. In the games that Bean has started this season, the Jayhawks are averaging 36.3 points per game. In his most recent start, Bean had a career-best 410 yards and five touchdowns through the air, but he also threw his first two interceptions of the season in a 39-32 loss to Oklahoma State. Still, the Jayhawks are lucky to have Bean as the backup in Lawrence, and they know it.
"I feel that sometimes when I answer these questions because when you're talking about someone like Jalon 'it's like hurry up and get back here because this other guy can't get it done,'" Leipold said. "I don't feel that's the case. I had a national writer said he thought we had the best backup quarterback in the country."
Kansas (5-2, 2-2) will host No. 6 Oklahoma (7-0, 4-0) on Saturday with the game set to begin in the 11:00 window directly following FOX's Big Noon Kickoff show.