Trending Now
Watch: Michigan Staffer Caught on Video Stealing Signs vs. Ohio State in 2022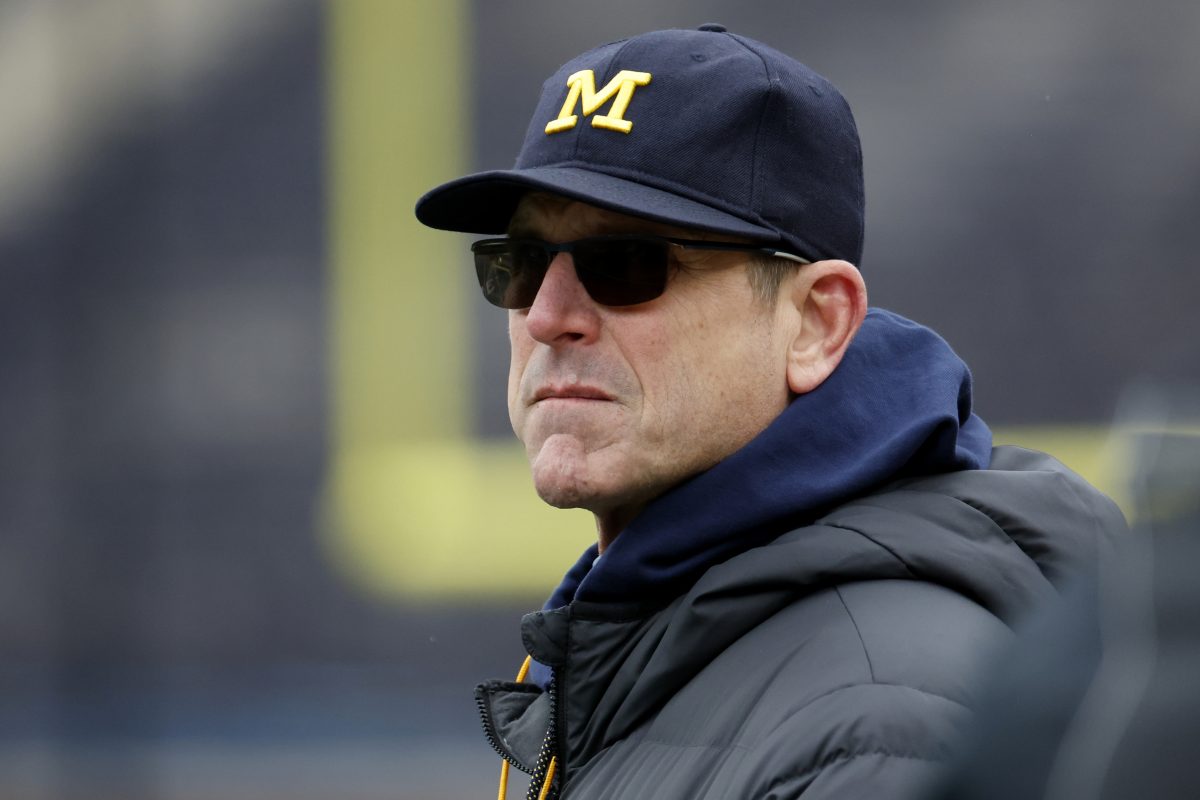 On Monday, a report from ESPN surfaced that Michigan staffer Connor Stalions had purchased over 30 tickets to games involving 11 Big Ten schools over the past three years, and not one of the contests involved the Wolverines.
Add to that alleged stadium surveillance footage of Stalions recording the sidelines with his phone for an entire game and you've got all kinds of evidence pointing to UM using a member of its staff to illegally steal signs by scouting teams in person during the same season in which they are set to play.
What makes the matter worse was that Stalions had purchased tickets to Week 7's matchup between Ohio State and Penn State, with seats directly across from each team's sideline. However, with Stalions' name being made public on Friday, just a day before the matchup between the Wolverines' biggest conference contenders, the seats purchased under his name were never used.
It seems pretty cut and dry what happened here, but for those of you that need to see it to believe it, a very interesting video has surfaced, and the evidence here is pretty damning.
In Ohio State's first offensive drive from their matchup with Michigan in 2022, Stalions' can be seen in a pre-snap interaction with the UM defensive coordinator. In the video, the Ohio State offense looks to the sidelines to get a call while the Michigan sideline is also watching and adjusting to the new play. See for yourself.
With this video coming from the very first drive of the game, there's no way that the coaching staff has identified Ohio State's signals quickly enough to adjust like this. What does that mean, exactly? Decide that for yourself.
What's even crazier is, photos from the same game are surfacing with laminated call sheets that appear to have opponents' signs on them.
Now, it is important to note that stealing signs on its own is not illegal. Doing it from the sidelines mid-game is something that happens almost every week. What makes this situation illegal is it appears that Stalions went to games against Michigan's opponents prior to the Wolverines playing them in order to get a look at their signals.
In the 2021 and 2022 seasons, Ohio State was held to less than 28 points just five times. Two of those five games came against Michigan, with a 42-27 loss in 2021 and a 45-23 loss in 2022.
While Stalions has been suspended without pay, and the university claims they didn't know about the issue, there's no way that a staffer uses his own money to pay for travel and tickets to opponents' football games without being told to do so and reimbursed by someone further up the ladder.
The wheels of justice are notoriously slow-moving, which means the Wolverines likely won't have the hammer dropped on them before the end of the year. However, if the NCAA has the evidence to prove that Michigan has been using Stalions to gain a competitive advantage over the past few seasons, there's going to be major backlash from the remaining Big Ten schools.