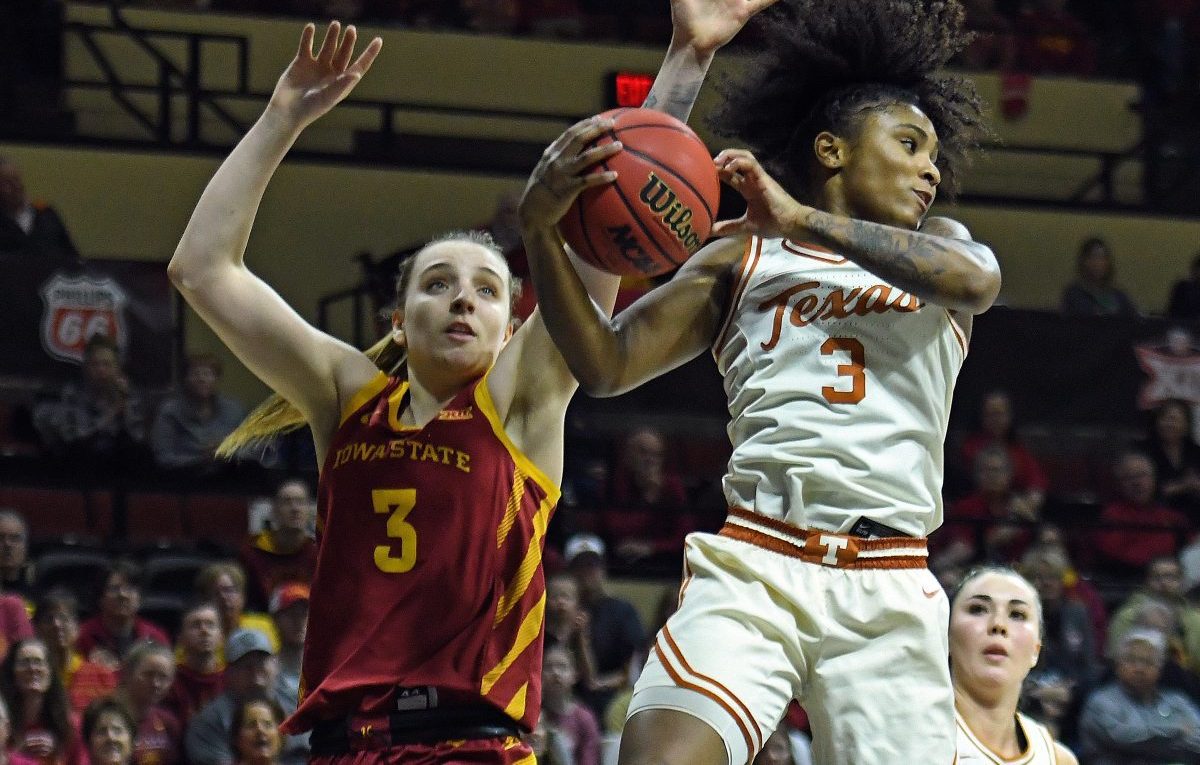 The 2023-24 Texas Longhorns women's basketball schedule is complete and here is an analysis of the entire schedule as basketball season nears.
Season Opener
The Texas Longhorns will open the season by hosting the Southern Jaguars on Nov. 8. It will be the first of four home games for the Longhorns before they take their first road trip of the season out of the country. Southern went 18-15 last season.
To Paradise, To Jam
The Longhorns will go to the Paradise Jam in St. Thomas, Virgin Islands from Nov. 23-25, giving them a chance to get some sun, stretch their legs and perhaps walk away with a tournament title. The Longhorns will begin the tournament against future Big 12 member Arizona State on Nov. 23, followed by High Point on Nov. 24 and South Florida on Nov. 25. It wouldn't be a surprise to see the Longhorns win all three games.
Best Non-Con Game
Obviously it's against UConn on Dec. 3 at the Moody center in Austin. The game will double as a Jimmy V Classic game and will be a rematch of the game that Texas played on the road last season against the Huskies. One big difference in this game will be that the Huskies will have their All-American guard, Paige Bueckers, back from injury.
Mid-Major Danger Game
Texas would be wise to be on alert on Nov. 12 when they host Liberty at the Moody Center. The Flames finished second in the ASUN in the regular season and won 24 games last year. If any mid-major team will give the Longhorns trouble at home, it will be the Flames.
Big 12 Opener
The Big 12 schedule makers did the Longhorns no favors coming out of the gate, as they scheduled a Dec. 30 home opener with the Baylor Bears. Baylor looks like a contender in the Big 12 this season, much like Texas does.
Big 12 Road Opener
For the last two seasons Texas has lost at least one of its matchups with Texas Tech. This season, Texas will begin its road schedule at Texas Tech on Jan. 3, which is where they lost to the Lady Raiders last season.
Brutal Big 12 Stretch
Starting with a Jan. 13 road trip to Kansas State, the Longhorns will then face Kansas at home, travel to Oklahoma State and then host Oklahoma. Texas lost a road game at Oklahoma State last season and also lost a matchup with Oklahoma. It's a testy stretch of the schedule as January comes to a close.
What Should Happen?
Texas was picked to win the Big 12 in the preseason and for good reason. They have possibly the best all-around player in guard Rori Harmon, a returning sharpshooter and Shaylee Gonzales and their best forward back DeYona Gaston. The Longhorns are banking on forward Aaliyah Moore getting healthy at some point this season and that the younger players they have recruited the past two seasons will have bigger roles. The Longhorns will have a target on their back all season because of their impending move to the SEC, but every team will also take their shot because they know Texas has the best shot to win the conference.
Texas Longhorns 2023-24 Women's Basketball Schedule
Nov. 8 vs. Southern, 7 p.m.
Nov. 12 vs. Liberty, 2 p.m.
Nov. 14 vs. UT-Arlington, 7 p.m.
Nov. 19 vs. LA Tech, 2 p.m.
Nov. 23 vs. Arizona State@, TBA
Nov. 24 vs. High Point@, TBA
Nov. 25 vs. South Florida@, TBA
Nov. 29 vs. Oral Roberts, 11 a.m.
Dec. 3 vs. UConn#, 2 p.m.
Dec. 6 vs. Long Beach State, 7 p.m.
Dec. 13 at Arizona, 8 p.m.
Dec. 20 at UTRGV, 6:30 p.m.
Dec. 27 vs. Jackson State, 7 p.m.
Dec. 30 vs. Baylor*, 1 p.m.
Jan. 3 at Texas Tech*, 6 p.m.
Jan. 6 at West Virginia, 1 p.m.
Jan. 10 vs. TCU*, 7 p.m.
Jan. 13 at Kansas State*, 1 p.m.
Jan. 16 vs. Kansas*, 7 p.m.
Jan. 20 at Oklahoma State*. 2 p.m.
Jan. 24 vs. Oklahoma*, 6 p.m.
Jan. 27 vs. Cincinnati*, 2 p.m.
Feb. 1 at Baylor*, TBA
Feb. 4 vs. Kansas State*, 1 p.m.
Feb. 10 at TCU*, 4 p.m.
Feb. 14 at Houston*, 7 p.m.
Feb. 17 vs. Iowa State*, 1 p.m.
Feb. 21 vs. Texas Tech*, 7 p.m.
Feb. 24 at UCF*, 11 a.m.
Feb. 28 at Oklahoma*, 6 p.m.
March 2 vs. BYU*, 7 p.m.
Bold denotes home games; @- Paradise Jam, St. Thomas, Virgin Islands; #-Jimmy V Classic, Austin, Texas; *-Big 12 games; Home games played at the Moody Center, Austin, Texas. Game times local to Texas (central). Big 12 Tournament, March 7-12, Kansas City, Mo.