Trending Now
Four Colorado Games Among Top 10 Most-Watched Games of 2023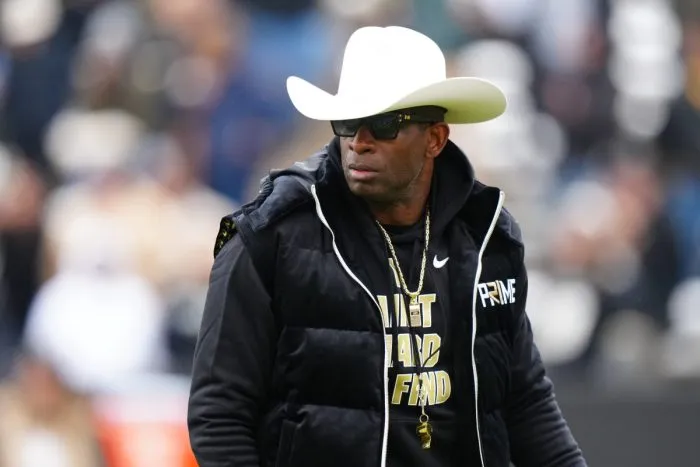 Whether you love him, hate him, or are indifferent toward him, Deion Sanders has changed college football since taking over as the head coach at Colorado.
After climbing into the Top 25 with a 3-0 start to begin the season, the Buffaloes have fallen back down to Earth after losing three of their last four games, including an overtime shocker against Stanford after Colorado jumped out to a 29-0 lead at halftime before losing 46-43.
Since Colorado's first loss of the season, a 42-6 beatdown at the hands of Oregon, things have quieted down a bit, but the "Prime Effect" was full go to begin the year.
According to numbers from Sports Media Watch, Colorado's game against Oregon is the most-watched game of the season thus far with 10.03M viewers. What's even crazier is that the Buffaloes' first four games in 2023 are all among the 10 most-watched games of the season to this point.
Colorado-Colorado State is the fourth-most-watched game of the year with 9.3M viewers, Nebraska-Colorado was fifth with 8.7M, and Colorado-TCU was No. 10 with 7.26M viewers.
The Red River Rivalry game between Oklahoma and Texas is the eighth-most watched game of the year with 7.9M views, just ahead of Texas' trip to Alabama, which had 7.26M views.
Coach Prime and the Buffs are probably out of the spotlight this year as they're going to struggle to make a bowl game with what's left on their schedule.
However, when Colorado comes back to the Big 12 next season, those numbers will hike back up again as we see what Sanders is capable of in Year 2.