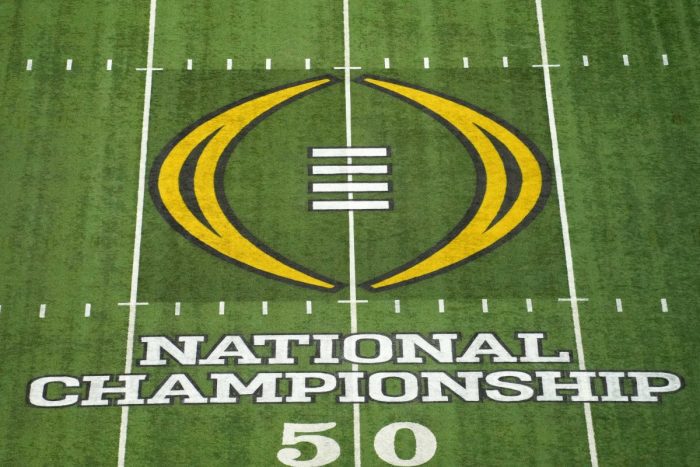 The College Football scene is taking shape. Different teams are fighting to rank higher, with some teams being unbeaten. Conversely, other colleges are struggling to win games or string consistent wins.
The following article lists the NCAAF 2023 college football power rankings. Read through to learn how your favorite college team is fairing.
Georgina Bulldogs
The Dawgs are currently on an impressive 7-0 record. This is despite having a slow start in most of the games. It was a similar situation while playing at Vanderbilt, where they came back to win 37-20.
The Georgina Bulldogs' winning streak is thanks to their talent, including players like Brock Bowers (tight end) and Daijun Edwards (running back). However, Brock Bowers did not finish the Vanderbilt game after hurting his ankle in the second quarter.
Nonetheless, the Daijun Edwards carried the day. He rushed for a career-high 146 yards on 20 touches, adding to the team's total of 281 rushing yards.
Edwards' and Bulldogs' performance rewarded many bettors who staked on the team's win. If you're wondering where to bet on college football, there are different platforms to try and stake on teams such as the Dawgs. Visit the link to access the top college football betting sites and learn different ways to stake on such games.
Michigan Wolverines
Michigan is another team with a 100% winning record (7-0) this season. They rank lower than Georgina due to points difference. They are at 1,492, while the Dawgs have 1,541 points.
The team's recent win was against Indiana, 52-7, with QB J.J. McCarthy's stat line looking good: 222 yards and 3 TDs. This is the second time this season Michigan has scored 50+ points. It is a testament to how good they are.
Washington Huskies
The Huskies have a record of 6-0, with their recent victory against Oregon, 36-33, proving tough. This is so as the team had their last touchdown barely 2 minutes before the game's end.
QB Michael Penix Jr is cementing his case as a Heisman contender. He threw for 302 yards and accompanied the state with 4 TDs. Therefore, the Huskies are in good hands as the second half of the season starts.
Florida State Seminoles
Florida State had a comfortable 41-3 win against Syracuse. Wide receiver Keon Coleman was a good replacement for the injured Johnny Wilson. Coleman had 9 catches for 142 yards, including a 58-yard TD reception.
Additionally, he proved his elusiveness with a 72-yard punt return in the second quarter. His prowess helped Florida get a 6-0 record as the team prepared to face Duke in the next fixture.
Oklahoma Sooners
Oklahoma Sooners are also on a 6-0 record after a 34-30 win against Texas. Unfortunately, Oklahoma lost its leading receiver, Andrel Anthony, for the season through a knee injury. Nonetheless, the Sooners have proven their capability to compete with loaded teams this season.
The Rest of the Pack
6. Ohio State: 6-0
7. Penn State Nittany Lions: 6-0
8. North Carolina: 6-0
9. Oregon Ducks: 5-1
10. Texas: 5-1
Conclusion
The NCAA is at its peak, and the listed teams are on the verge of reaching the playoffs. With the level of competition in the league, fans can expect changes in the rankings.