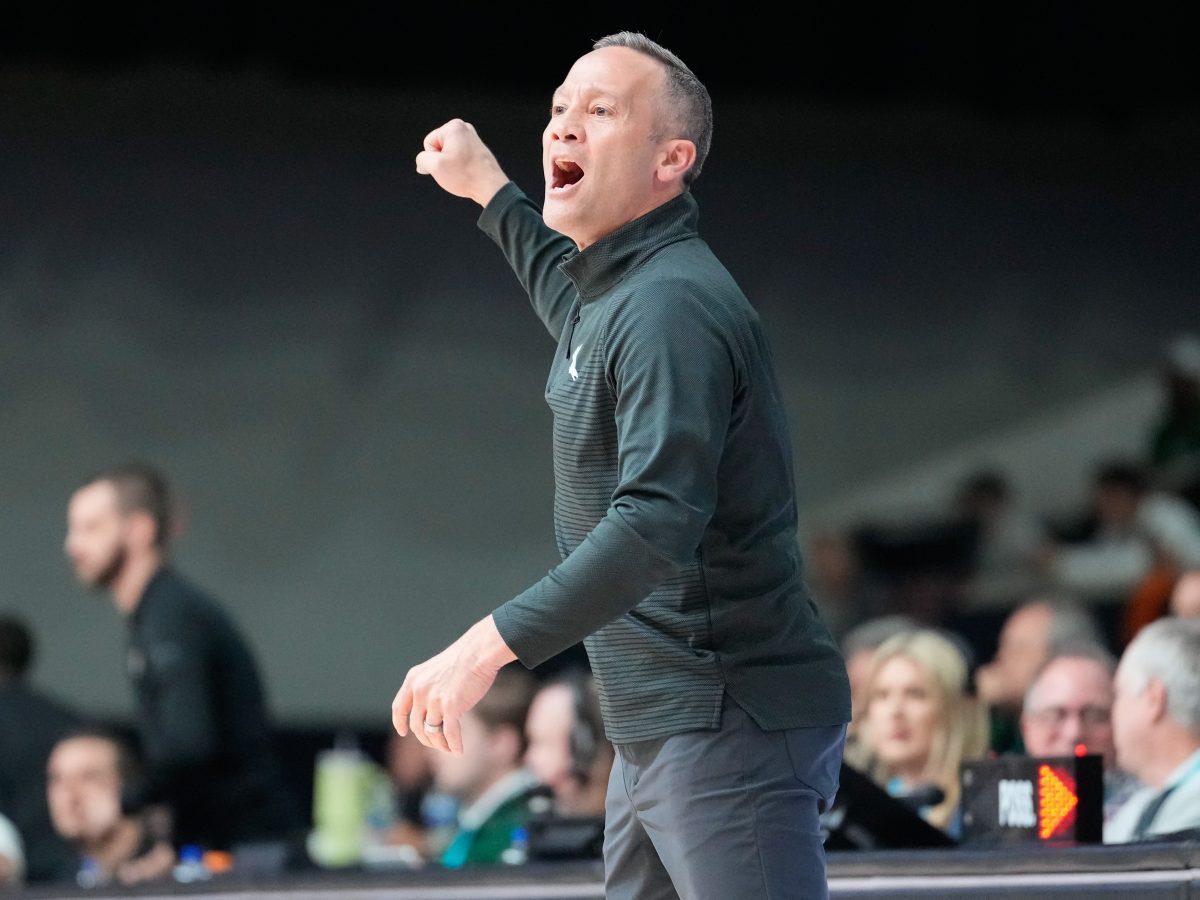 The 2023-24 Texas Tech Red Raiders men's basketball schedule is complete and here is an analysis of the entire schedule as basketball season nears.
Season Opener
Texas Tech will open its season at home against Texas A&M-Commerce, a program playing just its second year of Division I sports and spending a long time at the Division II level. That game is set for Nov. 8, making Tech one of the few men's programs that doesn't play on opening night.
The Bahamas
The Red Raiders certainly drew the 'short' straw with an invitation to the Battle 4 Atlantis at Paradise Island in The Bahamas. The Red Raiders will play Villanova in their first game in one of November's most prestigious tournaments and play two more games after that against opponent to be determined.
Best Non-Con Game
There is no Big 12-SEC Challenge anymore, but the Red Raiders will face Vanderbilt in the LBM Coast-to-Coast Challenge in Fort Worth, Texas, on Dec. 16. This will be a good late non-conference test for the Red Raiders. The Commodores won 22 games last season and reached the quarterfinals of the NIT.
Big EAST/Big 12 Battle
The Red Raiders will travel to Butler on Nov. 30 for their part in the annual event. The Bulldogs went 14-18 last year and 6-14 in Big East play. 
Mid-Major Danger Game
Oral Roberts will head to Lubbock to face the Red Raiders on Dec. 12. The Golden Eagles were one of the teams in the country to win at least 30 games, but their most talented player is gone, as Max Abmas is now at Texas. Still, Oral Roberts is one of those mid-major teams that usually proves to be pesky.
Big 12 Opener
The Big 12 schedule makers gave the Red Raiders an opportunity to face the Texas Longhorns in their conference opener on Jan. 6. The game is in Austin, so the Red Raiders will have to wait for one last crack at Texas at home later in the season.
Big 12 Home Opener
After facing Texas, the Red Raiders return home to host the Oklahoma State Cowboys on Jan. 9, the first of back-to-back home games for Texas Tech.
Brutal Big 12 Stretch
that opening stretch of the schedule should tell us a lot about the Red Raiders this season. After facing Texas and Oklahoma State, the Red Raiders will host Kansas State and then travel to Houston. They'll face three NCAA tournament teams and one NIT tournament team in their first four games of conference play.
What Should Happen?
The Red Raiders are rebooting once again, this time under coach Grant McCasland, who was last at North Texas but before that he was an assistant coach under Scott Drew at Baylor. He should bring a new set of offensive and defensive principles to Lubbock, but how far this team goes in Big 12 play will be defined by how quickly he's able to blend together the holdovers from Mark Adams' last season and the transfers he was able to bring in during the summer.
2023-24 Texas Tech Men's Basketball Schedule
Nov. 8 vs. Texas A&M-Commerce, 7 p.m.
Nov. 12 vs. San Jose State, 1 p.m.
Nov. 16 vs. Texas A&M-Corpus Christi, 7 p.m.
Nov. 22 vs. Villanova@, 1:30 p.m.
Nov. 23 vs. TBD@
Nov. 24 vs. TBD@
Nov. 30 at Butler#, 5:30 p.m.
Dec. 6 vs. Omaha, 7 p.m.
Dec. 12 vs. Oral Roberts, 8 p.m.
Dec. 16 vs. Vanderbilt$, 6:30 p.m.
Dec. 21 vs. UT-Arlington, 1 p.m.
Dec. 28 vs. Sam Houston, 7 p.m.
Jan. 1 vs. North Alabama, 1 p.m.
Jan. 6 at Texas*, 7 p.m.
Jan. 9 vs. Oklahoma State*, 7 p.m.
Jan. 13 vs. Kansas State*, 3 p.m.
Jan. 17 at Houston*, 8 p.m.
Jan. 20 vs. BYU*, TBA
Jan. 27 at Oklahoma*, 1 p.m.
Jan. 30 at TCU*, 6 p.m.
Feb. 3 vs. Cincinnati*, 5 p.m.
Feb. 6 at Baylor*, 8 p.m.
Feb. 10 vs. UCF*, 3 p.m.
Feb. 12 vs. Kansas*, 8 p.m.
Feb. 17 at Iowa State*, 11 a.m.
Feb. 20 vs. TCU*, 8 p.m.
Feb. 24 at UCF*, 3 p.m.
Feb. 27 vs. Texas*, 8 p.m.
March 2 at West Virginia*, 5 p.m.
March 5 at Oklahoma State*, 7 p.m.
March 9 vs. Baylor*, 5 p.m.
Bold denotes home games; @-Battle 4 Atlanis, Paradise Island, The Bahamas; #-Big East/Big 12 Battle; $-US LBM Coast-to-Coast Challenge, Fort Worth, Texas; *-Big 12 games; Home games played at United Supermarkets Arena, Lubbock, Texas. Game times local to Texas Tech (central); Big 12 Tournament, March 12-16, Kansas City, Mo.