Baylor Bears
Ja'Kobe Walter, Nae'Qwan Tomlin Show Up on 247Sports' NBA Draft Big Board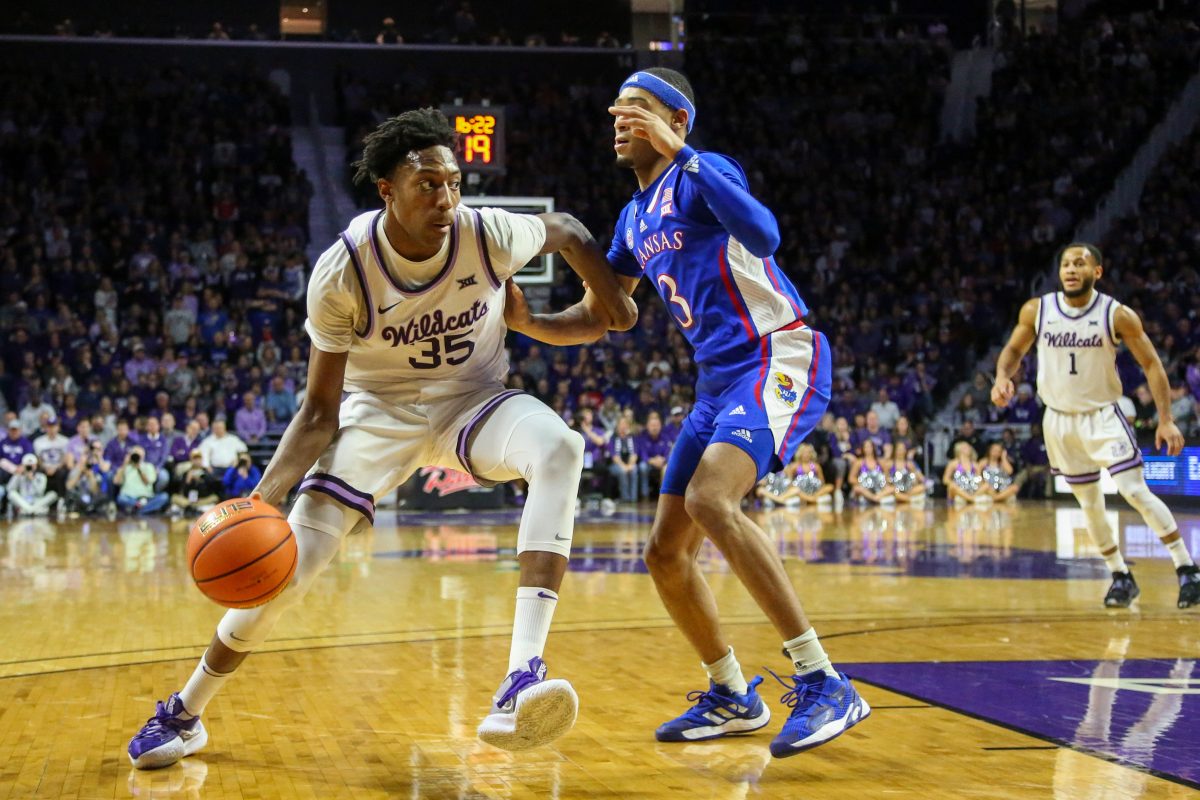 With the Big 12 Conference consistently producing some of the top NBA athletes on a yearly basis, 247Sports' Travis Branham released his picks for the first edition of the NBA Draft big board and included two members from the Big 12 Conference.
Baylor freshman Ja'Kobe Walter earned the honors of being the highest-ranking member of the Big 12 Conference projected as the sixth overall pick while Kansas State senior Nae'Qwan Tomlin checked in as the 30th overall pick. Walter and Tomlin were joined by two future conference members with Colorado's Cody Williams and Arizona's Kylan Boswell both checking in on the list.
Branman gave write-ups to each player in the top 15, which does apply to Ja'Kobe Walter who Branman raved about saying, "Ja'Kobe Walter fits a prototype of a '3-and-D' wing, standing at 6-foot-5 with a 6-foot-9 wingspan. By continuing to sell that prototype on the floor at Baylor this season, he could easily climb this list. He's a big-time defender with a wiry strong frame and plus-athleticism to switch around the perimeter, defend ball-handlers, and has the instincts to disrupt off the ball. Offensively, Walter has always been a scorer. While he has been inefficient at times due to a high volume in high school, if he improves his shot selection, then his efficiencies should rise and make him that much more attractive to NBA scouts."
While Tomlin did miss out on getting a write-up on 247Sports, his tape speaks for itself. Nae'Qwan Tomlin has one of the highest ceilings of any player in the field this season and after head coach Jerome Tang mentioned that the program is shifting to a "five-out" style offense to get guys more NBA-ready, Tomlin is poised for a massive season. The New York native averaged 10.4 points and 5.9 rebounds per game in 27.2 minutes per game last season.
While the 2024 NBA Draft class has a ton of athletes with the potential to make a name for themselves, the class is wide open for players like Walter and Tomlin to fly up the rankings.