Big 12 News
UCF Basketball Coach Johnny Dawkins on Big 12 Move: 'We Want to Earn Everything'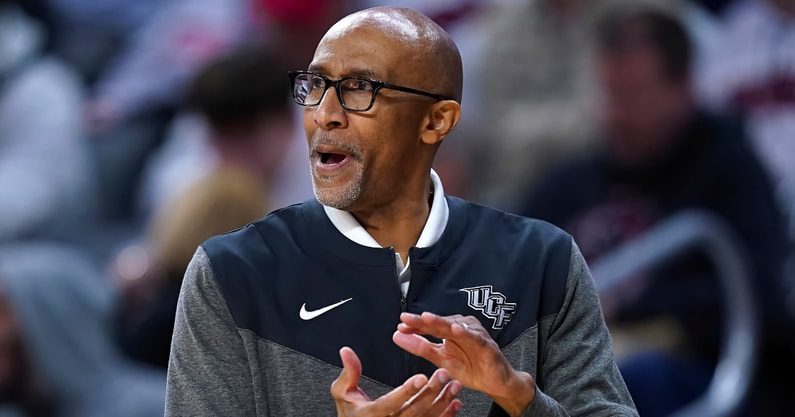 While the UCF Knights basketball team finished off as a middle-of-the-pack team in the previous season with the AAC, Johnny Dawkins' squad has a huge mountain to climb heading to the best basketball conference in America.
Dawkins mentioned that the team knows the level of competition will be a difficult adjustment but the team is hungrier than ever for the challenge ahead.
"We have a saying at our university, in our program, you have to earn everything," Dawkins told Yahoo Sports' Phillip Rossman-Reich. "We want to earn everything we get going into a new conference. Our guys are excited about that and understand the task at hand."
Dawkins' squad finished off the 2022-23 season in seventh place in the American Athletic Conference with an overall record of 19-15 and 8-10 in conference play. They now make the move to the Big 12 alongside fellow conference members of Houston and Cincinnati paired with BYU as the new additions get set to make their mark on a new conference.
The West Virginia Mountaineers had a similar season to that of UCF going 19-15 overall and 7-11 in conference play which earned the Mountaineers eighth place in the Big 12 Conference. UCF will have a tough adjustment in the upcoming season but with a confident leader at the helm in Johnny Dawkins, the transition could work out earlier than most expect.