Big 12 Basketball
West Virginia Women's Basketball 2023-24 Basketball Schedule Analysis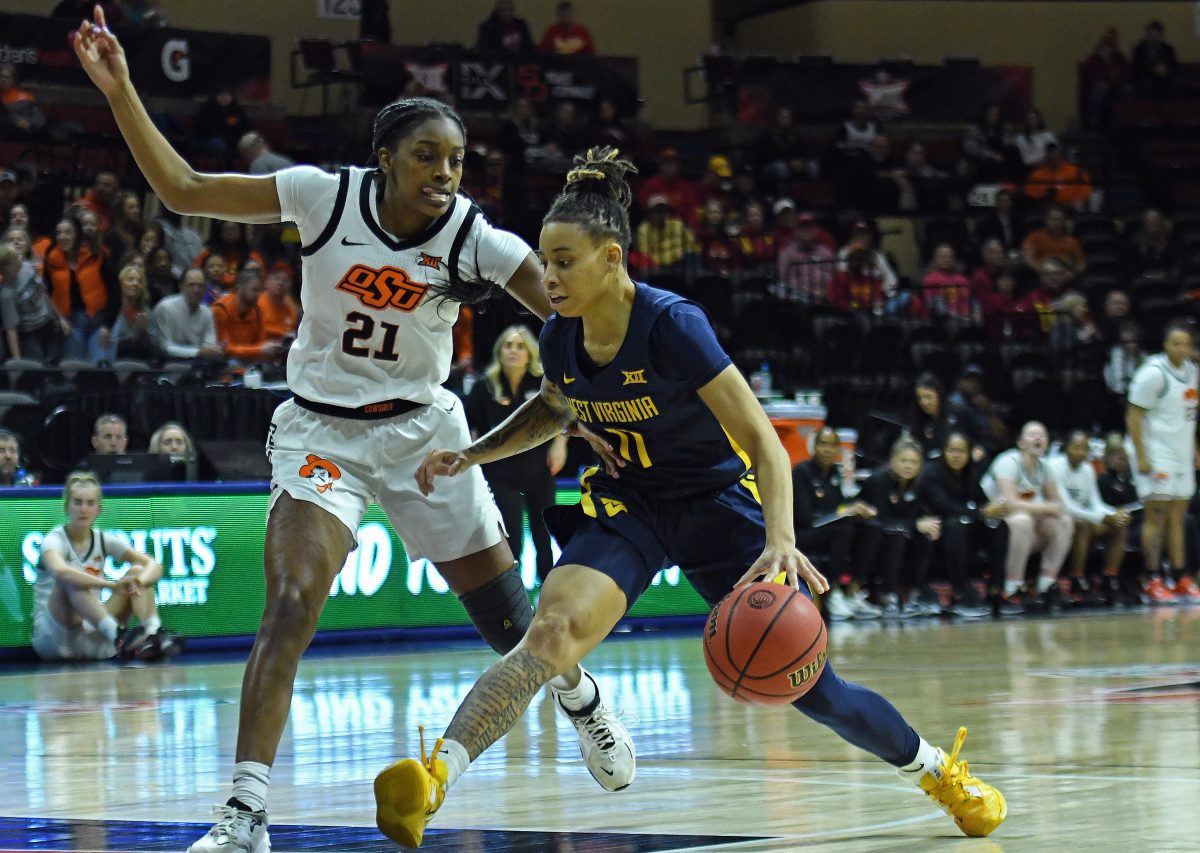 The 2023-24 West Virginia Mountaineers women's basketball schedule is complete and here is an analysis of the entire schedule as basketball season nears.
Season Opener
West Virginia will host Loyola (Md.) at home on Nov. 7, one day after the men tip off the season. Loyola won just 10 games last year and were next-to-last in the Patriot League.
To Puerto Rico We Go
If the Mountaineers have room in their suitcases, you may want to stow away for the San Juan Shootout in San Juan, Puerto Rico, from Nov. 23-25. The Mountaineers will get three guaranteed games there, facing George Washington, Charlotte and Southern Illinois.
Best Non-Con Game
The Mountaineers could use a win over either Pitt or Penn State this season. The Penn State game looms a bit larger, even though Pitt is the rivalry game. The Mountaineers host the Nittany Lions on Dec. 4 and this is a game they lost in State College last season. Penn State is coming off a 14-17 season a year ago with just four Big Ten wins. Pitt was 10-20 a season ago.
Mid-Major Danger Game
Niagara might be the game to watch. The Purple Eagles were second in the Metro Atlantic Athletic Conference last season and went 18-13 (16-4 in league action). The game is set for Dec. 21, so there is always that danger that the players are looking ahead to the holidays. Niagara plays a tough schedule, as evidenced by the fact that it won just two non-conference games last season. But Niagara did claim a WNIT berth.
Big 12 Opener
The Mountaineers hit the road to begin the Big 12 slate with a game at Kansas on Dec. 30. The Jayhawks won the Women's Postseason NIT after missing the NCAA Tournament last season.
Big 12 Home Opener
The Mountaineers return home on Jan.  3 and host the first of two games with their former Big East rival, and now Big 12 rival, Cincinnati.
Brutal Big 12 Stretch
West Virginia has a four-game stretch late in the season that will influence their seeding in the Big 12 Tournament. Starting on Feb. 17 the Mountaineers face Oklahoma at home, Kansas State on the road, Baylor at home and Oklahoma State on the road. All four went to the postseason last year, three of them to the NCAA Tournament.
What Should Happen?
New coach Mark Kellogg is used to high standards after nearly a decade at Stephen F. Austin. He is taking over a team that made the NCAA Tournament last season and managed to keep two of its best players on the perimeter — Jayla Hemingway and JJ Quinerly — out of the transfer portal. He brought with him a solid group of transfers, two of which played for him at SFA — Jordan Harrison and Zya Nugent (the latter will miss the season due to injury). WVU looks like a solid team entering the season, one that doesn't have a lot of size but will play a brand of basketball the locals are used to, as Kellogg likes high-intensity defense. WVU should contend for an NCAA Tournament berth.
2023-24 West Virginia Women's Basketball Schedule
Nov. 7 vs. Loyola (Md.), 7 p.m.
Nov. 11 vs. Pitt, 2 p.m.
Nov. 19 vs. Youngstown State, 4 p.m.
Nov. 23 vs. George Washington@, 1:30 p.m.
Nov. 24 vs. Charlotte@, 11 a.m.
Nov. 25 vs. Southern Illinois@, 11 a.m.
Dec. 2 vs. St. Bonaventure, 2 p.m.
Dec. 4 vs. Penn State, 6 p.m.
Dec. 10 vs. Delaware State, 2 p.m.
Dec. 18 vs. Wright State, 10 a.m.
Dec. 21 Niagara, 2 p.m.
Dec. 30 at Kansas*, 1 p.m.
Jan. 3 vs. Cincinnati*, 7 p.m.
Jan. 6 vs. Texas*, 2 p.m.
Jan. 10 at Iowa State*, 7:30 p.m.
Jan. 13 at UCF*, noon
Jan. 17 vs. Houston, 7 p.m.
Jan. 20 at Cincinnati*, 4 p.m.
Jan. 27 vs. Iowa State*, 2 p.m.
Jan. 30 vs. UCF*, 7 p.m.
Feb. 3 at BYU*, 6 p.m.
Feb. 6 vs. Texas Tech*, 7 p.m.
Feb. 10 at Baylor*, 3 p.m.
Feb. 13 at TCU*, 7:30 p.m.
Feb. 17 vs. Oklahoma*, 1 p.m.
Feb. 21 at Kansas State*, 7:30 p.m.
Feb. 24 vs. Baylor*, 2 p.m.
Feb. 27 at Oklahoma State*, 7:30 p.m.
March 2 vs. TCU*, 1 p.m.
Bold denotes home games; @-San Juan Shootout, San Juan, Puerto Rico; *-Big 12 games; Home games played at WVU Coliseum, Morgantown, West Virginia. Game times local to West Virginia (eastern); Big 12 Tournament, March 7-12, Kansas City, Mo.