Kansas Jayhawks
Look: Kansas Fans Share Videos Tearing Down Goalpost After Oklahoma Upset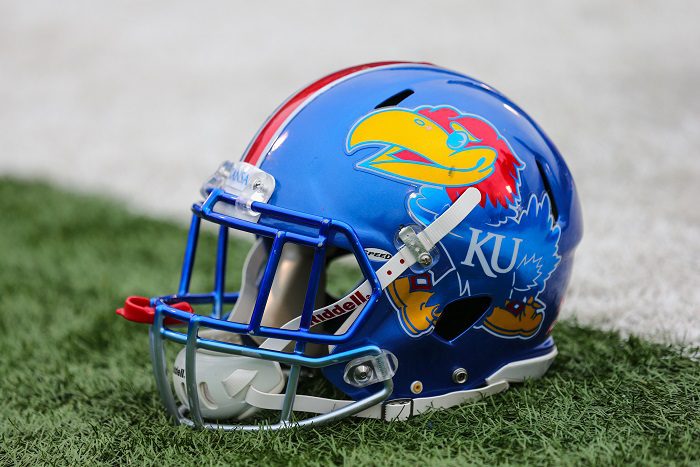 The Kansas Jayhawks are fresh off one of the biggest upsets in program history on Saturday after taking down the Oklahoma Sooners 38-33.
While the Kansas fans who stayed through the lightning delay were rewarded with a big win, the celebration that followed was even better as fans shared videos on social media tearing down the goalposts.
In celebration of the massive upset win, Jayhawk fans tore down the goalposts and carried them to a nearby lake, throwing them in as one final cheer rained down from fans. Lance Leipold's squad advanced to 6-2 overall on the season, and 4-2 in conference play while Brent Venables' squad drops into a five-way tie for first place with a 4-1 conference record.
Kansas suits up in Week 10 against the Iowa State Cyclones on the road in Ames on Saturday, November 4th after reaching bowl eligibility for the second-straight year under Lance Leipold.