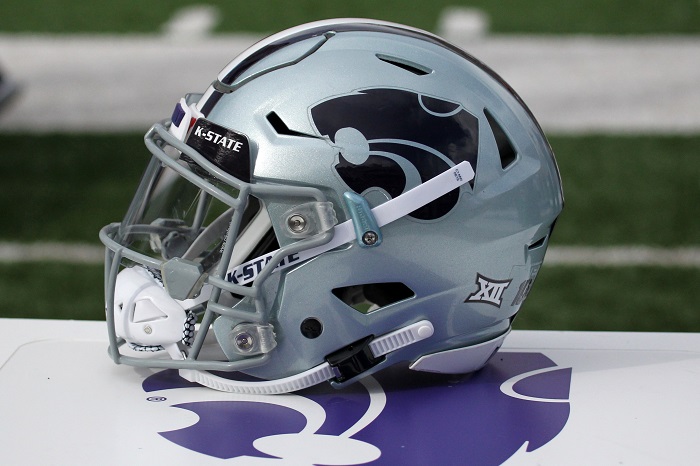 While Kansas State offensive lineman Cooper Beebe has been widely considered the best guard in all of college football for the bulk of his career, he continues to validate that fact every week, and this week is no different.
Beebe absolutely crushed Houston defensive back Juwon Gaston on the Wildcats' fourth score of the first half putting his admission on tape for the pancake block of the year.
The 6-foot-4, 335-pound lineman has quickly risen to the top of NFL Draft big board everywhere and should have some serious buzz as a first-round NFL prospect in 2024.
While linemen usually don't get the love they deserve in terms of notoriety on gameday, ESPN's broadcast crew sang praises of Cooper Beebe calling him "the most disrespectful player on the field."
Beebe's crushing block continues to make rounds on social media with members of the NFL scene, college football scene, and football fans in general chiming in to highlight the earthquake-like nature of the lineman from Kansas City, Kansas.
Chris Klieman and the Wildcats have one of the best offensive lines in all of college football and senior guard Cooper Beebe is a massive part of that.