Baylor Bears
Big 12 Football Week 9: The Good, the Bad, and the Ugly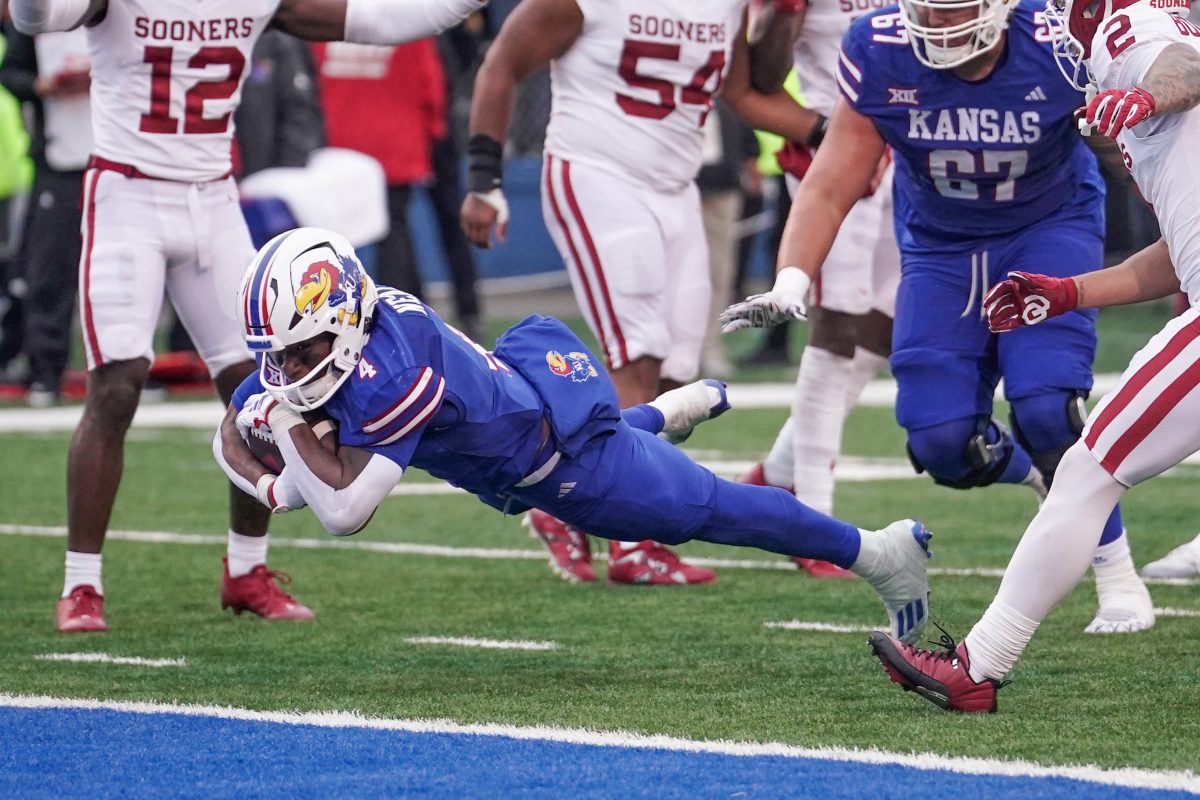 Week 9 is officially in the books as the Big 12 Conference had yet another exciting weekend. The action started on Saturday morning and ended Saturday night in Stillwater. Here are the good, bad, and ugly from Week 9 in the Big 12.
THE GOOD
Kansas State Rolls (Beat Houston 41-0)
It only took two quarters for Kansas State to blow out Houston. By halftime, the Wildcats had a 28-0 lead and never looked back. Will Howard was efficient going 15/17 for two touchdowns while Avery Johnson threw a touchdown pass as well. Kansas State dominated the time of possession battle as they held the ball for nearly 35 minutes of the game. What really caught my attention is the fact that this offense converted 10 out of their 13 third-down attempts. While the offense was rolling, the defense was dominant. Kansas State allowed Houston to convert just three third downs all game long and held them to 208 total yards. Next up is a big-time showdown against Texas.
West Virginia's Rushing Attack (Beat UCF 41-28)
I have been hard on the Mountaineers lately, but Saturday was a step back in the right direction. This team wins when they run the football and control the clock and that is exactly what they did in this game. West Virginia rushed for 286 yards led by CJ Donaldson and held the football for over 36 minutes. That is exactly what this team needs to do to win football games and they did it. Now West Virginia is one win away from becoming bowl eligible.
Kansas Found a Way (Beat Oklahoma 38-33)
When it was announced that Jalon Daniels was out, I didn't give this team a chance. Well, I was wrong. Jason Bean got the start once again and while he struggled throwing the football, he used his legs to get the job done. Kansas rushed for 225 yards against a good Oklahoma defense. As good as the run game was, I was very surprised by the Kansas defense. They got off the field on third down and even came up with a big stop at the end of the game to help seal the deal. In the end, Kansas found a way to get the job done without their star quarterback Jalon Daniels. It's hard to put in words what kind of job Lance Leipold is doing in Lawrence because he has made this program respectable, and for the second straight season, Kansas will go bowling.
Maalik Murphy Got the Job Done (Texas Beat BYU 35-6)
Much like Kansas and their quarterback situation, I was hesitant about Maalik Murphy filling in for Quinn Ewers. Well, it turns out that Murphy is capable of being a spot starter when needed. He went 16/25 with two touchdowns and one interception, but what really stuck out to me was his confidence throwing the football. Maalik wasn't hesitant at all when I watched him. Plus, he had a good run game behind him with Jonathan Brooks. Of course, I have to mention the Xavier Worthy punt return for a score as well. And how about the Texas defense? They absolutely shut down BYU's offense and didn't allow them to score a single touchdown.
Iowa State's Offense (Beat Baylor 30-18)
In a game where there were heavy downpours, Iowa State's offense marched up and down the field effortlessly. Rocco Becht didn't have his best performance, but he made some good throws on third down. And speaking of third down, Iowa State converted 9 out of 15 of them. Perhaps what caught my eye in this one was their run game. The Cyclones rushed for 162 yards on the day and have now had over 150 rushing yards in three out of their last four games. We are now starting to see Becht get some help there and I must give credit to the offensive line as well. Besides the run game, I thought Jayden Higgins, Jaylin Noel, and Benjamin Brahmer had great performances as well. This may sound crazy, but Iowa State is now tied for first place in the Big 12 (along with Oklahoma, Kansas State, Oklahoma State, and Texas) going into November. Who had that on their bingo card?
Oklahoma State's Second Half (Beat Cincinnati 45-13)
I am not going to lie, Oklahoma State looked terrible in the first half. Their defense was great, but their offense did very little to give me any confidence in them. But something happened at halftime because they came out like a brand-new team. The Cowboys scored 35 points in the final two quarters and once again, Ollie Gordon ran wild. He finished the game with 271 rushing yards and two touchdowns. And how about Leon Johnson III having a career day with 149 receiving yards? As good as the offense was, I thought the defense was even better. Sure, they allowed some garbage yards, but they kept Cincinnati's offense in check all night.
THE BAD
UCF's Defense and Turnovers
It's pretty simple to understand why UCF lost this game. They turned the ball over four times and could not stop West Virginia's ground attack. The Knights gave up 286 rushing yards and let West Virginia control the entire game. Meanwhile, the offense couldn't get out of their own way due to all the turnovers. Now as they fall to 3-5, they have to win three out of their next four games to become bowl eligible.
Oklahoma's Playoff Chances (Lost 38-31 to Kansas)
For weeks people talked about this team being a cut above everyone else. Well, they came back to earth last week with a close call against UCF and they are officially back down with a loss to Kansas on Saturday. Dillon Gabriel didn't look like a Heisman contender as the offense struggled to get anything done through the air, but they managed to stay in this game due to their rushing attack. But what really did this team in was turnovers and their defense. The Sooners turned the ball over three times and their defense had trouble getting key stops when they needed to. After shutting down their opponents in the first few games, Oklahoma has now given up over 30 points a game in the last three weeks. I just wonder if this loss will keep them out of the College Football Playoff even if they manage to win the Big 12.
Baylor (Lost 30-18 to Iowa State)
I've been harsh on Baylor this year and for good reason. It seems like for at least half of every game they look lifeless. That is exactly what happened in this game for almost three full quarters. The Bears had trouble slowing down Iowa State's offense while their own offense couldn't get anything going until late in the game. Blake Shapen wasn't good, his offensive line wasn't good, and do you see where this is going? This team has so many issues it's not even funny and there is a serious chance that Baylor will not make a bowl game this season. Dave Aranda, you are officially on the hot seat.
THE UGLY
Houston (Lost 41-0 to Kansas State)
The best thing for Houston to do is forget about this game because they looked awful. The offense couldn't get going as they had just 208 total yards of offense and they went 3/18 on third and fourth down. Meanwhile, the defense couldn't get off the field on third down as they let Kansas State control the entire game. For as much as we have been praising this team over the last two weeks, Saturday was another giant step back to mediocrity.
BYU (Lost 35-6 to Texas)
The score of this game says it all. BYU did next to nothing offensively as they didn't score a single touchdown in four quarters. Kedon Slovis threw two picks, and the run game wasn't a factor due to the score. I will give some credit to the defense in the first half for keeping the game respectable but eventually, they broke down too. Out of all the teams in the Big 12, this BYU squad is by far the toughest team to figure out. One week, they look good and the next week they look like they forgot how to play football.
Cincinnati's Second Half (Lost 45-13 to Oklahoma State)
For the first two quarters of this game, I thought Oklahoma State was on upset alert. Cincinnati played them extremely tough but then fell flat in the second half as they were outscored 35-6. Emory Jones couldn't get the offense moving so they had to rely on their ground game which did rush for nearly 300 yards but due to the score, it was too late. And speaking of the run game, Cincinnati couldn't stop Ollie Gordon. This was just another bad loss for the Bearcats and those seem to be stacking up by the week.