Big 12 News
Steve Sarkisian on Not Playing Arch Manning: 'It Wasn't the Right Time'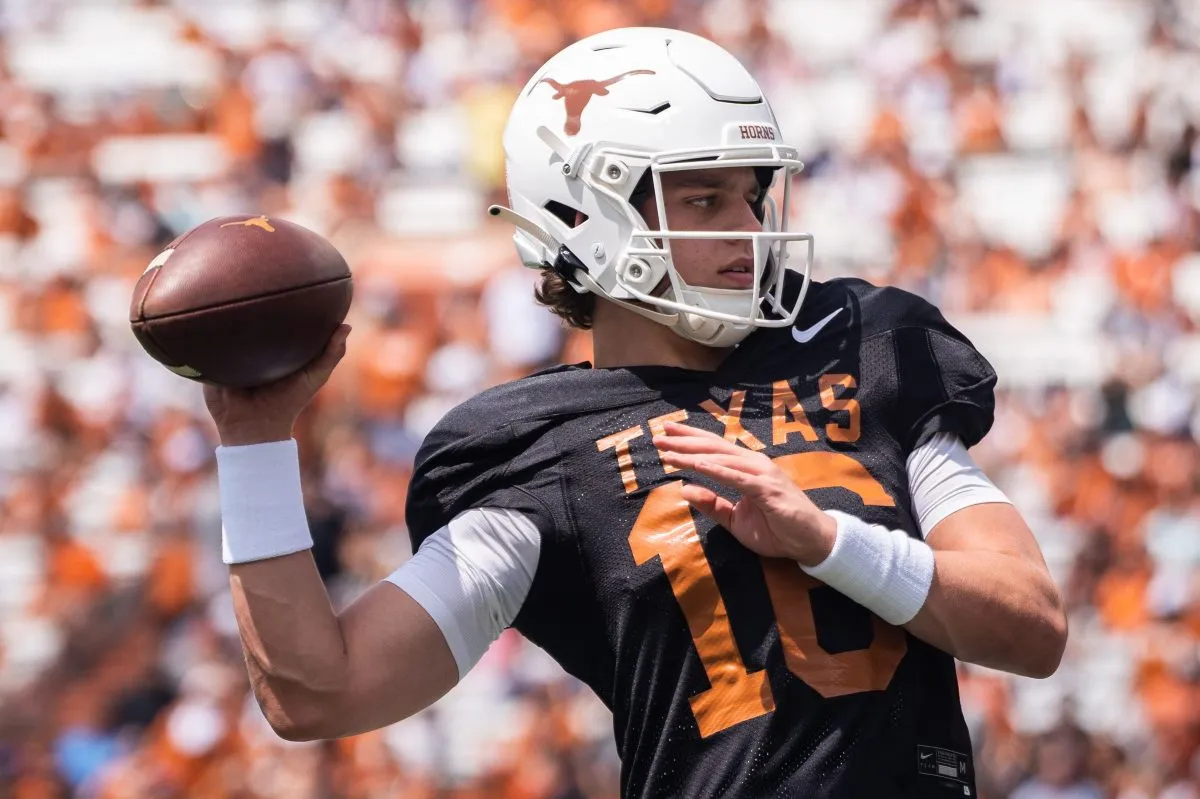 While the Texas Longhorns cruised to a 35-6 win on Saturday against BYU, freshman quarterback Maalik Murphy made some mistakes that left fans wondering if they would see Arch Manning take the field.
Sarkisian mentioned that he didn't think it was time to turn to Manning because the offense wasn't operating in the rhythm he wanted to get to before giving Manning a look.
Sarkisian was asked in his post-game comments for his thoughts on turning to Arch Manning which prompted Sark to mention his belief in Maalik Murphy and that the time didn't feel right to make a change.
"I just wanted to try to find a little more rhythm offensively," Sarkisian said. "We just weren't into the flow that I would have liked. Maybe if we could have punched a couple of those drives in when we got stopped inside the five. But we didn't. To me, it was making sure we had enough rhythm with Maalik in there."
Murphy had some solid throws in the contest but also had his fair share of freshman mistakes. Murphy went 16-25 for 170 yards, with two touchdowns and an interception. The California native also lost a fumble when facing pressure from the BYU defense.
Sarkisian continued by saying, "That's why I'm hesitant on those things to say 'Yes, he's going to go in.' Because now, I'm going to get called a liar because I didn't put him in. Just felt like it wasn't the right time."
Murphy and the Longhorns will now turn to face one of their toughest tasks of the season in the Kansas State Wildcats in Week 10, as the defending champs hit the road to Austin for a massive game in the hunt towards Arlington.