Trending Now
Look: Colorado Players Had Jewelry Stolen From Locker Room at UCLA Game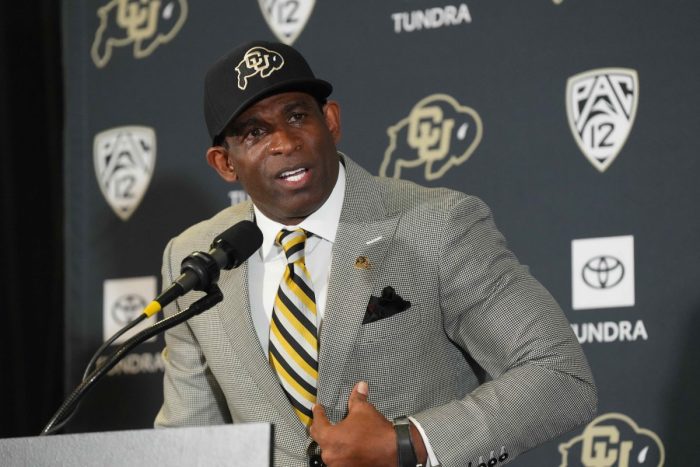 Deion Sanders and the Colorado Buffaloes lost their fourth game in five tries on Saturday night, dropping a road contest to No. 23 UCLA, 28-16. The loss puts them at 1-4 in Pac-12 play and after starting the year 3-0, a very tough schedule has started to take its toll on the Buffs' morale.
However, what happened after the game against the Bruins on Saturday added insult to injury for Colorado. In a video that's catching fire on social media, it appears that the Buffaloes returned to their locker room after the game to find that some of them had jewelry stolen sometime during the game.
It appears that at least five players had valuables stolen during the game, including diamond and gold chains.
"You're gonna play football and know your s*** safe," safety Cam'Ron Silmon-Craig said after the incident. "That joint messed up."
UCLA police are said to be investigating the issue, while Coach Sanders didn't issue a statement on the matter.
Colorado (4-4, 1-4) will host No. 16 Oregon State (6-2, 3-2) in Week 10 with a 9:00 p.m. kickoff on ESPN.