featured
HCS Big 12 Football Mailbag: Second-Best Big 12 RB, Big 12 Championship Matchup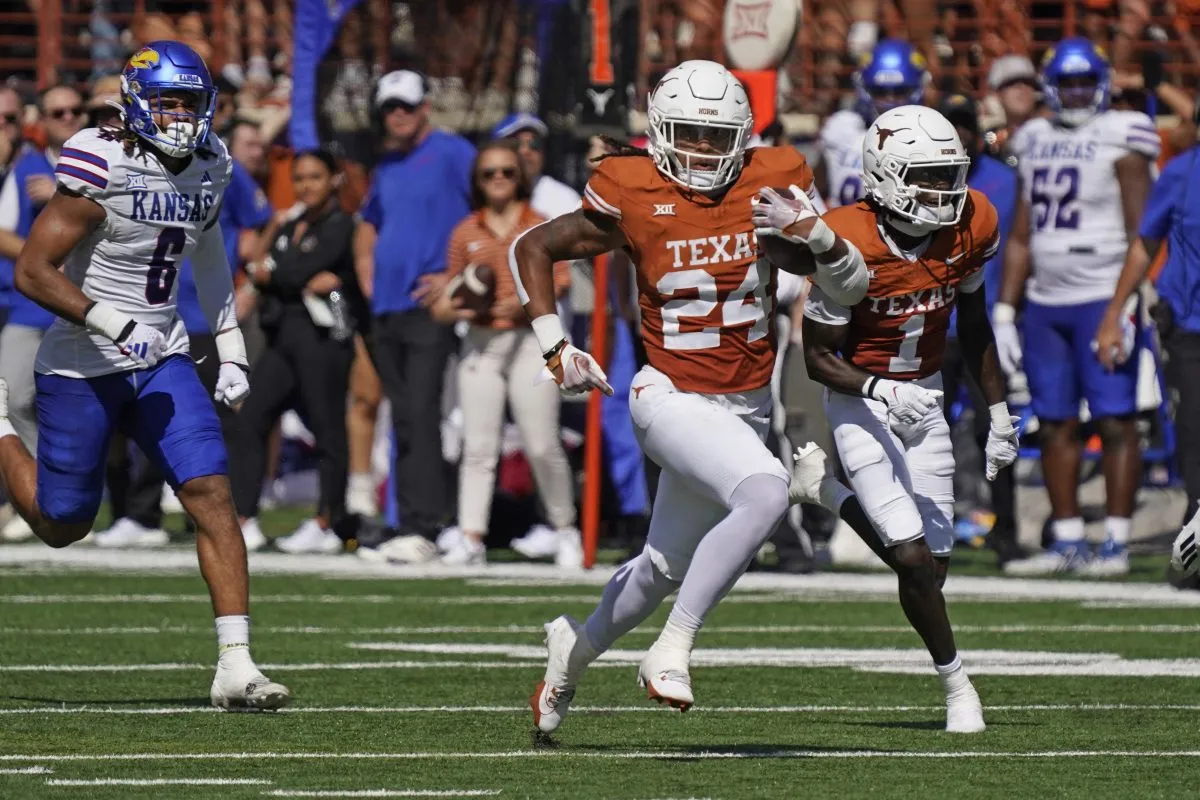 Welcome to the HCS Big 12 Football mailbag. This mailbag is for all you football junkies out there who root for a Big 12 school, and not only have questions about your team but other teams in the conference as well. So, join me, grab a cold brew or your favorite drink, and relax as I answer all your Big 12 questions. I want to thank each one of you who submitted a question this week and for tonight's drink of choice? You'll just have to see for yourself. Cheers!
@Shroudedllama asks: Who's the second-best running back in the Big 12 after Ollie Gordon?
Duke: Just a few weeks ago, I wouldn't have even put Ollie Gordon in my top two when it comes to Big 12 running backs and now, he is the leading rusher in the entire country. It's still mind-boggling to me that he didn't get many touches earlier in the season because if he did, he would have probably been over the 1,200-yard mark by now. If I had to pick someone to back him up it would be Jonathan Brooks from Texas. I think Texas Tech's Tahj Brooks is in that conversation as well but give me Brooks as the second best back in the Big 12.
KSt8riot asks: Who will be playing K-State for the BXII title in Arlington this year?
Duke: Let me start by saying that I love the confidence you have in your Kansas State Wildcats. They certainly are on a roll right now and they are a team that I would not want to be playing in the month of November. As it stands, we have a five-way tie for first place in the Big 12 between Oklahoma, Texas, Kansas State, Oklahoma State, and Iowa State. Some of these teams will be playing each other this weekend, which should clear things up a little bit. I have Oklahoma beating Oklahoma State and Kansas State beating Texas which means I would probably pick that as my Big 12 title matchup at the moment. Of course, Iowa State will be in the mix as well, but I don't see them going undefeated this month due to their tough schedule.
@CyDaderino asks: How cold do we want it to be when Texas comes to town? If Kansas State beats them does Texas mail in the rest of the season?
Duke: If you are an Iowa State fan, you want it to be ten below zero when they come to Ames on November 18th. The worse the conditions, the better it would be for Iowa State. So, the weather will definitely be something to keep an eye on for that one. As for their game against Kansas State this weekend, I don't think they would just mail it in if they lost. And by the way, I think they will lose this weekend, but they would still have plenty to play for. The Big 12 is so wild this season that anything could happen so even if you are sitting with two losses in conference play, there is still a chance you get to sneak into a Big 12 title game.
Duke: As excited as I am for that game, I think it would be wise for us to focus on this weekend first. Kansas State has to go down to Austin which will be huge, and Iowa State will have their hands full at home against a Kansas team coming off their biggest win in the last decade. If these two teams played right now, I would probably give Kansas State the edge, but they wouldn't beat Iowa State by double digits. I really like the way Iowa State is playing right now. But again, let's get through this weekend and see how things play out.
@CMack0507 asks: Will you be at any Big 12 game on Saturday? And if so, why is it not going to be in beautiful Ames, Iowa to watch what is surely going to be a fantastic football game?? Jack Trice Stadium is gonna be loud, rowdy, and rocking.
Duke: Unfortunately, I will not be. I am going to be home this weekend. As much as I like going to Big 12 venues in person, it is hard to do that and write about other games as well. It sounds lazy but being at home allows me to do a lot more work than being on the road. Plus, it is cheaper too. I am all the way down in South Texas so unless it's Waco or Houston, I pretty much have to fly to any other Big 12 school because I am not driving ten hours in a car. Those days are over for me. However, I will be up in Arlington for the Big 12 title game as always, and don't worry, I have a trip to Ames next year lined up.