BYU Cougars
Look: BYU AD Tom Holmoe Nails Albus Dumbledore Halloween Costume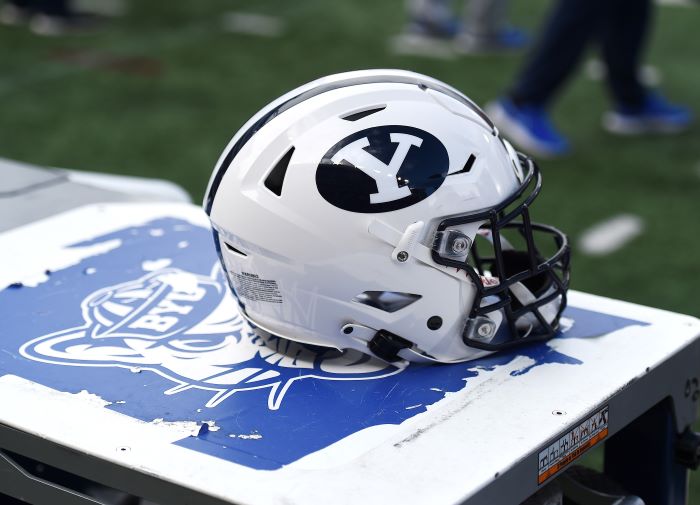 BYU Athletic Director Tom Holmoe is a master of Halloween costumes, and this year's costume is no different.
Holmoe dressed up as Albus Dumbledore from the Harry Potter series for Halloween adding it to his impressive resume of costumes including Rafiki from The Lion King, Ernesto De La Cruz from Coco, The Genie from Aladdin, Lord Voldemort, and more.
While the master of Halloween is a great title for Holmoe to add to his resume, an outstanding Athletic Director is also extremely fitting.
Tom Holmoe was named the AD at BYU in March of 2005, and since taking over the job, BYU has captured 128 conference regular-season championships and postseason championships. More than 300 student-athletes at BYU have earned All-America status during Holmoe's time with the program, according to the university's website.
Holmoe played defensive back at BYU from 1978-1982 and snagged 10 interceptions in his time with the Cougars. He went on to be drafted by the San Fransisco 49ers in the fourth round (90th overall) of the 1983 NFL Draft. The California native played 82 games at the professional level recording seven interceptions and two scores before retiring from the league and returning to Provo.
While Holmoe's career surrounds a rich history of success both on and off the field, his Halloween costume choices are one of the many perks of adding the four new schools to the Big 12 Conference.