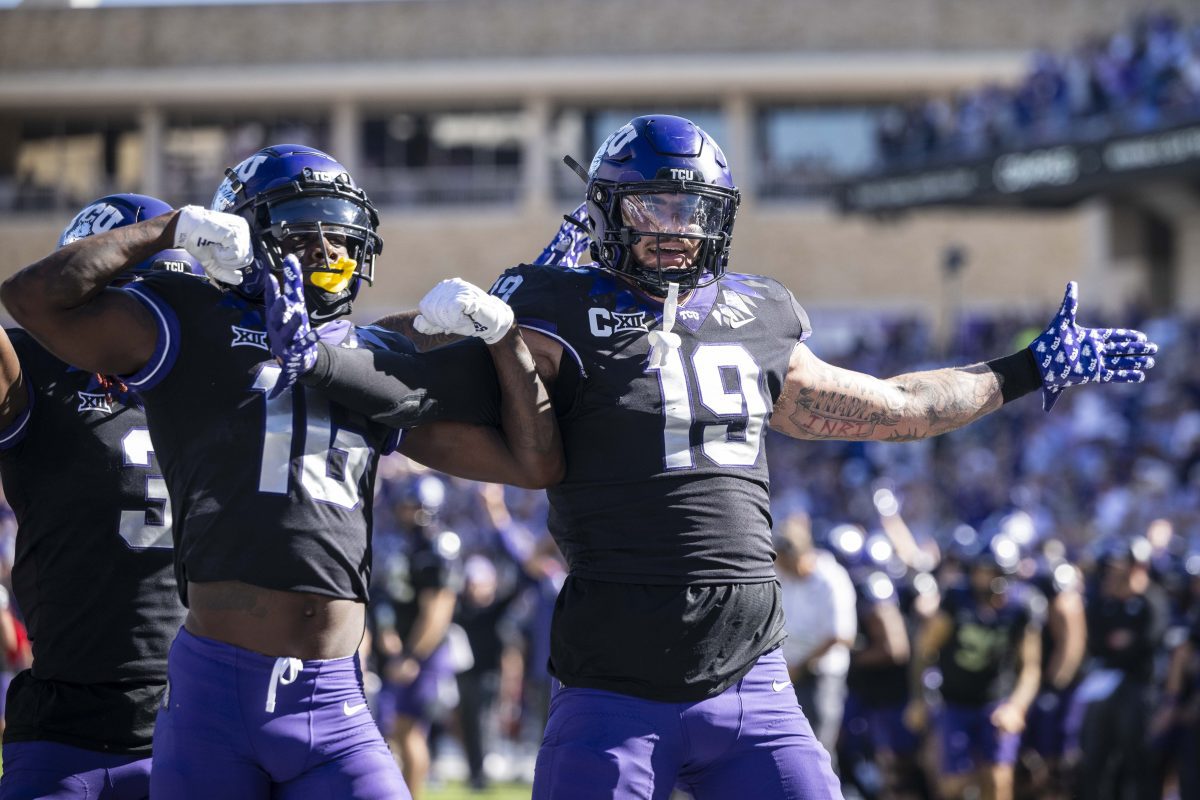 Here is everything you need to know about the upcoming matchup between the Texas Tech Red Raiders and the TCU Horned Frogs.
GAME INFO
Thursday, November 2nd, 2023 6:00 p.m. CT; Jones AT&T Stadium; Lubbock, Texas
TV: FS1
Radio: Texas Tech Sports Network (Brian Jensen, John Harris, Chris Level); Horned Frogs Sports Network (Brian Estridge, Landry Burdine, Chris Blake)
Records: Texas Tech (4-4, 2-3); TCU (3-5, 2-3)
Last Week: Both teams on bye
Rankings: N/A
Series History: Texas Tech leads 32-30-3
Last Meeting: TCU 34, Texas Tech 24 (2022)
Line: Texas Tech (-3)
Fun Fact: While the series matchup is somewhat evenly split, none of the past three coaches in Lubbock have wins over the Horned Frogs. The last time Texas Tech took down TCU came in 2018 with Kliff Kingsbury on the sideline.
KEY PLAYERS
TEXAS TECH RED RAIDERS
QB JAKE STRONG
The quarterback situation in Lubbock has been less than ideal as the squad enters Week 10 with their third-string, true freshman quarterback Jake Strong. Strong has had a rough stretch of games as the Texas native has thrown three interceptions in back-to-back games against Kansas State and BYU. While the Red Raiders entered the season as a dark-horse candidate in the Big 12, the team is now hoping to figure out a way to get bowl-eligible. Jake Strong will have to step up and take care of the football for that to happen.
DB MALIK DUNLAP
The best way to describe senior defensive back Malik Dunlap is that he is a menace in the secondary. Dunlap is an able-bodied DB who's not afraid to make plays in the run game but where he's particularly lethal is in the passing game. Murphy leads the Red Raiders with three interceptions this season as well as boasts 20 total tackles. He should be an immediate player to watch when Josh Hoover and the TCU offense take the field for the first time.
TCU HORNED FROGS
QB JOSH HOOVER
While the Red Raiders look to start a freshman of their own, TCU will do the same with Josh Hoover. Hoover has had two very different games in his first two career starts, earning Big 12 Offense Player of the Week honors in his first career start before failing to find the endzone in his second start against Kansas State. Hoover has completed 73 passes for 795 yards this season alongside a touchdown to interception ratio of 6-5. Hoover will likely have to find some middle ground between the two games of the season against Texas Tech.
LB NAMDI OBIAZOR
Junior linebacker Namdi Obiazor has been one of the best playmakers on TCU's defense this season as well as one of the best linebackers in the entire Big 12 Conference. Obiazor currently is the fifth-ranked tackler in the Big 12 Conference with a total of 65 stops this season. The Minnesota native has also recorded three sacks and two pass breakups in 2023. Obiazor will have a tough task on his plate facing Texas Tech running back Tahj Brooks who is one of the best backs in the league.
KEY STORYLINES
TEXAS TECH RED RAIDERS
Can Joey McGuire find a bowl-eligible team in 2023? The Red Raiders are currently 3-5 on the season but could sneak into a bowl game if they can finish off 3-1 in their final four games. Texas Tech takes on TCU at home, No. 22 Kansas in Lawrence, UCF at home, and No. 7 Texas in Austin. While the schedule has tough games at Kansas and Texas, if Joey McGuire can pull together a few big performances in the last few weeks, he may be able to salvage the season.
TCU HORNED FROGS
If this is a bowl season, TCU will have to win this game. Will Sonny Dykes go 2-2 down the stretch to earn bowl eligibility? The Horned Frogs take on Texas Tech, Texas, Baylor, and Oklahoma in their final four games and have a serious shot to make a bowl game if they can steal two wins through that stretch. Will Josh Hoover return to his debut self or does his play run more consistent with his second performance? TCU has a lot of questions to answer on their plate and Hoover is likely one of the biggest at this point in the season.
PREDICTION: TCU 31, TEXAS TECH 21
While this game is not an easy one to predict, I think the quarterback situation at TCU is a little more manageable than what we've seen so far this season with Jake Strong. Texas Tech OC Zach Kittley has virtually forgotten about Tahj Brooks and I wouldn't bet on that to change given how the last few games have gone. TCU rolls with the better defense and the better quarterback in Week 10.