Big 12 News
UCF Signs Extension with Nike Through 2028-29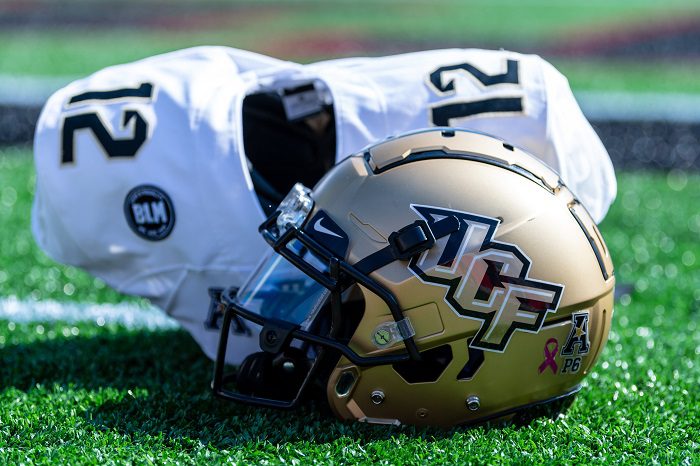 The UCF Knights officially re-signed their contract with Nike through the 2028-29 season and will keep the company as the official apparel provider for the program.
UCF started its partnership with Nike back in 2010 and now has extended the agreement through the 2028-29 season which will mark just shy of two decades in total with the company.
UCF Vice President and Athletic Director Terry Mohajir spoke on the agreement saying, "As a Nike school since 2010, UCF has experienced tremendous growth with this partnership, and we will continue to elevate in the Big 12 Conference."
While the Knights have had a tough start to the 2023 season with an overall record of 3-5 and are in search of their first Big 12 conference win, the program's bright future cannot be ignored. The Knights bring in an impressive 2024 recruiting class with three four-star prospects and 12 three-star prospects heading to Orlando.
Mohajir continued by saying, "Nike has allowed us to innovate and enhance our brand among some of the best in the country. We look forward to our direct collaboration with our partners at Nike and their renewed commitment and belief in UCF Athletics."
The Knights take the field in Week 10 in search of their first win in conference play as they get set to hit the road to Cincinnati, and historic Nippert Stadium.