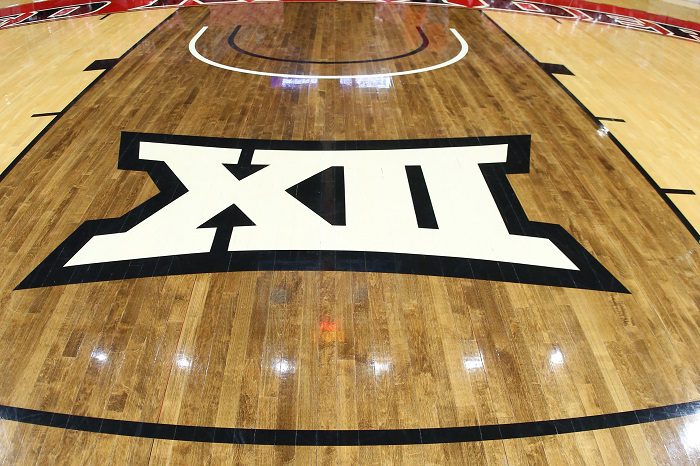 The Big 12 Conference has a terrific group of freshman recruits that could make immediately contributions as the 2023-24 men's basketball season starts next week.
While the transfer portal has taken a lot of the attention away from prep recruiting, this is still one of the best ways to build a program, especially if you're able to build a class that can make an impact immediately and can also be developed to help for multiple seasons. It's no easy trick to do both in this new era of college basketball.
Big 12 teams pulled some impressive recruits for the Class of 2023, and here is the best true freshman for each program as we enter the season.
Baylor
Ja'Kobe Walter
The Bears and coach Scott Drew pulled an impressive class and they could all make an impact. But the expectation is that the 6-foot-5 forward from Link Academy (Branson, Mo.) will be the best. He was the nation's No. 19 recruit per 247Sports.com when he signed. The McDonald's All-American averaged more than 20 points as a prep player.
BYU
Marcus Adams Jr.
You know the story by now. Adams went from Kansas to Gonzaga to BYU, all this summer. The 6-foot-8 wing could be a huge star. At Narbonne High School in California he averaged 28.8 points and 6.8 rebounds per game. The Top 50 recruit could have an immediate impact on BYU's season. It just depends on how quickly he's ready for the college game.
UCF
Comeh Emuobor
Emuobor is a player the Knights can grow over a number of years, as he has great raw materials. He's a 6-foot-5 guard from Brewster Academy in Raleigh, N.C., who was rated a three-star guard and was considered a Top 200 player by 247Sports in its final national rankings. He was a two-time All-State selection in his native North Carolina.
Cincinnati
Jizzle James
James has the opportunity to be one of the most exciting freshmen in the Big 12 this season. Out of Olympia High School in Orlando, the 6-foot-1 James was a Top 100 player per 247Sports. He picked up several accolades including MVP honors at the Nike EYBL's fourth and final circuit in Kansas City. He chose Cincinnati over Florida and Georgia.
Iowa State
Omaha Billew
Iowa State pulled perhaps its best class ever and Biliew is the centerpiece, a 6-foot-8 forward from Waukee Senior High in Waukee, Iowa, that could be a one-and-done. He was a McDonald's All-American, a member of Team USA at the FIBA U19 World Cup and played at the Nike Hoops Summit. He was ranked No. 11 in the country by both Rivals and ESPN.
Houston
Joseph Tugler
With a relatively experienced roster, the 6-foot-7 forward could get time to develop. The Cypress Falls High School star stayed close to home to play for the Cougars. A Top 100 recruit, he was invited to the USA U19 National Team Training Camp, was an All-State player in Texas and was an exceptional shot blocker in high school.
Kansas
Earlier this fall, Hunter Dickinson said that all three of Kansas' 2023 recruits could play in the NBA one day. This 6-foot-3 guard from South Kent, Conn., might be the closest. The five-star guard was ranked No. 20 in the nation per 247Sports.com, averaged 10.6 points with the Jayhawks on their Puerto Rico tour and was a McDonald's All-American.
Kansas State
Dai Dai Ames
The Wildcats snagged the 6-foot-1 guard from Kenwood Academy in Chicago, one of the nation's biggest prep talent hotbeds. He is the seventh-highest rated K-State recruit in 247sports.com history and scored more than 1,500 for his prep career. He was also a 2023 Jordan Brand Classic All-American.
Oklahoma
Jacolb Cole
This is the kind of recruit coach Porter Moser needed to snag. The 6-foot-7 product of Link Academy in Branson, Mo., was a consensus four-star player who attended the 2022 USA Basketball Junior National Team April minicamp and was selected as one of 16 finalists for the 2021 USA U16 National Team.
Oklahoma State
Eric Dailey Jr.
Coach Mike Boynton Jr. pulled another great class, and Dailey stands a bit above the rest. The 6-foot-7 forward from IMG Academy in Bradenton won a gold medal for the USA Basketball Under-18 National Team. He also considered the pro route with the G League Ignite team. That's how good he could be this season.
TCU
Isaiah Manning
Keeping recuits home is a priority for the Horned Frogs. The 6-foot-7 forward is from nearby Mansfield, Texas. He was ranked No. 87 nationally by 247 Sports. He averaged 14.8 points, 6.1 rebounds and 1.1 blocks per game as a senior in 2022-23 but played in eight games before suffering a left ankle injury.
Texas
Chris Johnson
The 6-foot-5 guard signed with the Longhorns out of Montverde Academy in Florida, but he's a native of Missouri City, Texas, so he's coming home. The four-star recruit was the No. 78 player in the country according to 247Sports.com.
Texas Tech
Drew Steffe
The 6-foot-5 forward from Memorial High School in Frisco, Texas, was a four-star recruit who has a reputation for hitting the 3-pointer. The Red Raiders will need the shooting from distance this season, but Steffe also looks like a player that coach Grant McCasland and his staff can develop for the long run.
West Virginia
Ofri Naveh
Naveh is the only recruit for West Virginia this cycle. The 6-foot-6 forward is from Israel and played for his country in the FIBA U18 European Championship this summer, where he averaged 11.0 points, 7.1 rebounds, 1.4 assists, 1.9 steals and 1.0 blocks per game. During that tournament he shot 47 percent from the 3-point line.