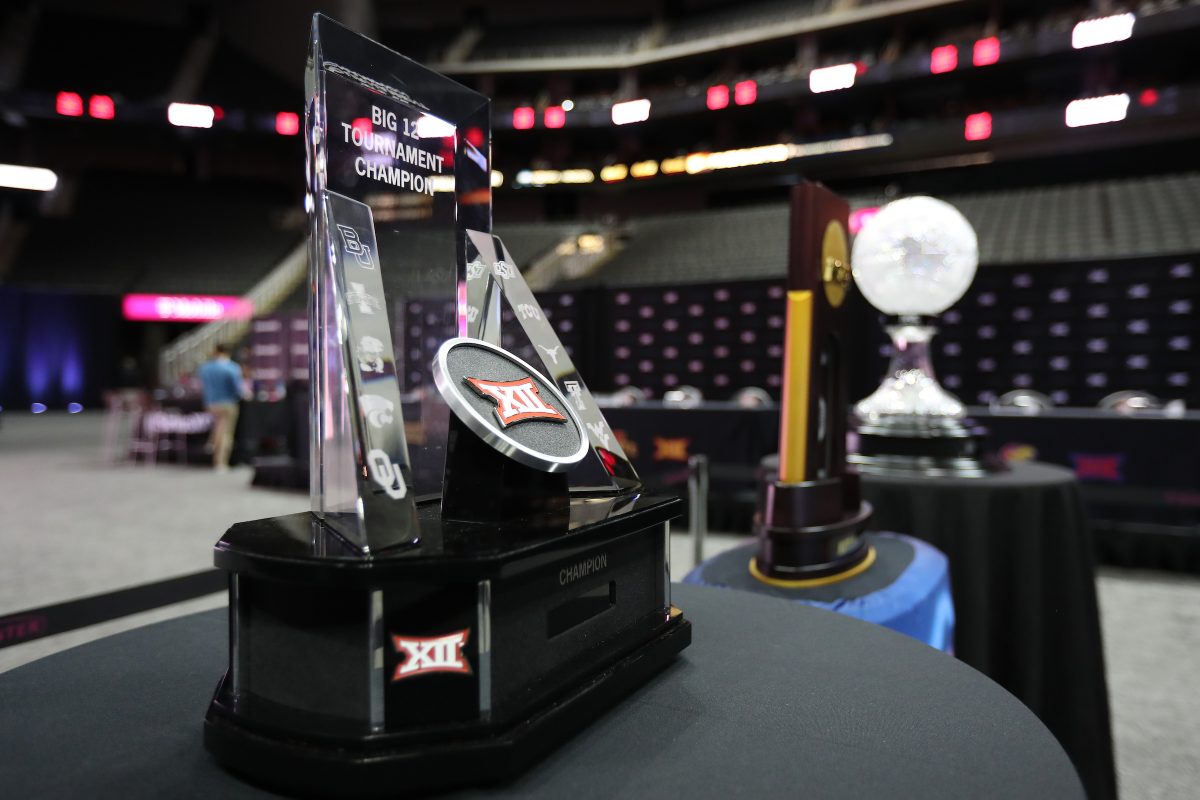 The Big 12 Conference has a terrific group of freshman recruits that could make immediately contributions as the 2023-24 women's basketball season starts next week.
While the transfer portal has taken a lot of the attention away from prep recruiting, this is still one of the best ways to build a program, especially if you're able to build a class that can make an impact immediately and can also be developed to help for multiple seasons. It's no easy trick to do both in this new era of college basketball.
Big 12 teams pulled some impressive recruits for the Class of 2023, and here is the best true freshman for each program as we enter the season.
Baylor
Letycia Vasconcelos (only one)
Vasconcelos was Baylor's only freshman recruit, but she will be the Bears' tallest player at 6-foot-7. The Campinas, Brazil, native signed in November out of Montverde Academy in Florida and at the time she was the nation's No. 36 recruit per ESPN.com. With the depth the Bears have in the frontcourt, it wouldn't be surprising to see her take advantage of the redshirt.
BYU
Ali'a Matavao
Coach Amber Whiting did a solid job on the recruiting trail, and the 6-foot forward might be her best get. She played her prep ball at Liberty High School in Henderson, Nev., and was a two-time Nevada Gatorade Player of the Year who nearly averaged a double-double. She also played volleyball and was a state and regional long-jump champion.
UCF
Khyala Ngodu
The 6-foot-3 center was the No. 7 ranked player in the state of Florida (out of Dillard High School in Fort Lauderdale) when she signed in November. It's possible she could redshirt this season if the Knights have enough depth in the frontcourt. Otherwise, her height and skill could make an impact this season.
Cincinnati
Brianna Byars
Byars is a bucket-getter and she's from close to the Queen City. The 5-foot-11 forward from George Rogers Clark High School (Winchester, Ky.) played five seasons of varsity basketball, totaling 2,252 career points and 1,113 rebounds. Cincinnati would love to see her snag a rotational spot this season.
Houston
Kierra Merchant
Merchant was the Cougars' only freshman signee, as they had quite a bit of returning talent. The 5-foot-10 guard from Westfield-Spring High School in Spring, Texas, brings an offensive mindset to a team that probably needs it. She was the state's No. 16 player in terms of offensive threat, as ranked by Premier Basketball.
Iowa State
Addy Brown
Iowa State had an incredible recruiting class, so it's hard to choose. The 6-foot-2 forward was the highest-ranked recruit in a class that was considered a Top 10 class by ESPN. The Derby, Kansas, product was No. 31 on 2023 HoopGurlz Recruiting espnW 100, the 2022-23 Gatorade Kansas Girls Basketball Player of the Year and a 2023 McDonald's All-American.
Kansas
S'mya Nichols
Nichols was a big get for Kansas as they were able to keep the 6-foot Overland Park, Kan., product home. She was a five-star prospect, a member of the 2022 Team USA U18 National Team and won a gold medal at the FIBA U18 Americas Championship. The Jayhawks are stacked with experience, but she has the kind of game that will get her on the floor in a rotational role.
Kansas State
Alexis Hess
Kansas State has a lot of experience so the Wildcats only pulled two recruits in this cycle. Hess, a 6-foot freshman guard, will likely be given the chance to redshirt, unless there are injuries or it's clear she can help the Wildcats immediately.
Oklahoma
Landry Allen
The Sooners pulled a nice class that includes another top recruit in Sahara Williams. But Allen, the 6-foot-3 forward from Tuttle, Okla., was the state's No. 2 recruit in 2023. The four-star player was the nation's No. 10 center as rated by ESPN. She averaged 17.2 points, 9.1 rebounds, 3.6 blocks and 1.1 assists per game as a senior.
Oklahoma State
Mai Galbraith
The 5-foot-9 guard from Lake Travis High School in Austin, Texas, was a nominee for McDonald's All-America and an All-State pick in the state of Texas. She averaged 14.1 points, 4.7 rebounds and 3.0 steals per game as a senior and scored more than 1,500 points and grabbed more than 560 rebounds in her first three high school seasons.
TCU
Jade Clack
Clack was a player that former coach Raegan Pebley signed before she left, and new coach Mar Campbell was able to retain her. The 6-foot guard/forward from Austin (Texas) High School was a Top 100 player per ESPN. Keeping her is a big deal for the program's future. She was a 2023 McDonald's All-American and a district MVP.
Texas
Madison Booker
One of the best recruits in the country, the 6-foot-1 forward is a Germantown high School (Ridgeland, Miss.), product who was a Top 20 player in the nation when Texas signed her. She's already won two gold medals for USA Basketball. She was ranked No. 12 in the class by ESPN. She was a 2023 McDonald's All-American and 2023 Naismith High School All-American.
Texas Tech
Loghan Johnson
Johnson, a 5-foot-8 guard, was ranked as an ESPN top 100 recruit when the Lady Raiders signed her during the early period in November. She played at Houston Christian in Houston, Texas.
Note: West Virginia did not sign a freshman for the 2023 Class.