Baylor Bears
Houston vs Baylor: Preview, Prediction, and Game Odds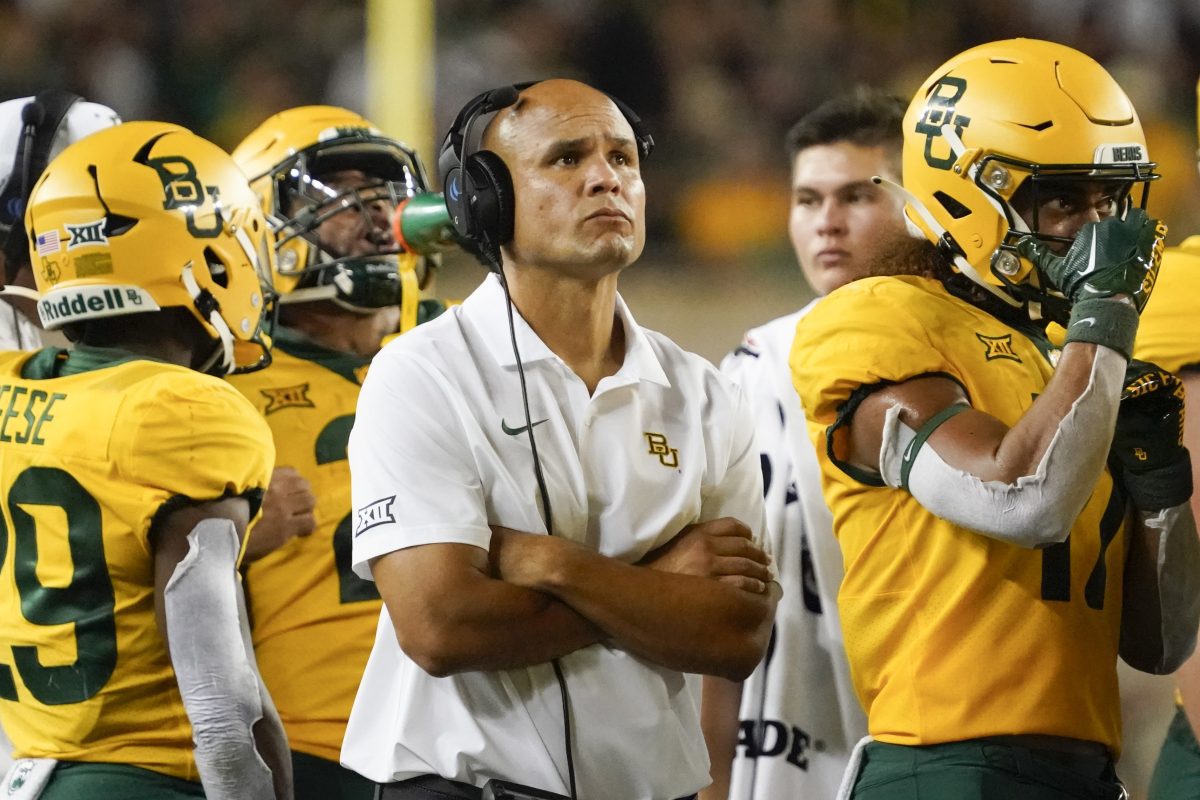 Here is everything you need to know ahead of the matchup between the Houston Cougars and the Baylor Bears.
GAME INFO
Saturday, November 4; 2:30 p.m. CT; McLane Stadium; Waco, TX
TV: ESPN+
Radio: KPRC 950 AM (Kevin Eschenfelder, Ted Pardee, Jeremy Branham); Baylor Sports Network (John Morris, J.J. Joe, Ricky Thompson)
Records: Houston (3-5); Baylor (3-5)
Last Week: Kansas State 41, Houston 0; Iowa State 30, Baylor 18
Rankings: Houston (NR); Baylor (NR)
Series History: Baylor leads 14-13-1
Last Meeting: Baylor 47, Houston 7 (1995)
Line: Baylor (-4)
Fun Fact: These two teams played every year from 1976 to 1995 in the Southwest Conference. However, it has been nearly 30 years since these two have met on the football field.
Key Players
Houston Cougars
QB Donovan Smith
While Smith had a bad game against Kansas State, he has been a pleasant surprise so far this season. In fact, is just one of the few bright spots on Houston's offense. Since September 23rd, Donovan has thrown 12 touchdowns to just two interceptions. He was the reason why Houston knocked off West Virginia a couple of weeks ago and he gave Texas all they could handle. If Houston is going to win this game, then they will need Smith to go back to playing like he has been prior to the Kansas State game.
DL Nelson Ceasar
The Big 12's second-place sack artist is junior defensive lineman Nelson Ceaser. Ceaser is an absolute load to deal with on the outside, continually making plays against some of the best linemen in the league. The Texas native is currently 0.5 sacks behind UCF's Tre'Mon Morris Brash and Austin Booker (Kansas), who lead the league with six sacks this season.
Baylor Bears
QB Blake Shapen
I am not going to sit here and put all the blame on Blake Shapen for Baylor's struggles because he doesn't have a whole to work with. However, his accuracy has taken a nosedive as of late and he has yet to wow me in any game this season. While he does a good job of taking care of the football, I need to see more from him on Saturday.
LB Matt Jones
I wasn't all that familiar with this redshirt senior linebacker out of Odessa, but he is making a name for himself this season. In his last four games, he has 30 tackles and is Baylor's leader in tackles for loss (9). In fact, he is eighth in the entire Big 12 Conference in that category.
Key Storylines
Houston Cougars
Which Houston team is going to show up on Saturday? The one that beat West Virgina and played Texas close or the one who got beat by forty plus against Kansas State last weekend? That is the million-dollar question. The Cougars have had their fair share of struggles this season, but they have kept themselves in games thanks to Donovan Smith. If he can forget about last weekend and get back to who he has been then the Cougars should make this one interesting.
Baylor Bears
It's time for this team to show some life. At times, Baylor has looked lifeless this season and their record pretty much says it all. Many of us (including myself) thought that this team could be in the mix for a Big 12 title and instead they have fallen flat on their face once again. Everything needs to be better or else they are going to be sitting at home during bowl season.
Prediction: Baylor 24, Houston 21
I don't trust either team in this spot but if I had to pick a winner it would be Baylor due to the fact that they are playing at home. Houston's defense is not good, and I expect Baylor to be able to take advantage of that despite their struggles as well. I am counting on the Bears to finally wake up for a game and finish strong.