Big 12 News
Mike Leach Selected for Texas Sports Hall of Fame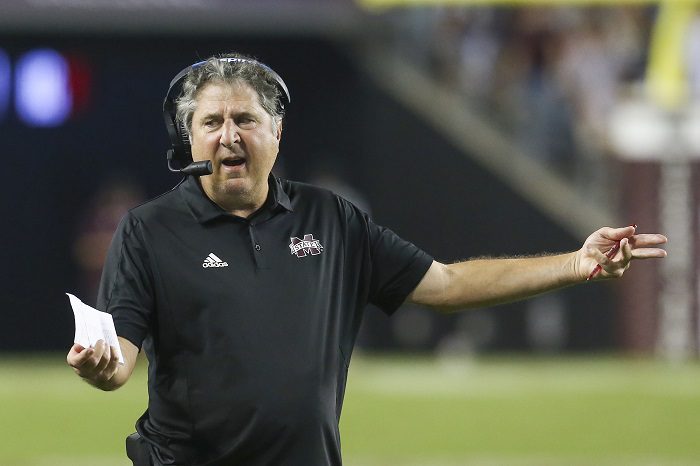 The 2023 college football season has been one that would make Mike Leach proud, with chaos and unpredictability happening all over the day. However, without legendary press conferences and postgame interviews from The Pirate, it just doesn't feel the same.
With Leach's death shaking the college football world last winter, it made many of us realize just how special and unique he was to the community. Although he's gone now, his legacy lives on and the memories he gave us will be around forever.
Now, his legacy will also live on forever in the halls of the Texas Sports Hall of Fame, as it was announced on Wednesday that Leach will be inducted into its nine-member class of 2024.
Here's a look at the entire ballot, courtesy of the Texas Sports Hall of Fame and the Lubbock Avalance-Journal:
Primary Ballot:
Randy Allen, football
Jose Altuve, baseball
Tim Buchanan, football
Jamaal Charles, football
Phil Danaher, football
Todd Dodge, football
Juan Gonzalez, baseball
Brittney Griner, basketball
Jon Kay, football
Wes Kittley, track and field
Mike Leach, football
Colt McCoy, football
Hal Mumme, football
Carla Overbeck, soccer
Arthur Rhodes, baseball
Jackie Sherrill, football
Leon "Red" Spencer, basketball
Matthew Stafford, football
Bubba Thornton, track and field
Christa Williams, softball
Veterans Ballot:
Jay Buhner, baseball
Kirk Dressendorfer, baseball
Cito Gaston, baseball
Chris Gilbert, football
Roy Hofheinz, administration
Barbara Jacket, track and field
Charmayne James, rodeo
Fred Newhouse, track and field
Billy Nicks, football
Richard Ritchie, football
Ira Terrell, basketball
Wilson Whitley, football
Leach coached all over the country but made his debut as a head coach after Texas Tech hired the offensive coordinator at Oklahoma after the 1999 season. From there Leach was the head coach for the Red Raiders (2000-09) and at Washington State (2012-19) and Mississippi State (2020-22), totaling a 158-107 record over 21 seasons. He died on Dec. 12, 2022, at the age of 61.