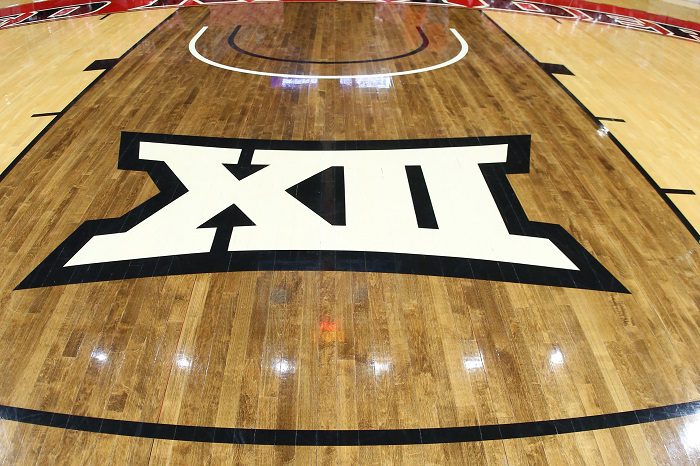 What's going on in the Big 12 and beyond? I expand and explain every Sunday in Postscripts at Heartland College Sports, your home for independent Big 12 coverage.
This week, politicians are getting involved in transfer waivers, get caught up on our Big 12 basketball previews and the NIT (actually the NCAA) is making some changes that I'm not sure I like.
College Players Getting AGs and Governors On Your Side
I think we can all agree that the NCAA's new transfer rule is rubbing folks the wrong way. Now it's getting political in Cincinnati and West Virginia.
The Bearcats had two players that had waivers denied this week — Aziz Bandaogo and Jamille Reynolds. Both are two-time transfers that the Bearcats were hoping would be able to play this season without sitting out. The NCAA denied their waivers.
Under the new rule, a player's waiver can be denied after a second transfer if they don't meet a narrow set of parameters. One of those is mental health.
Well, the Ohio attorney general, Dave Yost, is on the case. He penned a letter on Bandaogo's behalf asking the NCAA to reconsider. Here's the letter.
This is the full letter Ohio AG Dave Yost sent to the NCAA on behalf of Cincinnati MBB player Aziz Bandaogo and his waiver for immediate eligibility.

As @CalebNoeTV described below, it's essentially an updated copy of the North Carolina AG's letter re: Tez Walker's eligibility. https://t.co/rboscVuWTM pic.twitter.com/OhUlC4L19s

— Justin Williams (@Williams_Justin) October 26, 2023
As the Tweet points out, the Ohio AG used a similar letter to the one the North Carolina attorney general sent on Tez Walker's behalf, as his waiver was finally approved weeks after it was denied.
Meanwhile, in West Virginia, the NCAA did the same thing to RaeQuan Battle, a Montana State transfer. His waiver as a two-time transfer was denied. It's the second time this offseason the NCAA has denied a waiver (Omar Silverio). In the latter's case, it ended his career.
In West Virginia, the governor is getting involved. Yep, Gov. Jim Justice sent his own letter asking the NCAA to reconsider the waiver.
WV Governor Jim Justice's letter to the NCAA asking to reconsider RaeQuan Battle's waiver pic.twitter.com/xB8vHNH3aT

— Ethan Bock (@ethanbock_) October 27, 2023
So why is all this happening now? The NCAA has created a transfer workflow that I actually agree with. Transfer once without penalty. Transfer twice and sit a year out, except under extreme circumstances. But, the NCAA did two things wrong here. First, the guidelines are pretty ambiguous. So it's up to who is reviewing the cases to make a judgment call. And, the way the NCAA has implemented it to this point, it's clear they want the program-hopping to stop.
Second, players like Bandaogo and Battle have transferred multiple times, but they did so as a time when the NCAA was basically waiving everyone along because it didn't know what to do. Now that it has a rule, well that's great. Implement that rule for incoming freshmen for 2023-24 and allow players already in the game to continue as they were.
But, no, NCAA's gotta NCAA. Logic isn't really their thing.
I'm not sure if Yost and Justice are trying to score political points or actually give a damn, or both. But, to me, these two players, along with Reynolds, should be allowed to play this season.
Big 12 Basketball Preview
The 2023-24 Big 12 basketball season will start Nov. 6. I'm ready for it and I'm not ready for it, you know? That's what happens when you're covering the World Series (yes that's a flex).
I know everyone is focused on football but I'm paying attention to basketball for you, and each week here in Postscripts I'll link to all of our preview material for the next season in the best basketball conference in the country.
Men's Roster Previews: Baylor | BYU | UCF | Cincinnati | Houston | Iowa State | Kansas | Kansas State | Oklahoma | Oklahoma State | TCU | Texas | Texas Tech | West Virginia
Women's Roster Previews: Baylor | BYU | UCF | Cincinnati | Houston | Iowa State | Kansas | Kansas State | Oklahoma | Oklahoma State | TCU | Texas | Texas Tech | West Virginia
Men's Schedule Analysis: Baylor | BYU | Cincinnati | UCF | Houston | Iowa State | Kansas | Kansas State | Oklahoma | Oklahoma State | TCU | Texas | Texas Tech | West Virginia |
Women's Schedule Analysis: Baylor | BYU | Cincinnati | UCF | Houston | Iowa State | Kansas | Kansas State | Oklahoma | Oklahoma State | TCU | Texas | Texas Tech | West Virginia |
Remember The NCAA Owns The NIT When You Read This
Speaking of NCAA is gonna NCAA, on Friday the NIT announced that it would be making changes to how it selects its field.
The norm has been to invite teams that won their regular-season conference titles, if they didn't make the NCAA Tournament field. After that, teams are selected as at-large berths.
Well, in 2024, guess what? The NIT will START by taking two teams from each of the Power 6 conferences, including the Big 12. In other words, the top two Big 12 teams that don't make the NCAA Tournament will go to the NIT.
That's 12 teams from the Power 6 based on their NCAA NET rating and not their record. So if they're under-.500, they're in as long as they're in the Top 2 in NET among the league's remaining teams.
After that? The committee will select the best 20 at-large teams, and those can include Power 6 teams, too.
Why is the NIT doing this? Well, actually, why is the NCAA doing this (because the NCAA now owns the NIT)? Well, the NCAA knows that it's fighting a battle to keep March Madness intact, especially with how football seems destined to spin off on its own eventually. The NCAA doesn't make money off of football. It makes tons of money off of March Madness. This move is likely a way to keep the Power 6 placated for now, even if it's not as prestigious as the NCAA Tournament.
It also might move the needle for TV ratings. Remember last year's NIT Final Four in Las Vegas? Three mid-major teams made it and North Texas won it. That helped seal Grant McCasland's job at Texas Tech.
This stinks for schools like my alma mater, Stephen F. Austin, as the old rules would give my Lumberjacks a shot at the NIT if it won the WAC regardless of the result of the conference tournament.
But, no, NCAA's gonna NCAA.
At some point, it won't matter. The upper crust of college sports will be on its own and the tournament we love will change, and perhaps not for the better. This is only a delay tactic.
You can find Matthew Postins on Twitter @PostinsPostcard.