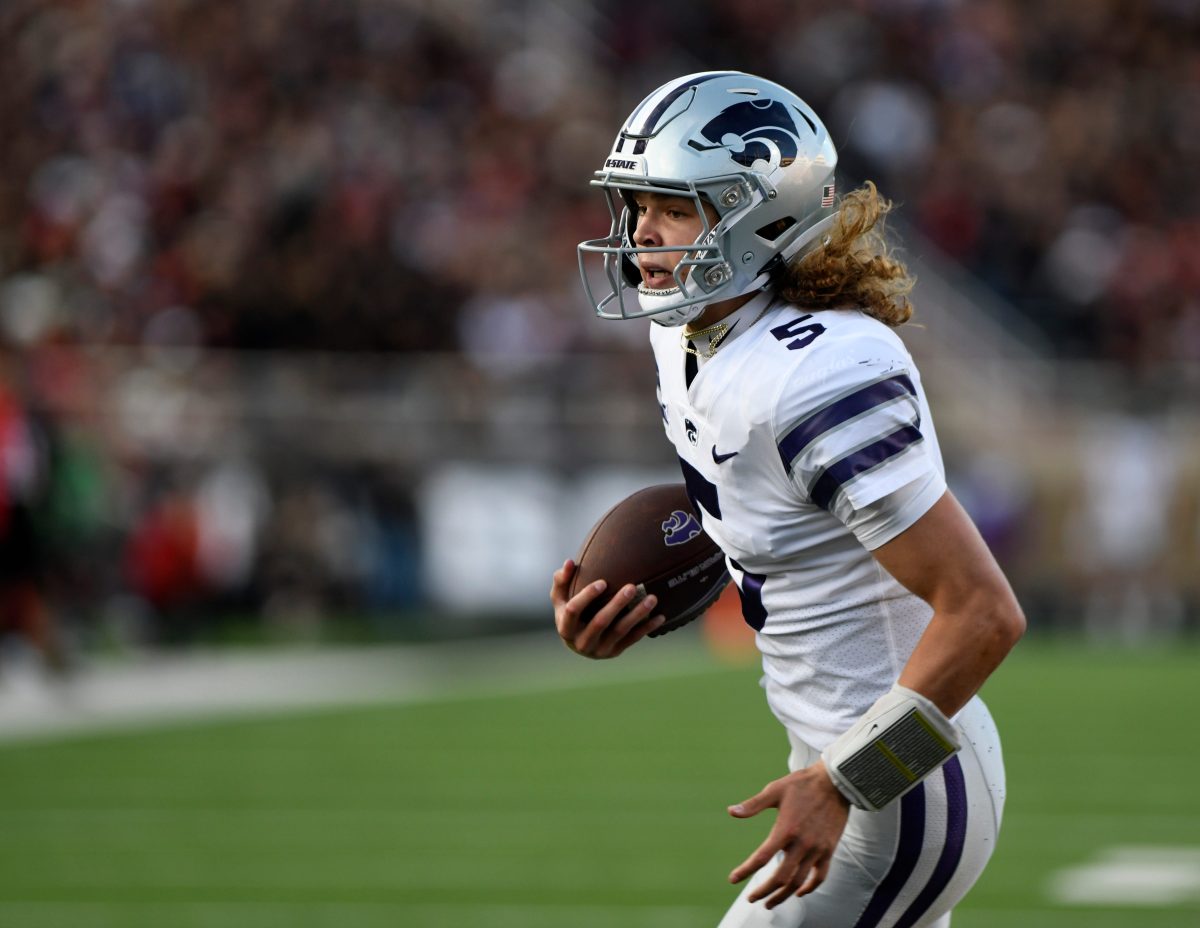 The date was October 22, 2016. Barack Obama was President of the United States. The Chicago Cubs beat the Los Angeles Dodgers in the National League Championship Series to get to their first World Series since 1945. And K-State quarterback Jesse Ertz led K-State to a 24-21 win against the Texas Longhorns in Manhattan. It was the last time K-State beat Texas in a football game.
Remember when K-State students chanted "We own Texas" when playing the Longhorns? At a certain point in the past, it was justified. K-State won six in a row against the Longhorns from 2006 to 2012. From 1998 to 2016, K-State was 9-4 against Texas. Since then, Texas has won six in a row in the series. With Texas moving to the SEC next season, this will be K-State's final shot to get a victory in the series for a while. Can they get it done on Saturday?
K-State has been on a roll since losing to Oklahoma State on October 6th, beating Texas Tech, TCU, and Houston with relative ease. The Wildcats rank 15th in the country in total offense and 5th in rushing offense. It appears that everything is coming into place just in time for the biggest game of the year.
Texas has been very good most of the season. Their only loss was to Oklahoma by four points on October 7th. They are ranked number seven in the AP poll and still have a great shot at making the college football playoff if they run the table. The Longhorns have the 21st-ranked offense in the country, averaging 454 yards per game. They also have a strong defense, ranked 27th overall and 14th against the run. While K-State has one of the best rushing offenses in the country, Texas has one of the best rushing defenses. If Texas can slow down K-State's rushing offense, it could be a long day for the Wildcats. The good news for K-State is that Texas' pass defense has not been great. They have the 69th-ranked pass defense in the country. So if Texas shuts down K-State's running game, the Wildcats may still find success passing the ball. If the Wildcats are forced to pass more than run, we will see more of Will Howard at quarterback in this game than Avery Johnson.
One thing that could affect K-State's chances to win this game is that Texas starting quarterback Quinn Ewers will not play due to injury. Instead, we will see redshirt freshman quarterback Maalik Murphy. He was serviceable in his first start last week against BYU, going 16/25 for 170 yards and two touchdowns with an interception. Texas won the game, 35-6. The Longhorns average 180 rushing yards per game, and they rushed for 184 against BYU, just above their average. They average 274 yards passing per game, and Murphy had 170 yards passing. There probably was no reason to air it out in a blowout win like this, and it's a small sample size, but Murphy wasn't quite as efficient as Quinn Ewers was previously. Perhaps K-State's defense can find success against Texas' inexperienced quarterback.
I do not see many statistical advantages for K-State playing against Texas, but playing against their inexperienced backup quarterback gives the Wildcats a slight advantage. I think this game will be a nail-biter throughout and if Ewers were playing, I would predict a close Texas win, but with Murphy under center, I give K-State the slight advantage.
Prediction: K-State 27, Texas 24