Iowa State Cyclones
Oddsmaker Lists Matt Campbell, Lance Leipold as Michigan Targets if Jim Harbaugh Leaves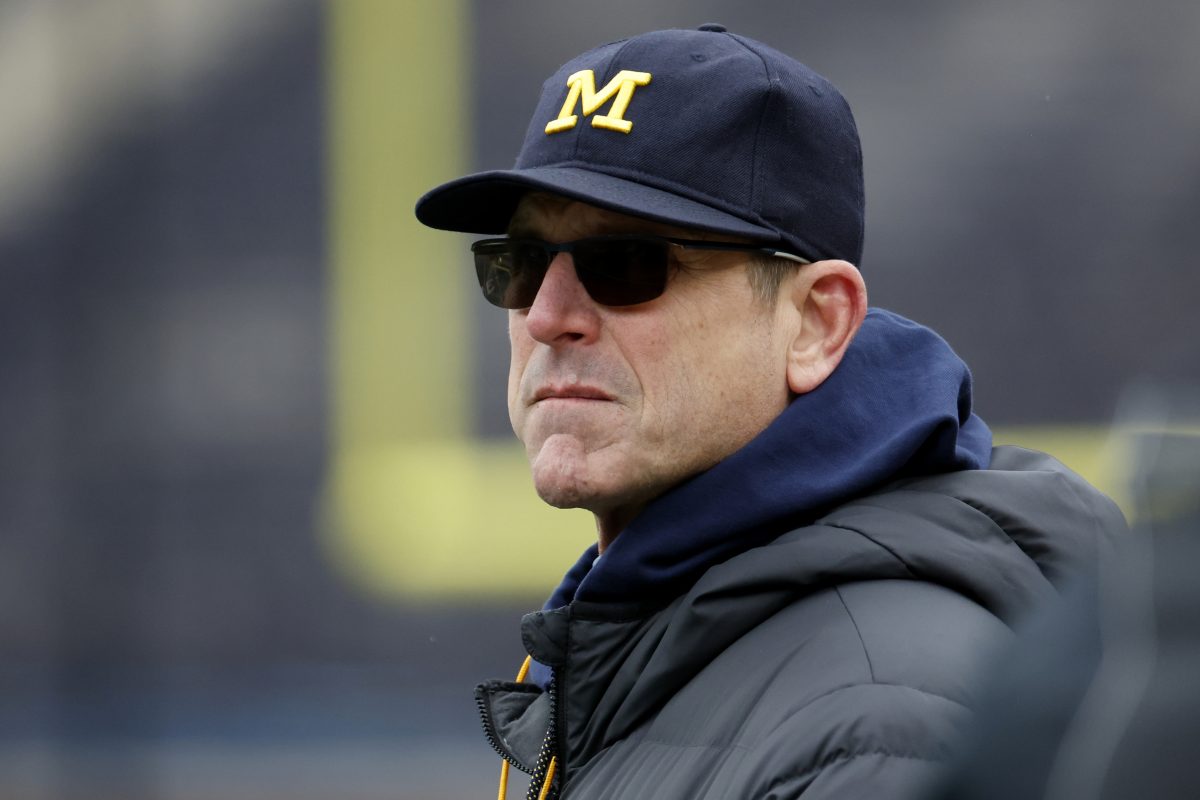 Michigan football is the story that keeps unfolding as the program is caught up in what might be the biggest sign-stealing scandal that college football has ever seen.
From purchasing tickets to over 30 different Big Ten games not involving the Wolverines, to dressing up as a Central Michigan staffer and using spy glasses to record opponents' signs, the #MichiganManifesto has become the story of college football.
Over the past several offseasons, the story in Ann Arbor has been about Jim Harbaugh making the jump to the NFL, leaving the Wolverines to try and find someone else to lead a team that has now won back-to-back Big Ten Championships and made consecutive College Football Playoff appearances.
Now, with this investigation looming over the Michigan program, Harbaugh might be more willing than ever to take a job at the professional level and leave the NCAA and all of their rules behind.
In fact, oddsmakers are taking bets on where Harbaugh will be when Week 1 of the 2024 season kicks off: at Michigan (-165), in the NFL (+180), or not coaching at all (+700).
It's not outside the realm of possibility that this comes to pass, and if it does, there's a decent chance that it has a direct impact on the Big 12.
According to BetOnline, two Big 12 coaches are on the list of candidates to replace Harbaugh if he were to leave.
Minnesota head coach PJ Fleck (+500) has the best odds to replace Harbaugh, but tied for the fourth-best odds at +900 is Iowa State head coach Matt Campbell. The Cyclones were expected to finish near the bottom of the Big 12 this season after dealing with a scandal of their own this offseason, but Campbell has Iowa State tied for first place in the Big 12 standings heading into Week 10.
The second Big 12 head coach to make the board is Kansas' Lance Leipold, who is listed at +1200 to succeed Harbaugh. Leipold and the Jayhawks are 6-2 and bowl-eligible for the second season in a row after taking down No. 6 Oklahoma last week. While seeing him anywhere other than Lawrence in the foreseeable future isn't something I want to think about, it's hard to imagine turning down a job like Michigan if he were to get the chance.
Campbell and Leipold will face off against one another this Saturday as No. 21 Kansas (6-2, 3-2) heads to Ames to take on Iowa State (5-3, 4-1). Kickoff is set for 6:00 p.m. on ESPN with Iowa State listed as a 2.5-point favorite.