Big 12 News
Big 12 Kick Off Times, TV Networks Announced for Week 11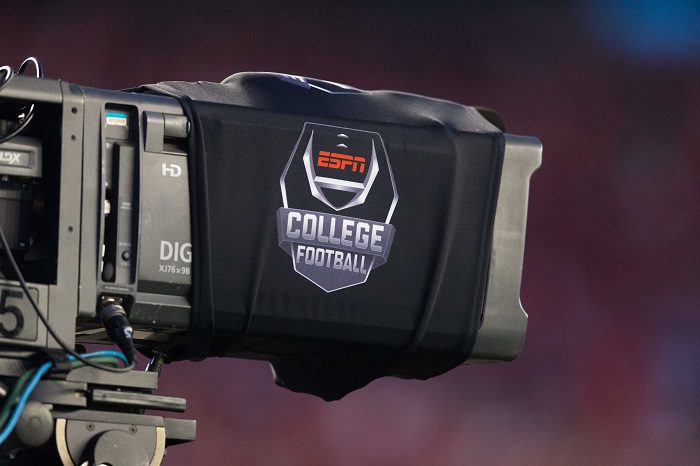 The Big 12 Conference has its kick off times all set for Week 11 of the college football season. Heading into Week 10, several of the games were listed as TBD, as FOX and ESPN were waiting to see how Saturday's games would play out.
But now, the TV networks have made their decisions.
Week 11 Big 12 Kick Off Times, TV Designations
Texas Tech at Kansas: 11:00am CT (Fox Sports 1)
Baylor at Kansas State: 2:00pm CT (ESPN+)
Oklahoma State at UCF: 2:30pm CT (ESPN)
Texas at TCU: 2:30 or 6:30pm CT (ABC)
West Virginia at Oklahoma: 6:00pm CT (FOX)
Cincinnati at Houston: 6:00pm CT (FOX Sports 1)
Iowa State at BYU: 9:15pm CT (ESPN)
The Big 12 is loaded with a full slate of games on Saturday, with 14-straight hours of football starting at 11am CT and likely wrapping up around 1am CT on Sunday.
The two teams in first place in the Big 12 (Oklahoma State and Texas) are set to be on ESPN and ABC this weekend. But we are still waiting on a kick off time for Texas at TCU, with either 2:30 or 6:30 the landing spot.
There's also a five-way tie for second place and two of those teams face each other, with West Virginia playing at Oklahoma. That will be primetime on Saturday night on FOX. Meantime, Kansas State gets Baylor, Kansas takes on Texas Tech and Iowa State is at BYU for Big 12 After Dark.
All in all, it should be another great Saturday for the league. So get set and enjoy!