Big 12 News
Five-Star Center Patrick Ngongba Commits to Duke Over Kansas State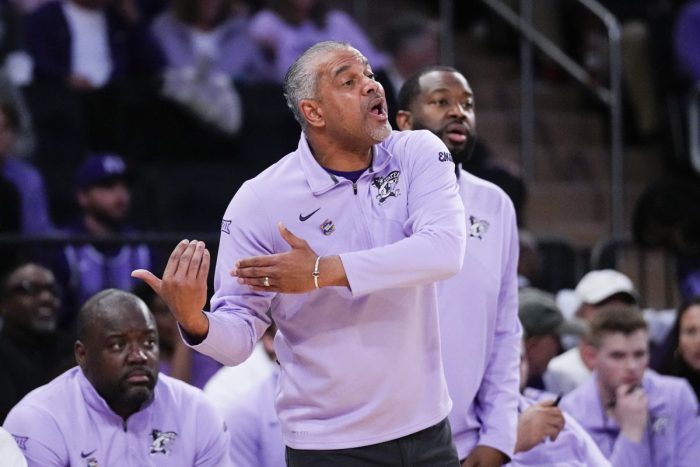 Despite Jerome Tang and the Wildcats' heavy pursuit of five-star center Patrick Ngongba, the top center in the class of 2024 elected to commit to Duke.
The Wildcats made the cutdown list for Ngongba and were one of three options joining the Duke Blue Devils and the Kentucky Wildcats.
Ngongba spoke about his commitment on the livestream announcement saying, "When I was there on my visit I was liking the stuff that coach Scheyer was saying in how he would use me and I just feel like it is the best opportunity for me to get to the next level. I also felt like I connected well with the players when I was there."
The Virginia native becomes the fifth commitment in the class of 2024 for Duke as Ngonba joins top prospect Cooper Flagg, Isaiah Evans, Kon Knueppel, and former teammate Darren Harris in Durham.
The loss for the Wildcats is a big one as Ngongba is currently listed as a five-star prospect by the 247Sports index as well as the nation's 20th-ranked player. Ngongba also is listed as the fourth-best center in his class as well as the top player in the state of Virginia.
Despite the loss of Ngongba, the Wildcats head to Las Vegas on Monday, November 6th to take on Bronny James and the USC Trojans as they get set to tip off the 2023-24 season on TNT.