Basketball
Postscripts: Big 12 Football Schedule Mistakes, NCAA Legal Drama Unfolds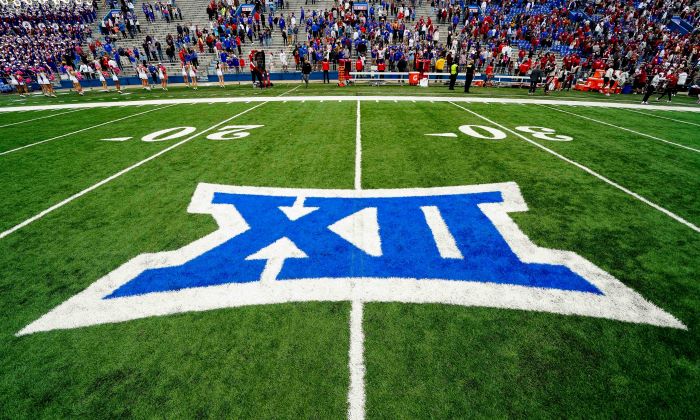 What's going on in the Big 12 and beyond? I expand and explain every Sunday in Postscripts at Heartland College Sports, your home for independent Big 12 coverage.
This week, Farmageddon is at stake, people, Oklahoma suffers a big loss (no not that one) and we've got a big case to watch in college athletics.
Big 12 Football Schedule Drama
Boy, a lot of you did not like the four-year Big 12 football schedule. Many of you were located in Manhattan, Kan., and Ames, Iowa. So here are my takeaways.
I like the fact that there was a concerted effort to make sure that teams played each other as much as possible. No one wanted an SEC scenario where Alabama only plays Georgia once every 10 years in the regular season. Here, everyone plays everyone at least twice, and sometimes three times, in a four-year period. I think you'll going to get a more balanced conference race that way.
I also like the fact that we have a four-year schedule. Plenty of time to plan road trips. Now, let's get some dates attached to those games.
Here's what I don't like. The fact that there are only four designated rivalry games for the entire league is a huge miss. That seems unfair to half the league. I mean, the games they set aside are correct. But why isn't Cincinnati playing West Virginia every year? That's a big miss.
I realize that there aren't always natural rivals to pair together, but this was an opportunity to try and build something like that. The league missed that in this case.
Now, let's address Farmageddon. I don't have an attachment to that game but many K-State and Iowa State fans do. I guess my first question would be, "If you can have one rivalry game, would it be Kansas or Iowa State?" My guess is it would be Kansas. But you tell me.
In the new format it wasn't going to be preserved. But there was also plenty the new schedule didn't preserve.
To do that, the league could have used the pod system that was popular among Big 12 fans on Twitter. That would have put Kansas State and Iowa State in the same four-school pod and would have allowed them to play every year.
I wasn't a big fan of the pod system at first. But, given what the Big 12 just released, that might have been a better option. That would have given each team three teams they play every year, and then you rotate the other 12 teams in a two-year format. That would have accomplished the same thing.
The only good news? It's only a four-year model. And, Farmageddon isn't skipped until the last year of the format in 2027. Maybe ISU and KSU fans can convince their athletic directors to make it a non-conference game to keep it going?
Sooners Take a Hit
And I'm not talking about Bedlam.
Earlier this week the Oklahoma Sooners announced that forward Liz Scott would miss the 2023-24 season with a shoulder injury. With that, the Sooners lose her 8.6 points and 6.3 rebounds per game from a year ago.
Actually, they lose more than that. Scott doesn't get a lot of attention but she's a dirty work player. For the past few years her work in the paint has helped support the success of players like Taylor Robertson, Madi Williams and Ana Llanusa. With their super seniors gone, Scott could have been a double-digit scorer this season.
If nothing else, she would have provided valuable experience to a team that needed it.
Now, it falls to Kiersten Johnson and Beatrice Culliton, a pair of talented but relatively inexperienced forwards, to take up the slack. When I asked coach Jennie Baranczyk about them at Big 12 Media Day, she was bullish on their contributing more as sophomores.
Now, they have to.
Wanna Break College Sports?
Here's something file away for the future. It was part of a lovely Friday news dump.
There's a case in the Northern District of California called House vs. the NCAA. This lawsuit was brought by an Arizona State swimmer named Grant House. One of the co-plaintiffs is TCU women's basketball player Sedona Prince, who signed on while she was at Oregon.
This case alleges that student-athletes are owed damages for not being able to cash in on their name, image and likeness (NIL) before the restrictions were lifted in 2021.
So, no big deal, you think. Just a few athletes going after the NCAA? Well, here's the thing …
On Friday, Judge Claudia Wilken granted the damages portion of the case class action status. What that means is that the plantiffs' attorneys are no longer arguing for the named athletes. Since the attorneys are seeking damages related to media rights for football and basketball from the five major conferences, that could allow an estimated 14,000 athletes to join the suit.
And if they win? Well, I mean, the mind reels. But it could change the entire landscape of how money is shared, not just with NIL but with the television contracts for football conferences and March Madness.
And if you don't think it could happen, well, you may not know Judge Wilken's name but you know her work. Ever heard of O'Bannon vs. NCAA?
She's the one that ruled against the NCAA.
<iframe src="https://app.e2ma.net/app2/audience/signup/1986400/1964875/" width="510″ height="500″ frameborder="0″></iframe>
You can find Matthew Postins on Twitter @PostinsPostcard.