featured
Oklahoma State Surges to No. 15 in CFP Rankings for Week 11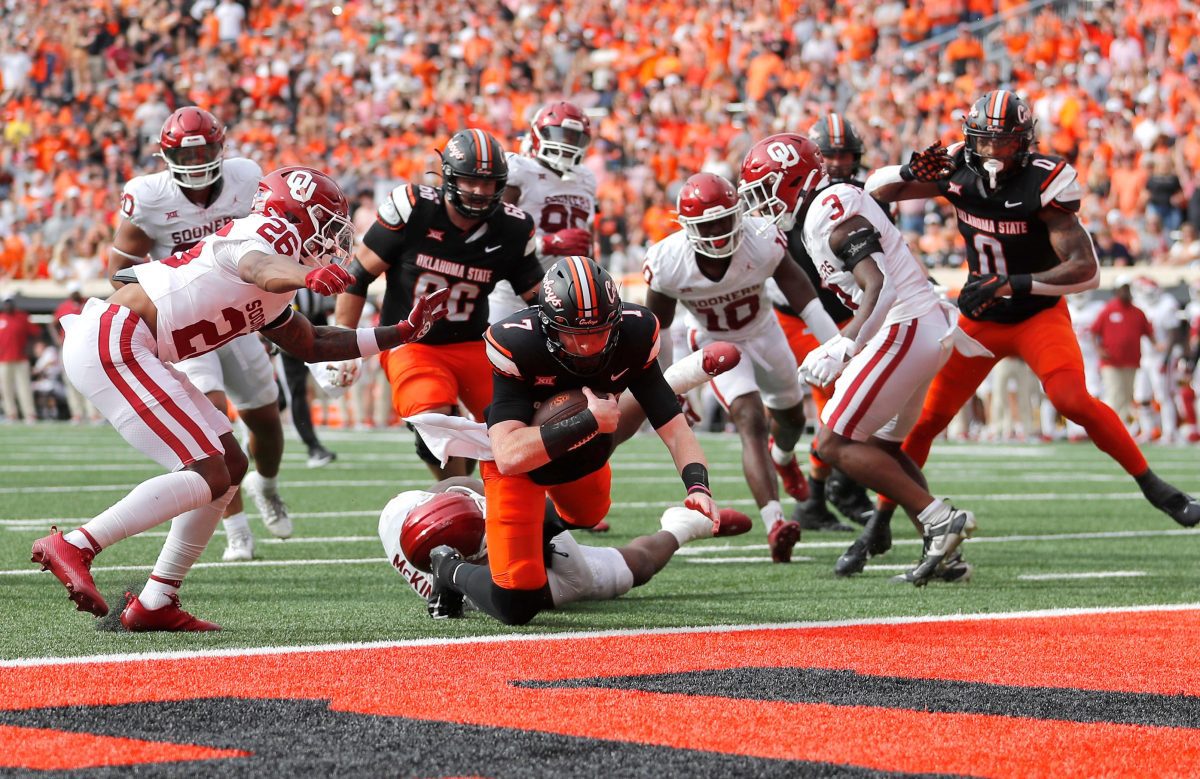 The second edition of the 2023 College Football Playoff rankings was released on Tuesday night, with five teams from the Big 12 making the cut.
Texas (8-1, 5-1) was the highest-ranked team in the CFP poll, coming in at No. 7 after a 33-30 win over Kansas State this past Saturday. The Longhorns held off a furious rally from the Wildcats, who came back from a 27-7 deficit to send the game to overtime but couldn't get the job done in the end. Despite the loss, K-State (6-3, 4-2) remained in the poll at the No. 25 spot.
Oklahoma State (7-2, 5-1) was a big riser this week, moving up seven spots to No. 15 after their 27-24 win over Oklahoma in the final Bedlam game in Big 12 history. After struggling to find a starting quarterback and losing to South Alabama in their third game of the year, the Pokes have really turned things around and have a legit Heisman contender in Ollie Gordon along with an inside track to the Big 12 title game.
Oklahoma (7-2, 4-2) fell eight spots to No. 17 this week after the Sooners dropped their second contest of the year. Now on the outside looking in with regard to the Big 12 Championship, OU will need some help from the teams above them in the standings. Kansas (7-2, 4-2), who holds a tie-breaker over the Sooners, comes in at No. 16 this week after a 28-21 win over Iowa State.
Here's a look at the complete College Football Playoff rankings ahead of Week 11.
Ohio State (9-0)
Georgia (9-0)
Michigan (9-0)
Florida State (9-0)
Washington (9-0)
Oregon (8-1)
Texas (8-1)
Alabama (8-1)
Ole Miss (8-1)
Penn State (8-1)
Louisville (8-1)
Oregon State (7-2)
Tennessee (7-2)
Missouri (7-2)
Oklahoma State (7-2)
Kansas (7-2)
Oklahoma (7-2)
Utah (7-2)
LSU (6-3)
Notre Dame (7-3)
Arizona (6-3)
Iowa (7-2)
Tulane (8-1)
North Carolina (7-2)
Kansas State (6-3)