Big 12 News
David Castillo Signs Letter of Intent With Kansas State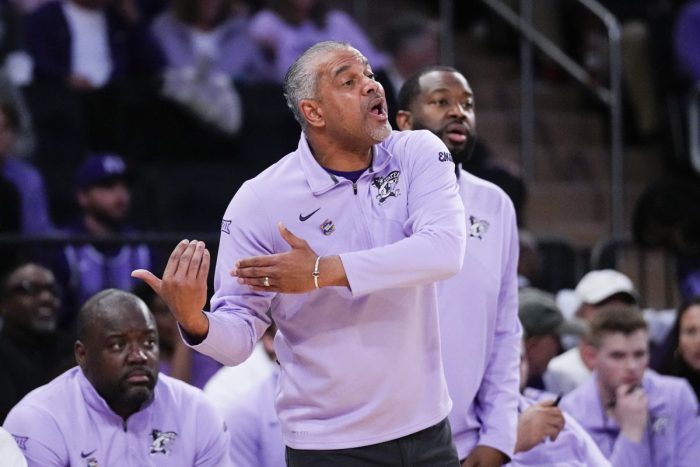 David Castillo signed with Kansas State for men's basketball on Wednesday, the first day that recruits could sign during the early period.
Castillo, a four-star guard who plays for Sunrise Christian Academy in Bel Aire, Kansas, formerly played his high school basketball at Bartlesville High School in Oklahoma.
At 6-foot-1, 170 pounds, he is the first member of Kansas State's 2024 prep class. He is also likely to be the only one — at least for now.
Kansas State coach Jerome Tang told the Wichita Eagle that they would use their remaining available scholarship in the transfer portal.
The Wildcats had hoped to snag a five-star big man in Patrick Ngongba, but he opted to sign with Duke.
In some recruiting circles Castillo is seen as a five-star player. Per 247Sports.com, Castillo is the No. 45 player in the country, with a No. 7 ranking at his position and a No. 1 ranking in the state of Kansas.
Kansas State lost its first game of the season on Monday, an 82-69 defeat to No. 21 USC in the Hall of Fame Series in Las Vegas. The Wildcats were one of the few Big 12 teams to lose their opener, but they were also one of the few to test themselves early against a ranked team.
The Wildcats play their next two games at home, as they host Bellarmine on Friday at 7 p.m. and then South Dakota State on Monday at 7 p.m. before departing for the Bara Mar Hoops Bahamas Challenge starting on Nov 17. There, the Wildcats will play Providence and then either Georgia or Miami (FL).