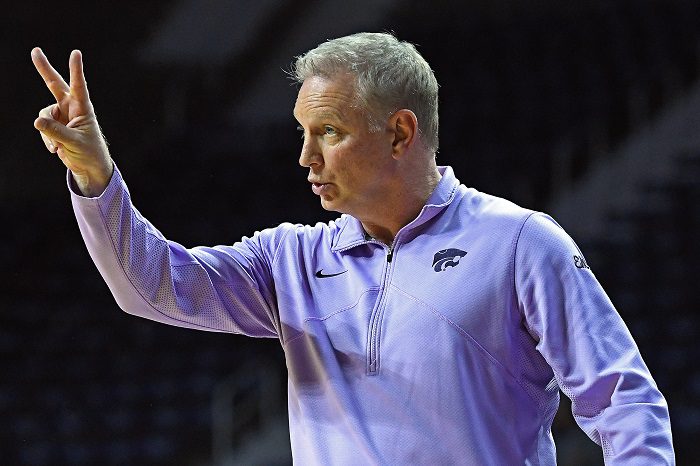 The Kansas State Wildcats women's basketball team signed Finley Ohnstad on the first day of the early signing period on Wednesday.
Ohnstad was the only player committed the Wildcats and head coach Jeff Mittie going into the one-week early signing period.
Ohnstad is a 6-foot-1 guard/forward who plays for Lakeville South High School in Lakeville, Minn. The state has proven to be a good recruiting ground for the Wildcats in recent years, as current center Ayoka Lee hails from Byron, Minn.
She is a three-time All-South Suburban Conference selection and earned All-Metro honors in 2022-23 as she averaged 18 points per game.
The Wildcats opened their season with a 69-35 win over Presbyterian on Monday. It marked Lee's return to the floor after she missed all of last season due to knee surgery. He had 14 points, seven rebounds and three blocks in just 23 minutes.
Zyanna Walker, a transfer from Louisville, scored 13 points off the bench, while Jaelyn Glenn scored 11 points.
Kansas State has three games scheduled before Thanksgiving, with two on the road. The Wildcats will be in Little Rock to face the Trojans on Friday, with tip set for 1 p.m.
The Wildcats then travel to Iowa City to face Iowa on Nov. 16. The Hawkeyes are led by All-American guard Caitlin Clark, but Kansas State handed the Hawkeyes one of their few losses last season, as K-State beat Iowa in Manhattan in the early weeks of last season.
Kansas State then hosts Wisconsin on Nov. 19. The two teams played in Milwaukee last year as part of a doubleheader at American Family Field, the home of the Milwaukee Brewers.
Kansas State will then play in the Gulf Coast Showcase, starting Nov. 24, the day after Thanksgiving, in Estero, Fla. Kansas State will play Western Kentucky, then either North Carolina or Vermont, followed by a third opponent to be determined in the three-day event.